27 November 2023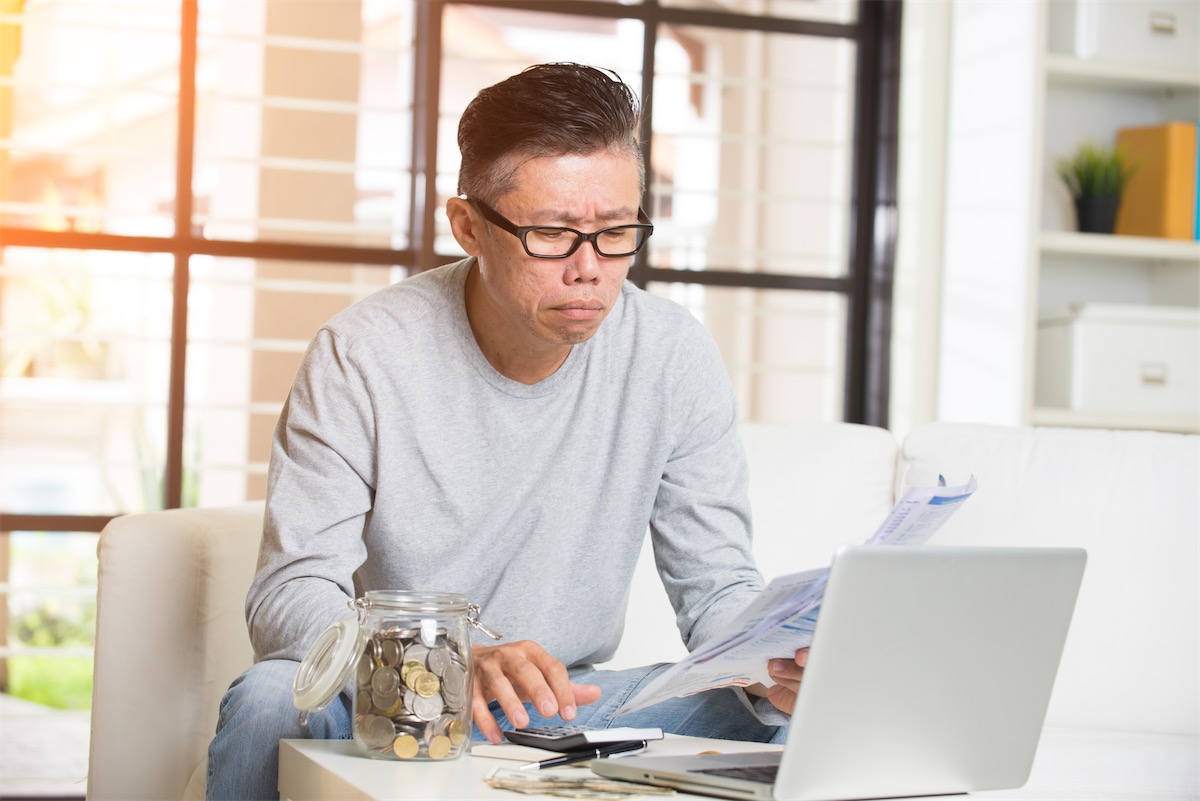 Are you going through an emergency that requires quick cash? Then you might want to consider getting an instant cash loan in Singapore.
Getting an instant loan can help to solve your urgent financial needs. Since you can get them fast, you'll be able to solve your issues as quickly as possible. 
How do you apply for a fast loan in Singapore, and how much can you borrow? Can you borrow more than S$3,000? Let's find out! 
How Does Instant Cash Loan/Urgent Loan In Singapore Work? 
An instant cash loan, a quick cash loan, also known as an urgent loan in Singapore works just like a personal loan. Once your application is approved, you'll get the money deposited into your account. Of course, you can also choose to collect it as cash.
That's the main difference compared to other types of loans.
For instance, if you take up a renovation loan, the money goes to your contractor. You won't be able to use it to pay for things not included in the renovation contract, such as new furniture. 
On the other hand, with instant cash loans or urgent loans, you have the freedom to decide what you want to do with the money! 
These loans are unsecured loans, which means that you don't have to use your car, house, jewellery, or anything of value as collateral for the loan. 
Instant cash loans live up to their name by having a very short loan processing time as well. If your application is successful, you'll almost immediately get the cash you need to solve your financial emergencies. 
Uses for urgent loans include:
Paying your bills

Home repairs

Urgent remodels

Car repairs

Medical emergencies

Refinancing debt

Unexpected funeral expenses 
The list goes on. The good news is that financial institutions don't determine the loan approval based on the purpose of your application. You have the freedom to choose where you want to use this money. 
But just like any other loan product, there's a lot to consider before getting one. Can you repay the loan on time? How much should you borrow? 
How Much Can You Get For An Instant Cash Loan? 
Other than getting your loan application approved, the next question on your mind is likely how much you can borrow for an instant cash loan. 
Since it's instant, are there more limitations? How much can you borrow? Are instant cash loans cheaper than credit cards? 
In general, the loan amount for these loans depends on two things: your annual income and credit score. 
Annual Income
You can get a bigger loan if you have a higher annual income. This is because lenders base your ability to repay your loan based on your annual income. The higher your annual income, the higher the probability of you repaying your loan. 
This means that if you have a low annual income, you're less likely to be approved for higher loan amounts. 
Both banks and licensed moneylenders in Singapore will use your annual income to determine how much you can borrow. 
For example, if you're planning to borrow from a licensed moneylender such as Crawfort, you can borrow up to 6 times your monthly income with an annual income of at least S$20,000. 
Credit Score
Your credit score also plays a crucial role in getting your loan approved: it indicates the likelihood of you repaying your debt. When you have a higher credit score, you're more likely to get a higher loan amount.
Here are the different credit score tiers set out by Credit Bureau Singapore (CBS):

Score ranger

Risk grade
Probability of default
Min
Max

1911-2000

AA

0.00%

0.27%

1844-1910

BB

0.27%

0.67%

1825-1843

CC

0.67%

0.88%

1813-1824

DD

0.88%

1.03%

1782-1812

EE

1.03%

1.58%

1755-1781

FF

1.58%

2.28%

1724-1754

GG

2.28%

3.46%

1000-1723

HH

3.46%

100%
Source: Credit Bureau Singapore
Your credit score is affected by the following factors: 
Utilisation pattern

Recent credit

Account delinquency data

Credit account history

Available credit

Enquiry activity
This means that if you have late payments or even loan defaults, your credit score will be affected. In addition, applying for too many loans may seem that you're credit hungry, and this can also bring down your credit score. 
Not sure what else can bring down your credit score? Find out here. 
According to the Credit Bureau Singapore (CBS), bad credit ranges from 1,000 to 1,723. With a credit score within this range, banks are more likely to reject your loan application. 
But here's the silver lining: licensed moneylenders generally focus less on credit scores when approving loans, and more on your current ability to make regular and timely loan payments. 
Who Can Apply For A Quick Cash Loan In Singapore? 
The application requirements for cash loans vary depending on the type of loan you take and the financial institution you choose.
In general, you have to be at least 21 years old, and up to 60 or 65 years old for some banks. Most banks also require you to have a minimum annual income of at least S$30,000. 
In contrast, licensed moneylenders have fewer conditions. 
If your annual income is less than S$20,000, you'll have a higher chance of getting an instant cash loan with licensed moneylenders. 
Here's how much you can borrow from licensed moneylenders, depending on your citizenship status. 
Singapore Citizens and Permanent Residents: 
Up to S$3,000, if your annual income is less than S$20,000

Up to 6 times your monthly income, if your annual income is at least S$20,000
Keep in mind that unapproved applications can lower your credit score. So if you didn't manage to secure a loan from a bank, you can consider going to a trustworthy licensed moneylender like Crawfort to increase your chances of getting a loan. 
Find out more if you're eligible for a personal loan here. 
What Are The Documents Required For An Instant Cash Loan In Singapore?
Whether you're applying with a bank or a licensed moneylender, you'll mainly need these two documents: your NRIC and income statement.
Do note that if you're applying with a licensed moneylender, they might ask you for these documents: 
For Singapore Citizens and Permanent Residents (PR):
NRIC

Income statements / CPF statement / Notice of Assessment

Proof of residence (e.g. utility bill) 
If you're a Singaporean or PR borrowing from Crawfort, you can simply use your SingPass for a faster application. Your instant cash loan application can be processed and approved as fast as 8 minutes! 
What If Your Application Gets Rejected By The Bank? 
If a bank rejects your application, don't worry, you still have plenty of options. There are alternatives to getting the money you need. 
Regardless of how urgent you need it though, you should never, ever borrow from an "ah long". Loans from these loan sharks always come with hidden fees and sky-high interest.  
It may even be almost impossible to repay the loans taken from loan sharks because of their ridiculously high interest rates and numerous hidden fees. 
And apart from hidden fees and high interest, unlicensed moneylenders will often threaten, harass, and even hurt you and your family if you can't pay your loan. In a worst-case scenario, they might even force you to be a loan shark runner to splash paint on people's doors or vandalise public property. 
Learn more about why you shouldn't borrow from loan sharks here. 
Your best bet is to take up a loan from licensed moneylenders because they don't give out loans with hidden fees and high interest. The maximum interest rate that licensed moneylenders here can charge is 4% per month. 
But before you apply with any moneylender, be sure to check that the moneylender is legal and registered with the Ministry of Law. You can view the latest list of licensed moneylenders in Singapore here. 
Whichever lender you're borrowing from, be sure to stay away from those that advertise via flyers, emails, SMS, and WhatsApp as they're most likely loan sharks. Licensed moneylenders aren't allowed to advertise via these channels. 
Not sure how to tell licensed moneylenders apart from the unlicensed ones? Find out more about their differences here. 
Why Should You Apply For An Instant Cash Loan From Licensed Moneylenders In Singapore? 
You might need money urgently in certain situations. It could be for a medical emergency, a renovation project, for your child, or for your business. 
While many frown at the sound of licensed moneylenders, these financial institutions are a legal business. They are registered with the Ministry of Law and have received the license to operate and disburse loans. 
In tricky situations where you need cash fast, licensed moneylenders can be an alternative to banks to get an instant cash loan in Singapore.
Here are the benefits of borrowing from a licensed money lender in Singapore.
Faster Approval Rate
Did you know that you can get a personal loan approved almost instantly within 8 minutes of application?
At Crawfort, we have streamlined the loan application process so that you can get your money as fast as possible. 
Applying for a loan only takes minutes. If all your documents are in order, your loan application can be approved within minutes. You can even arrange to pick up your loan on the same day. 
All you need to do is visit their outlet to go through the loan terms and have a face-to-face verification. This verification process is part of the regulation to safeguard borrowers. After that, you may collect your loan — whether it's cash or disbursed into your bank account.
Higher Approval Rate
Licensed moneylenders don't focus on your credit score as much as banks. 
So, if you have a low credit score, your chances of getting a loan from a licensed moneylender is a lot higher. 
But why do licensed moneylenders focus less on your credit score?
Some of them use psychometric algorithms that can assess how trustworthy you are. Combined with a steady proof of income, they are comfortable looking beyond your credit score. 
Flexible Repayment Schedule
Banks usually offer monthly instalments within a rigid repayment schedule. 
On the flip side, licensed moneylenders have more flexible repayment schedules and are willing to adjust them according to your needs. 
This also means that you get to choose the repayment schedule you're most comfortable with. With this flexibility, you will be able to choose a loan tenure that doesn't strain your finances, making it easier for you to make timely payments. 
If you want to take up a loan that offers flexible repayment schedules, consider applying with Crawfort. We offer a variety of repayment options ranging from weekly, bi-weekly, monthly, and payday. 
Planning to take up a loan from a licensed moneylender? Be sure to check out on the things they can't do for debt collection. 
What Are The Alternatives To Instant Cash Loans In Singapore?
If you prefer not to get an urgent cash loan from a bank or a licensed moneylender, there are still other options for you. 
Borrow From Family And Friends
Asking your family and friends for financial help is one alternative to consider. It's a viable option as it's highly unlikely that your family or friends will charge you interest for the loan. 
However, there's always the risk of it causing things to be awkward and even ruining your relationship with them. 
Alternatively, you can consider the following as well: credit card advances and pawning your valuables.  
Credit Card Advances
Credit card advance loans allow you to use your credit card to get instant cash. 
However, the interest is usually higher than that of a usual credit card, so it's not advisable to get it unless you really need it. 
Plus, you'll have to pay a withdrawal fee for it. If you can't pay it off quickly, it can snowball and make it harder for you to pay it off. It would be best if you only use it as a last resort. 
Getting A Loan From The Pawnshop
This requires you to pledge one of your valued possessions as collateral for the loan. Items you can pawn has to be of value, such as a gold necklace, a Gucci bag, or a Rolex watch. 
The pawn shop will then give an estimate of the value of your item, after which you can expect to get 60% to 80% of the value in cash if you're agreeable with the amount. 
Pawnshop loans have the advantage of giving you quick cash without paperwork and affecting your credit score. But if you can't repay the loan within 6 months, the pawnshop will auction off your item. 
So you should only get a loan from the pawnshop when you have something valuable to pledge, and you're ready to lose it should you fail to repay your loan. 
Learn more about the differences between getting a loan from a licensed moneylender and a pawnshop here. 
Need to get an instant cash loan in Singapore? Apply with Crawfort today.