25 September 2023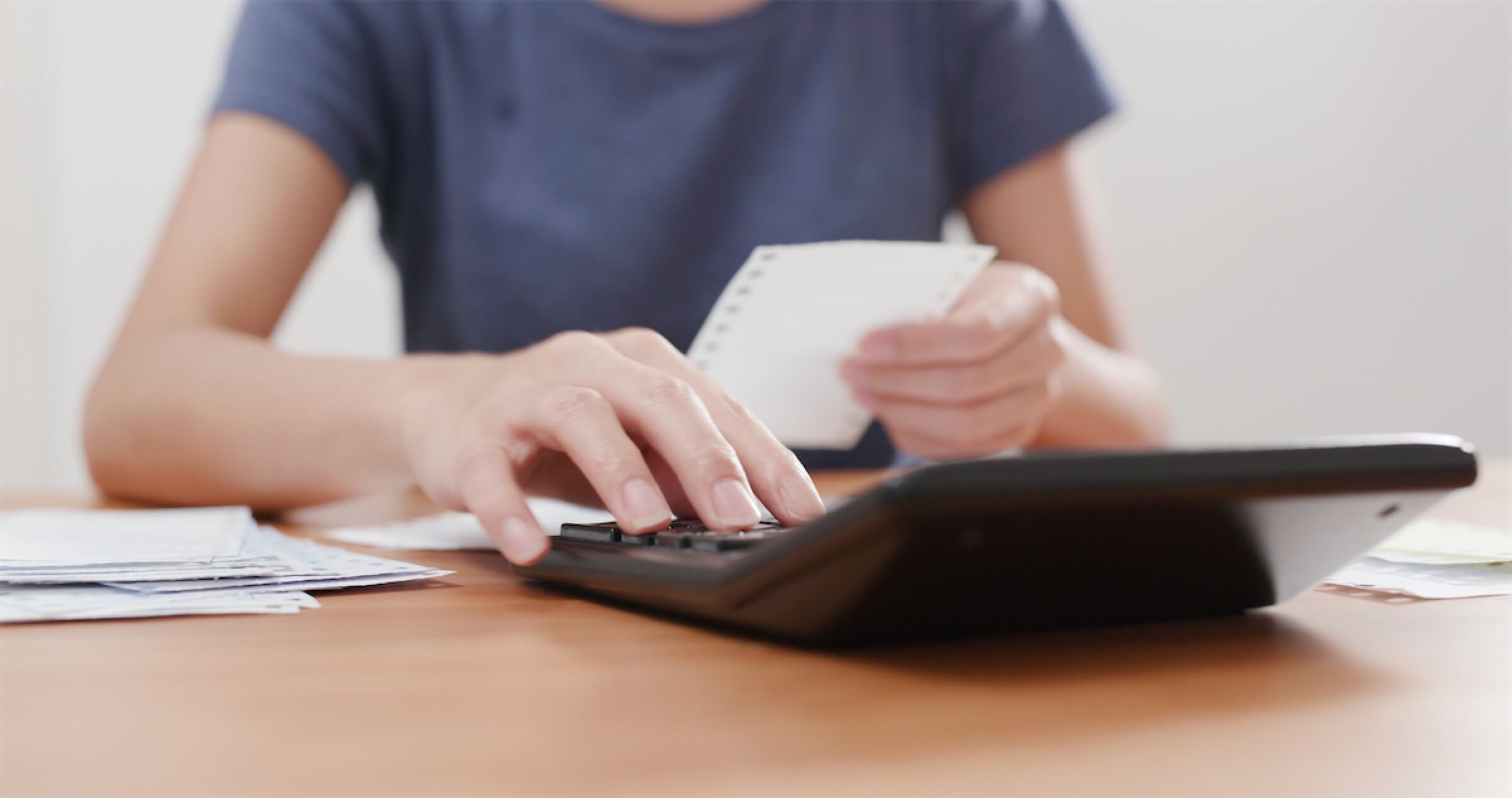 Personal loans are an alternative for big-ticket purchases or immediate financial emergencies. But before taking up a loan, most of us would be curious as to how much everything would cost in total. One way to find out is to use a personal loan calculator in Singapore to work out the sum. 
So, what are the benefits of a personal loan calculator and how does it work? Let's find out.
What Does A Personal Loan Calculator Do?
A personal loan calculator helps you to gauge the total cost for your loan. It works out factors such as monthly payments and interest cost based on your financial standing, loan amount required, interest rates, and loan tenures. 
It's a beneficial tool to help you plan your finances and assess your ability to take up the loan. Besides that, it may also present loan products in the market that are most suitable for your needs. 
What Are The Benefits Of Using A Personal Loan Calculator In Singapore?
1. Calculate An Ideal Interest Rate
Personal loan calculators can help you figure out the best loan for your needs. 
With a personal loan calculator Singapore, you can work out the interest rate that's ideal for you based on your required loan amount.
This way, you can figure out if you're better off getting a lower interest rate over a long period of time, or a higher interest rate over a short term. 
2. Calculate EMIs And Loan Tenure
Equated Monthly Instalments, also known as EMIs, are fixed payment amounts used to pay off both the principal and the interest until a loan is fully paid for. 
EMIs can be calculated using two methods: 1) flat-rate method or 2) reducing-balance method.
The EMI flat-rate method uses a formula of adding the principal loan amount with interest and dividing the result by the number of months. 
For example, if you were to borrow S$500,000 at an interest rate of 3.50% for 10 years, the EMI using the flat-rate method is calculated to be S$5,625, or (S$500,000 + (S$500,000 x 10 x 0.035)) / (10 x 12).
On the other hand, the EMI under the reducing-balance method is calculated by this formula: (P x I) x ((1 + r)n)/ (t x ((1 + r)n)- 1). P is the principal amount borrowed, I is the annual interest rate, r is the periodic monthly interest rate, n is the total number of monthly payments, and t is the number of months in a year. 
Too complicated? Well, a personal loan calculator can help to calculate all that. You can tweak your EMI value and number of EMIs to one that's ideal for your monthly budget. By knowing your EMI, you can precisely determine how much money you'll need to set aside towards your loan each month, and for how long. 
3. Check For Loan Eligibility
A personal loan calculator can also help you check your loan eligibility in Singapore. You'll need to include information such as your annual income and credit ratings to calculate your loan properly.
With your inputs, the loan calculator can suggest optimal loan packages that fit your criteria and financial standing. This saves you time from looking at packages that are beyond your means and focuses you on what is suitable for you.
4. Manage Your Financials
With a personal loan calculator, you can plan and manage your financials more effectively. You can check if you'll need to reduce your monthly expenses, take on a longer loan tenure, or borrow a smaller amount. 
While personal loans can be useful to tide you through financial strains, you don't want to bite off more than you can chew. Proper budgeting is key to managing your loans and gaining control of your money.
Now that you know the benefits of a personal loan calculator in Singapore, you might be curious about the different jargons used. What exactly is a loan tenure? What do you mean by principal amount? Let's dive deeper.
Explaining The Jargons
Principal Amount
In the context of borrowing, the principal amount refers to the amount borrowed. It can also refer to the amount still owed. 
For instance, if you take out a personal loan of S$50,000, the principal is S$50,000. After you've paid off S$20,000, the principal balance is now S$30,000.
Loan Tenure
Loan tenure refers to the amount of time you're given to repay a loan. 
A shorter loan tenure can mean a higher repayment amount with lower interest in the long run. On the other hand, longer loan tenures with a lower amount of repayment may cost more in the long run due to accumulated interest. 
For example, if you take a loan of S$20,000 at 8.75% per annum, at different loan tenure, this will be what you will end up paying:
| | | |
| --- | --- | --- |
| Loan tenure | Repayment amount | Total interest accumulated over the years |
| 3 years | S$634/month | S$2,812 |
| 5 years | S$413/month | S$4,765 |
The table above shows that while the monthly repayment amount for the 3-year loan tenure is more than the 5-year loan tenure, a longer loan tenure of just 2 additional years will have you forking out S$1,953 more in interest. 
In this scenario, a shorter loan tenure could be more favourable as you pay less interest in the long run. However, you should always borrow within your means. If you're unable to afford the higher monthly repayment amount, you should opt for a longer loan tenure or loan terms that you're more comfortable with. 
Repayment Schedule
Repayment schedule refers to the structure of how the loan is being repaid. Usually, you have the option of making weekly, fortnightly, or monthly repayments. Making repayments more frequently can mean less interest as your principal repayments are paid off quicker.
However, committing to a weekly repayment schedule can be tight on your budget. Thus, make sure that your budget can cover your repayments and expenses without causing any additional financial strain on you.
Interest Rate
An interest rate is the percentage a lender charges for the loan. When you take out a loan, there are 2 types of interest rates: the advertised rate and the effective interest rate (EIR). 
Advertised Rate
An advertised rate is also known as the nominal rate. It's also the type of interest rate licensed money lenders or banks refer to. 
There are 2 types of advertised rate:
Flat rate:

The interest rate stays the same through your loan tenure. This is usually used for car loans and personal term loans.

Monthly rest rate:

This interest rate is based on the outstanding loan balance. As you repay your loan and the balance reduces, the interest amount will also decrease. This type of interest rate is usually applied on home loans. 
Effective Interest Rate
Effective interest rate, or EIR for short, takes into account other fees such as administrative or processing fees. Not only that, EIR considers the compounding effect where both your loan tenure and repayment schedule come into play. 
Essentially, EIR shows you the true cost of a loan. Choosing a loan with a lower EIR may mean a lower cost for you. Thus, you should use EIR when comparing different loan products to get a fuller understanding of your loan. 
Want to find out more about EIR and how to calculate EIR? Read more here.
How To Calculate Interest On Your Loan Payment
Understanding how interest is calculated can help you to manage your repayments and potentially save on the amount to be paid. In Singapore, interest on a loan such as car loans or personal loan are usually calculated with a flat rate. The interest rate stays the same through your loan tenure.
Firstly, divide your interest rate by the number of payments you'll make in a year. If you're making monthly payments, your number of payments is 12. 
If this is for your first payment, multiply it to the whole principal amount instead of your balance. This calculation will give you the amount of interest that you pay for the first month. 
Here's a calculation for a loan principal of S$30,000, a loan tenure of 6 years, with interest rate at 8.40% per annum, and a monthly repayment schedule:
(0.084/12)x30,000=210
S$210 will be the interest to pay for the first month. 
To calculate the interest for the subsequent months, you will first have to calculate the new balance of your loan: 
principal amount – (repayment amount – interest)
= new balance of your loan 
Then, multiply it to the balance of your loan instead of the whole principal amount stated earlier. 
To make things easier, it's best to use a spreadsheet to automate the calculation. You can forecast all your payments and interests for the upcoming months too. This will help you better manage your expenses. 
However, keep in mind that your loan may be calculated in a different way depending on your lender. So do check with them.
How To Calculate Total Repayment Amount
After calculating the total interest amount, here's how to calculate your total repayment amount:
Principal + total interest amount + any additional fees for loan = total repayment amount
These are the formulas to calculate your total loan repayment amount and total interest amount. 
Don't fret if all that sounds too tedious as there are personal loan calculators available online that you can use to help you to calculate these numbers in just a few quick seconds.
Why Taking On A Personal Loan In Singapore Can Help Your Financial Situation
In times of emergency, personal loans can be convenient and helpful, especially when you don't have any emergency funds. This is because personal loans usually do not require guarantors, are unsecured, and have quick processes and approval.
A personal loan can also be helpful because it usually has a fixed repayment period and hence, gives you certainty when taking on such loans. They generally come with low-interest rates, and these interest rates mostly stay the same throughout, giving you a chance to plan your budget without having to change it frequently.
Besides that, personal loans are generally flexible and can be altered to meet your needs.
If you're tight on financials to plan for your wedding, home renovations, or relocation, consider taking up a personal loan to help you. Not only that, by applying for personal loans to help with credit card bills or to clear debts, it can even help to increase your credit score.
Read more about some ways to reduce your wedding costs here.
Learn about the differences between renovation loans and personal loans here.
Taking a personal loan can also help you to improve your financial position. Learn more about it here.
What Happens When You're Unable To Repay The Loan
1. It Will Affect Your Credit Score
Failing to make prompt repayments will have a negative effect on your credit score, making it harder for you to get a loan in the future. 
Although you don't have to worry about losing collateral with an unsecured personal loan in Singapore, the effects of falling behind your payments can damage your credit standing and your finances. 
So before you apply for a loan, do your due diligence to ensure that you're able to afford the loan. Online personal loan calculators in Singapore can be a great tool to simplify the loan process.
2. You May Be Sued
In the worst-case scenario, lenders have the right to sue the borrower, especially in cases where the loan is secured to a piece of collateral. You may lose the collateral you put up to get the loan. For unsecured loans, you may be asked to file for bankruptcy or receive a legal notice from your lenders.
What Options Do You Have If You're Unable To Repay Your Loan
There are many ways to handle the situation if you are unable to repay the loan. 
Negotiate With Your Lender
For instance, you can negotiate with your lender for an extension of your loan, or ask for refinancing help. Most licensed money lenders are open to negotiations or offering refinancing plans, but do note that these may incur additional fees.
Reach Out To Social Service Agencies
You can also get help from social service agencies and get the right advice on how you can manage your finances. They can also help with loan repayment arrangements.
For one, you can reach out to Credit Counselling Singapore (CCS) for assistance in unsecured debt problems and financial education programmes. 
CCS conducts debt management talks covering topics such as how to address a debt problem and ways to negotiate with creditors. If you need someone to help you break down your financial situation and show you the available options, you may also go for their 1-to-1 financial counselling sessions. 
CCS also offers a Debt Management Programme to help borrowers struggling with basic necessities due to debts. Learn more about how debt management works here.
If you're not in debt, but looking to improve your financial literacy, CCS conducts budgeting and financial literacy talks and workshops as well. Topics include making informed decisions about various loan facilities and preparing financial resources for major life events such as weddings among many others.
Read more about credit counselling services in Singapore here.
File For Bankruptcy Or Debt Repayment Scheme
Another option is to consider filing for bankruptcy if you owe debts of at least S$15,000. Read more about what happens when you file for bankruptcy here.
An alternative to that is applying for the Debt Repayment Scheme (DRS). With the DRS, the court will assign an Official Assignee (OA) to work with you to plan a feasible repayment schedule to your lender. Read more about what happens when you file for bankruptcy here.
These options can be considered if you are not able to repay your loans. Find out about other options here.
Whatever you do, do not pay off your debt with credit cards. This is not recommended as credit cards have high-interest rates, and you could end up in a spiral of debt.
Be smart about the loans you take out. If you aren't prepared, taking out a personal loan may land you in a debt trap and cause more stress to your financials, health, and family. With a personal loan calculator, you can plan and manage your expenses effectively. 
Looking to apply for a personal loan? Get in touch with the experts at Crawfort.