27 July 2022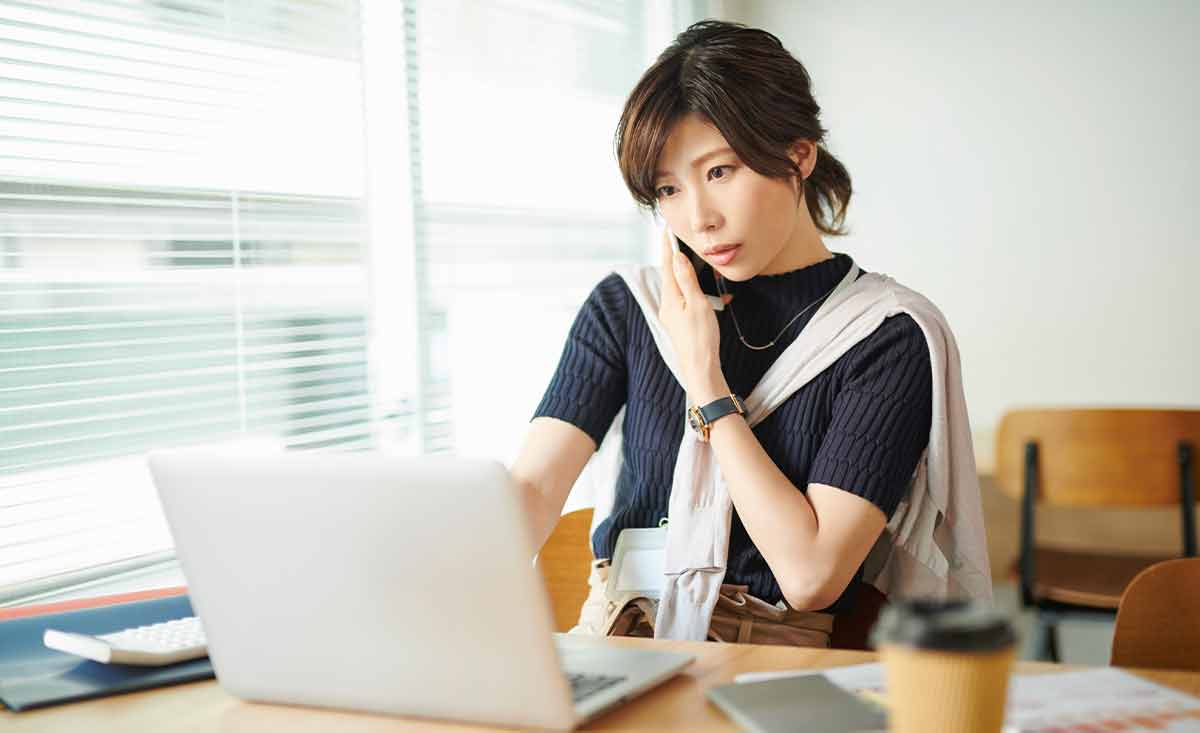 It's never a nice feeling being rejected for anything, especially when it comes to a personal loan application. If you've ever been in this position before, you will know how discouraging this can be.
So, why are personal loan applications in Singapore rejected? And what can you do to avoid it happening to you?
Keep reading to find out!
What Causes Your Personal Loan Application To Be Rejected in Singapore?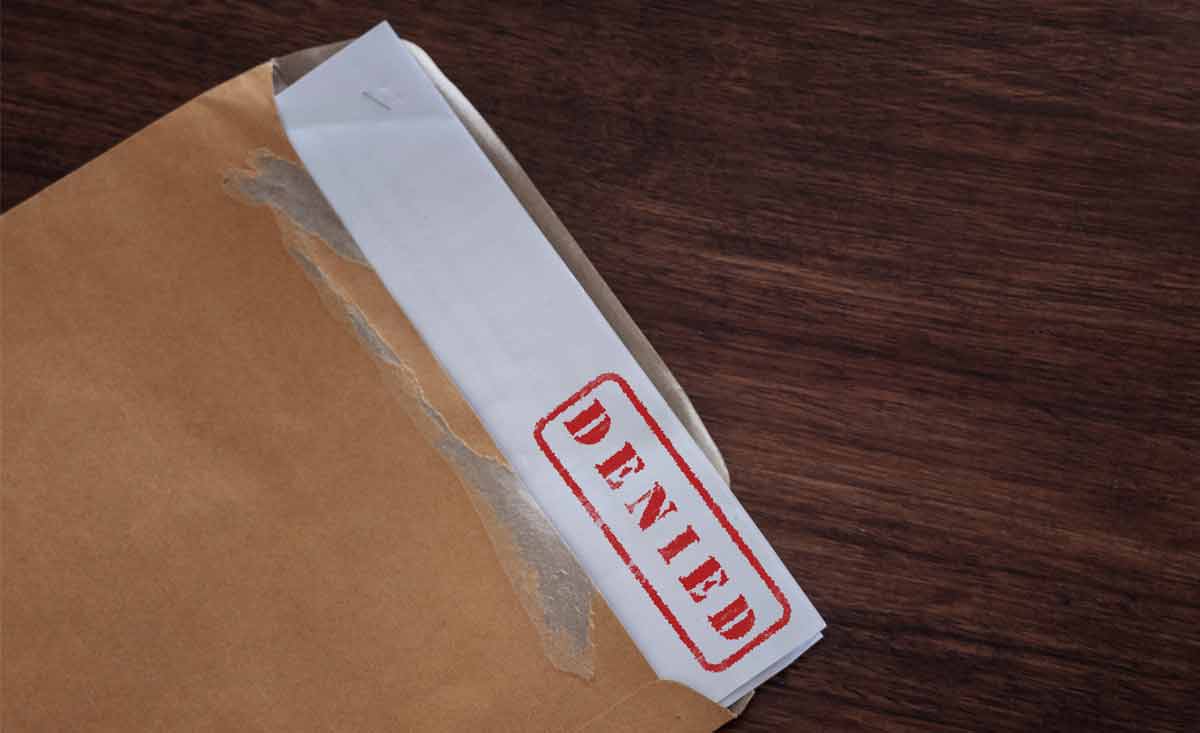 Here are some of the reasons why your loan is rejected in Singapore.
1. You Have A Low Credit Score
One of the main reasons why one's loan application gets rejected could be attributed to a low credit score. A low credit score implies that an individual has a higher probability of defaulting his/her payments and hence financial institutions such as banks take that into serious consideration when evaluating a loan application.
In Singapore, most banks or financial institutions use credit scores which are defined in numeric terms which are then translated into a credit grade. A higher credit score (up to 2,000) and hence a better credit grade (AA rating) ensures that you stand a higher chance of success in your loan application. On the other hand, if you have a lower credit score, lenders are more likely to view you as a 'high-risk' client which may result in your personal loan application being rejected.
Below is a table by Credit Bureau Singapore showing the range of credit scores and their corresponding probability of default.
Score Range
Risk Grade
Probability of Default
Min
Max
1911 – 2000
AA
0.00%
0.27%
1844 – 1910
BB
0.27%
0.67%
1825 – 1843
CC
0.67%
0.88%
1813 – 1824
DD
0.88%
1.03%
1782 – 1812
EE
1.03%
1.58%
1755 – 1781
FF
1.58%
2.28%
1724 – 1754
GG
2.28%
3.46%
1000 – 1723
HH
3.46%
100.00%
Source: Credit Bureau Singapore
2. Your Income Is Not Enough
Financial institutions, especially banks, have a minimum annual income requirement. They will always check your income when considering your application.
If you have a lower income, it signals to the financial institutions that you may not be able to pay your loan in the future.
To qualify for a personal loan, you need to have a steady and stable income. Find out more about applying for a fast cash loan in Singapore here.
3. You Have An Unstable Job History
A third possible reason why your loan application gets rejected is when you have an unstable employment record.
If you are someone who changes your job frequently, it may imply that you do not have a stable income which could impact the lenders' assessment of your ability to make timely payments for your loan in future. In this case, they are less likely to approve your loan.
4. Your Credit Information Is Insufficient
Another factor that can lead to loan rejection is if you have insufficient credit information.
This could mean that either you do not have a credit history or your credit history is too short to be meaningful in a loan application assessment.
5. You Have A Bad Credit History
To know if an applicant is a responsible borrower who pays on time, lenders often check his/her credit history.
Whenever one fails to repay on time or defaults on payment obligations, it will be reflected on his/her credit account and this results in bad credit history.
Your loan application will most likely be rejected if you have a bad credit history.
In case you fall within this category, fret not! There are ways around improving your credit history. Learn how you can improve your credit score here.
Moreover, even if you have a bad credit history, you can still apply for a personal loan with a licensed moneylender in Singapore. Unlike traditional financial institutions such as banks, licensed lenders place less emphasis on your credit score. They are more concerned about your income flow and your outstanding loans.
Discover how you can get a personal loan in Singapore if you have bad credit.
How to Avoid Getting Your Personal Loan Rejected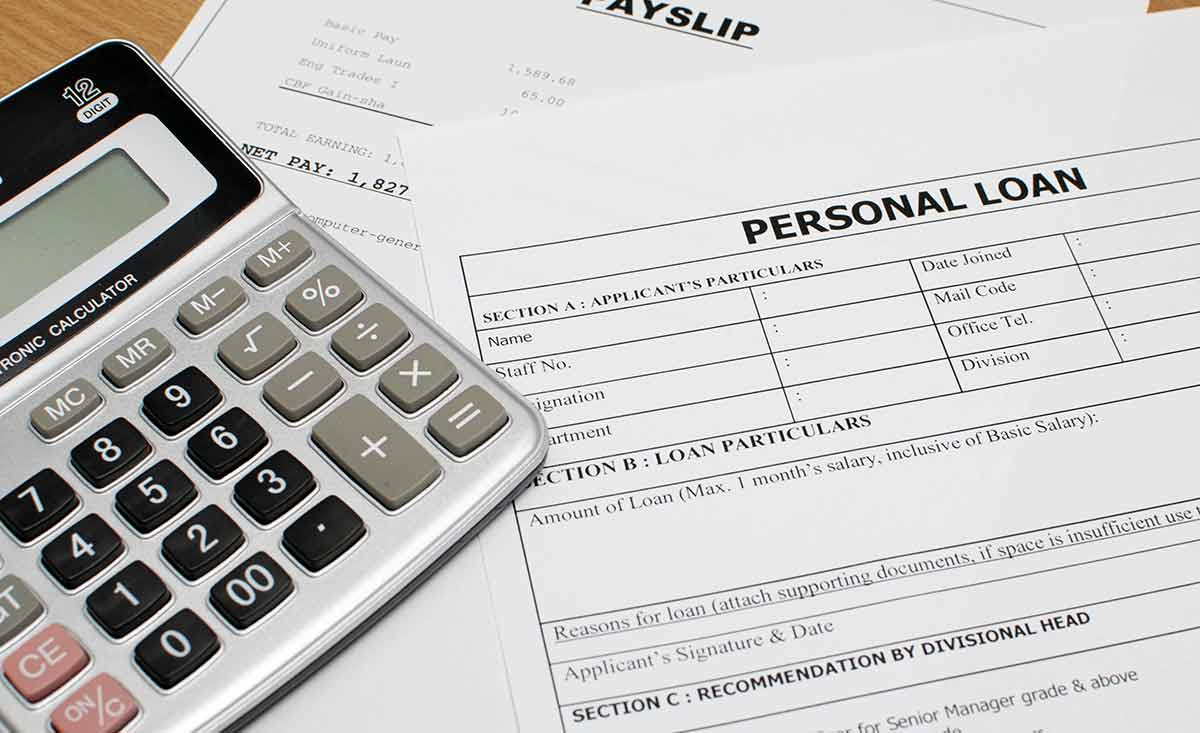 1. Check The Eligibility Requirements
The first step to avoid rejection is always to check the personal loan eligibility requirements before even applying. This way, you can be better assured that you will have a higher chance of getting your loan approved if you fulfil all their requirements.
2. Assess Your Repayment Capacity
Before applying for a personal loan, it's also essential to assess your repayment capacity. This means taking a close look at your finances and making sure you can afford the monthly repayments.
3. Gather All Information Related To Your Loan Application
Ensuring that you have all the necessary documentation ready before applying for a personal loan is certainly helpful. This may include documents such as proof of income (latest income tax, payslip, Notice of Assessment, last 12 months' CPF Contribution), proof of address (e.g. utility bills), and proof of identity (NRIC or Employment Pass and Passport).
4. Submit The Required Documents And Make Sure To Provide The Correct Information
When applying for a personal loan, you'll be required to complete an application form. Be sure to provide accurate and up-to-date information to avoid delays or complications with your application.
5. Consider Your Existing Loans Before Applying For A Personal Loan
If you already have existing loan(s) that are not yet paid off, be sure to factor those into your budget before applying for a personal loan. This will help ensure that you can comfortably afford your current and future repayments.
6. Maintain A Good Credit Score
One of the best ways to avoid loan rejection is to maintain a good credit score. This means making all your loan repayments on time and keeping your credit utilisation low. In this case, you demonstrated to the lenders that you are a responsible borrower and hence they are more likely to approve your loan.
But, What if Your Loan Application is rejected? What Can You Do About It?
While it can be frustrating that your loan applications constantly get rejected, it is important not to lose hope as there are always ways to improve your chances of getting an approval.
1. Ask The Lender For The Rejection Reason(s)
If your loan application was rejected, it may be worthwhile to reach out to the lender to find out more about the reason(s) behind their rejection. Armed with the reason(s), it would be easier for you to develop the right strategies to improve your chances of approval next time.
2. Check Your Finances Like A Lender
To avoid getting rejected for a personal loan in the future, it's also essential to take a close look at your finances and make sure they are in good shape. This means checking your credit score, making regular debt payments on time, and keeping your credit utilisation low.
3. Improve Your Chance Of Approval By Making Changes To Your Finances
Once you have taken a close look at your finances, you can start making changes to improve that. This may include paying off outstanding debts, increasing your income, or lengthening your credit history.
4. Managing Your Finances Well
Managing your finances well is essential if you want to be successful in securing a loan. Unfortunately, many people get their loan applications rejected simply because they have not been careful with the ways they manage their money. This could mean that they either did not save enough money or have possibly overgeared themselves with too many loans. To avoid such a situation, it is important to establish good financial habits right from the start.
One critical step is to create and stick to a realistic budget. This means tracking your expenses carefully each month and figuring out how much you have available to spend on housing, food, bills, and entertainment.
Once you have a clear sense of where your money is going each month, you can make more strategic decisions about how best to allocate it. For example, if you find that most of your income is going towards unnecessary expenses such as entertainment, you can perhaps relook at that and try to change your spending habits. It is always good to divert more money into savings so as to have more cash on hand in case of an emergency.
The Bottom Line
Applying for a personal loan is never a guaranteed success, but there are certain things you can do to increase your chances of getting an approval. By understanding why lenders might turn down an application, you can take steps to improve your loan approval rate.
So, what are you waiting for? If you need that extra cash, start your journey towards securing the funds you need by applying for a personal loan today!