27 May 2020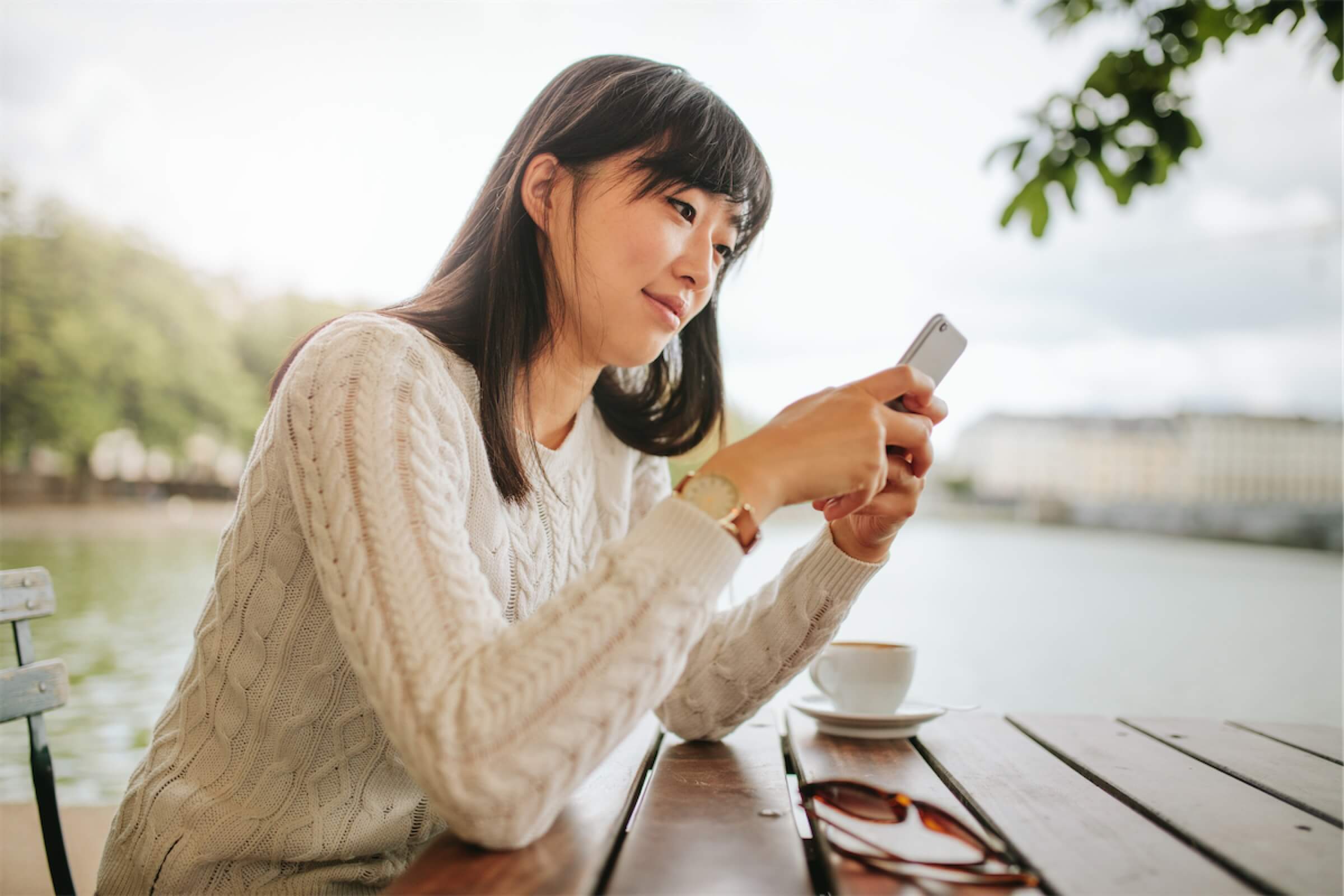 If you're facing some kind of financial difficulty, getting a personal loan in Singapore could help improve your situation. Whether you choose to borrow from a bank or a licensed money lender in Singapore, you have a decision to make: you'll need to decide whether to take a secured loan or an unsecured loan.
But what's the difference between the two? And which should you take based on your current situation? 
Reasons Why You Might Need To Take A Personal Loan In Singapore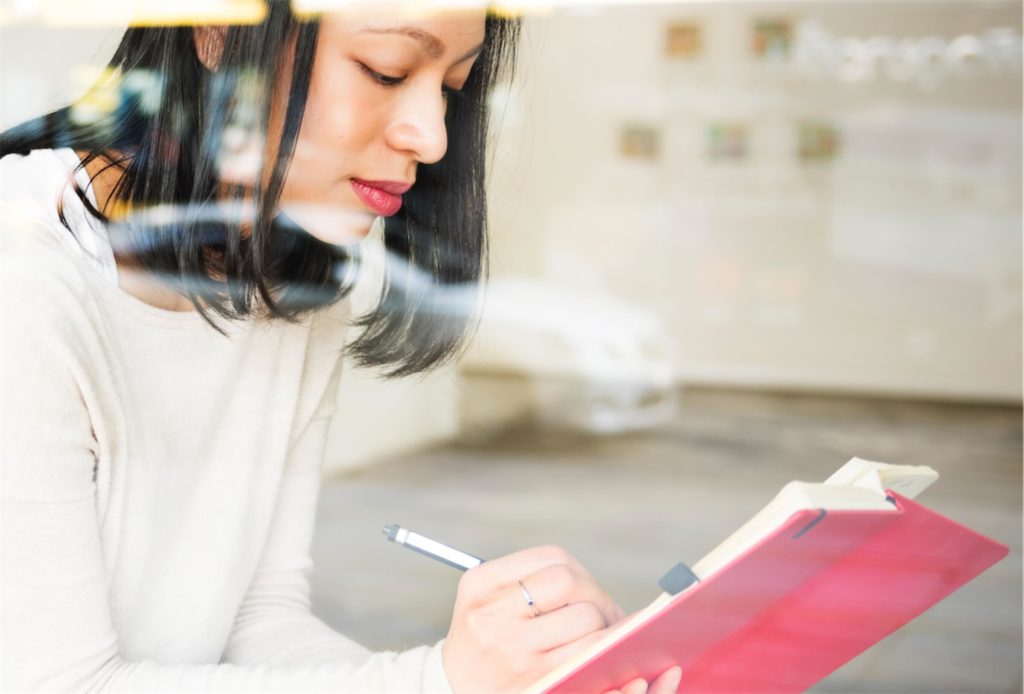 Before we compare secured and unsecured personal loans, you need to understand that taking out a personal loan in Singapore isn't a decision to be taken lightly. After all, you need to make sure you can pay it back with interest, so it's best to make sure you're ready to take one.
Here are some reasons why some individuals take a personal loan in Singapore.
Unforeseen Financial Emergencies
Finding yourself in a financial emergency like being in an accident, experiencing a death in the family, or getting retrenched are some things that are beyond your control. Furthermore, you might still have to be responsible for ongoing financial commitments like bills and mortgage payments. 
If you find yourself in such a situation, getting a personal loan in Singapore could help tide you over a difficult time.
Find out more about the types of personal loan that are suitable for emergencies here. 
Taking A Vacation
Everyone needs time off, and in some cases, your work might require you to take a fixed number of days off per year. To make the best of this time, you could take a personal loan and go on a nice vacation with friends or family. 
Another benefit of taking a personal loan for a holiday is that it makes it necessary for you to determine a budget. This may be useful in helping you plan and manage expenditure for your vacation.   
With that said, it's important that you exercise good judgment and financial management to make sure you're able to repay the loan eventually and on time.
Paying For Education
It's important to get a good education and continuously upgrade one's skills to not miss out on opportunities like earning better income. However, education can be expensive, and you might find yourself not having enough funds to finance it.
This doesn't have to stop you from giving you or your child the best education possible. If funding a short-term course, for example, is too expensive, taking out a personal loan to finance it fully or partially could potentially be an option. 
Wish to learn how a personal loan in Singapore could come in helpful? Read this article here.
Secured And Unsecured Personal Loans In Singapore: What's The Difference?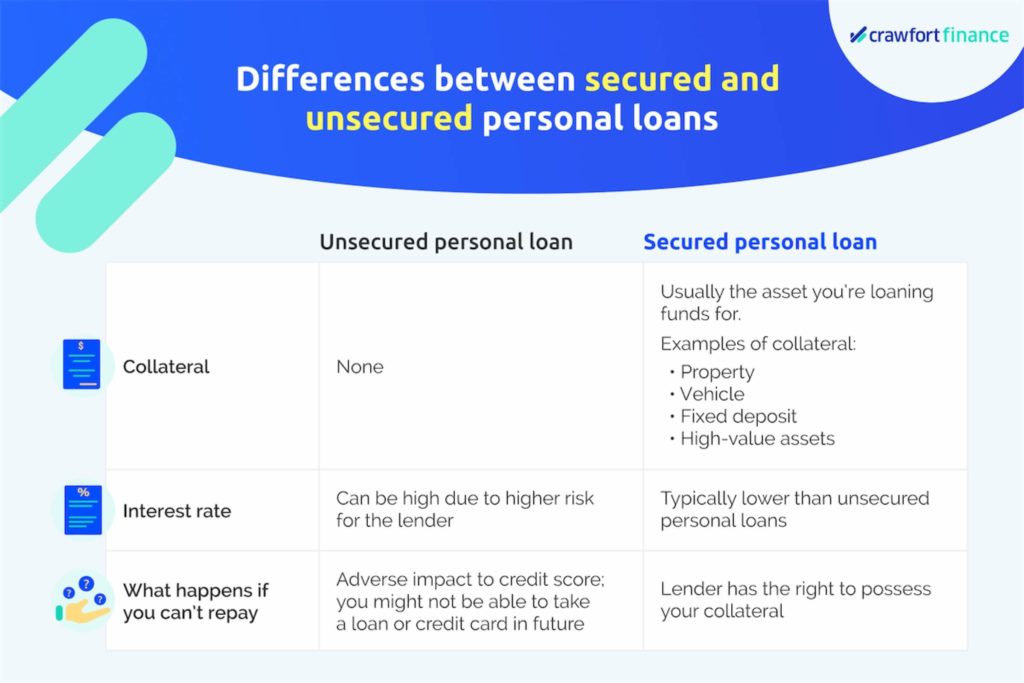 Secured Loans
Secured loans are loans which require you to pledge an asset as a guarantee. 
The asset becomes collateral for the loan and can usually be anything of value that you own. This may include property, vehicles like cars or motorcycles, other high-value assets like expensive jewellery, or even a fixed deposit. Should you default on the loan, the licensed money lender has the power to repossess the collateral and sell it to recoup the losses. 
Even after the lender has seized the collateral, it's possible that this still doesn't cover your loan repayment. This is known as a shortfall, which usually results with property or items that depreciate in value as time goes by.
Note that secured loans may have restrictions such as what you can use the funds for. If you're planning on using the money to pay for a car, for example, you might be required to use the full amount to pay for it.
Unsecured Loans
Unlike secured loans, lenders don't require collateral when you're taking out an unsecured loan. 
Since there's more risk on the part of the lender, unsecured loans tend to have higher interest rates than secured ones. Failure to repay the loan on time will result in a low credit score, which can create serious problems for you in future. This includes a lower chance of future loan applications being approved, and being unable to get a credit card. In some cases, it might even make securing a job difficult, especially in the banking and finance industry.
There are generally no restrictions as to what you can use the unsecured loan for—whether it's to pay for medical bills or a vacation.
Secured And Unsecured Personal Loans In Singapore: What Are The Pros And Cons?
 
Pros
Cons
Secured personal loan
Approval chances are less affected by credit history
You can generally take a higher loan amount
Lower interest rate and fees
Possibility of losing your collateral if you default
You might still have to foot any shortfall after losing your collateral
Unsecured personal loan
No collateral is at stake
Higher interest rate
Tends to be more difficult to obtain 
Secured Personal Loans
Pros
Loan Access Is Less Affected By Bad Credit History 
Even if you have a bad credit history, your chances of getting a secured personal loan in Singapore might not be that affected. This makes secured loans a potential option for those who need money urgently but don't have a good credit record.
You Can Generally Borrow More Money 
By putting up a high-value asset as collateral, you're pretty much lowering the risk for the lender. This, in turn, means the lender would be more willing to lend you a greater sum.
Lower Interest Rates And Fees
Due to lower risk for the lender, you'll also get to enjoy lower interest rates compared to unsecured loans. Another advantage is that fees and charges for secured loans tend to be lower. 
Cons 
You Could Lose Your Collateral If You're Unable To Repay Your Personal Loan
An obvious downside of secured loans is that if you fail to repay the loan, you could end up losing your collateral. If you put your car up as collateral, for example, the lender can sell it to pay off your debt should you default on your loan. 
You Might Still Have To Repay Any Shortfall Even After Losing Your Collateral
As mentioned earlier on, if the value of your collateral is still not enough to cover your debt, you're obligated to pay back whatever is remaining. This means you'll not only lose your collateral, you also won't be able to escape your debt just yet.
Unsecured Personal Loans
Pros
No Collateral Needed To Get A Personal Loan
You don't need any collateral to take out an unsecured personal loan, so you don't have to worry if you don't have any assets of high-value. Instead, the lender will consider key aspects such as your credit history in your application.
Unsecured loans are also known to have more flexible terms. For example, you can choose how you want to use the loaned amount—whether it's to make a big purchase or to invest. 
Cons
Higher Interest Rates
Since there's no collateral involved for unsecured loans, the risk for lenders is higher. This means they'll need to incentivise borrowers to complete loan repayments on time, translating to higher interest rates than secured loans.
Usually More Difficult To Obtain Than Secured Loans
Unless you have a good credit history, unsecured loans are usually harder to obtain than secured loans. Since there's no collateral involved, lenders need evidence demonstrating that you have a good chance of repaying the loan. 
Find out more on what else you should consider before taking a personal loan here. 
Choosing Between A Secured And An Unsecured Personal Loan In Singapore
When choosing between both loan types, it's important to consider the different consequences for each should you be unable to repay.
In the case of secured loans, you could end up losing your collateral, so you'll need to ask yourself if that's something you can afford to deal with when it happens. Furthermore, you might even need to cover any shortfall.
When it comes to unsecured loans, you need to be sure that you're capable of footing the higher interest. The consequences on your credit history will be severe if you default on your loan. You'll most likely be unable to take out loans in future, such as to finance a new home.
After all, it's normal for lenders to be wary of individuals who have a history of not repaying their debt. Defaulting could end up hurting your chances at landing a job.
We hope this article has been helpful in your decision on which type of personal loan to take.
Thinking of taking up a personal loan? Reach out to Crawfort today.