24 February 2022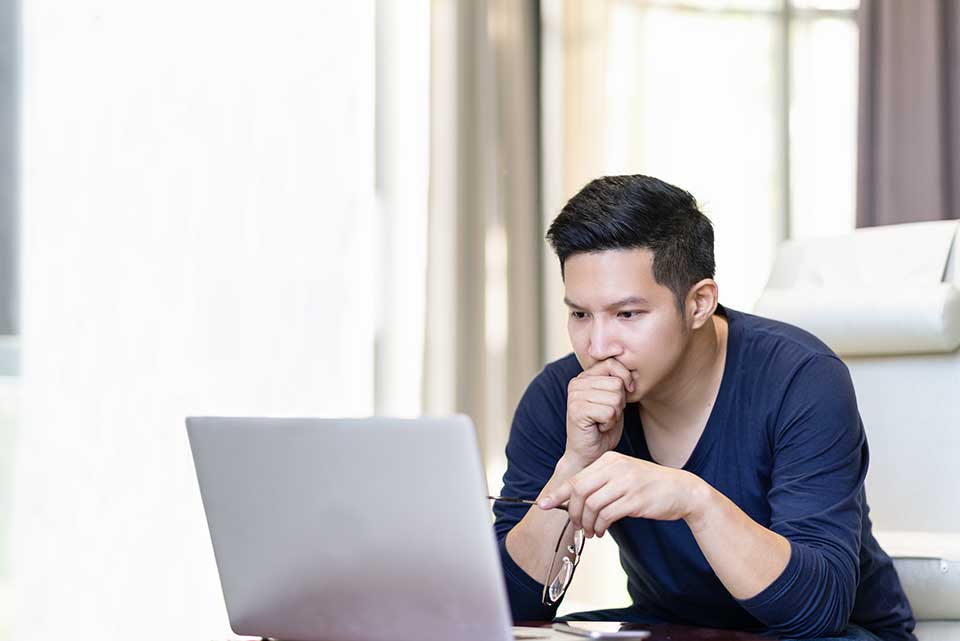 Taking a personal loan in Singapore from licensed moneylenders can help you manage your unexpected expenses, such as medical bills. Moreover, it can help you in fulfilling your life goals.
While it can make a huge difference in managing your financial situation when it matters most, it is not a permanent solution.
Although you are free to use the loan amount in any way you deem fit, you still need to manage it effectively. Your financial situation will worsen if you use the money from a loan to buy unnecessary things, such as luxury products. You may end up falling into a spiral debt trap.
Therefore, it is essential to learn how to manage your loan effectively.
5 Tips On How To Manage Your Personal Loan In Singapore Effectively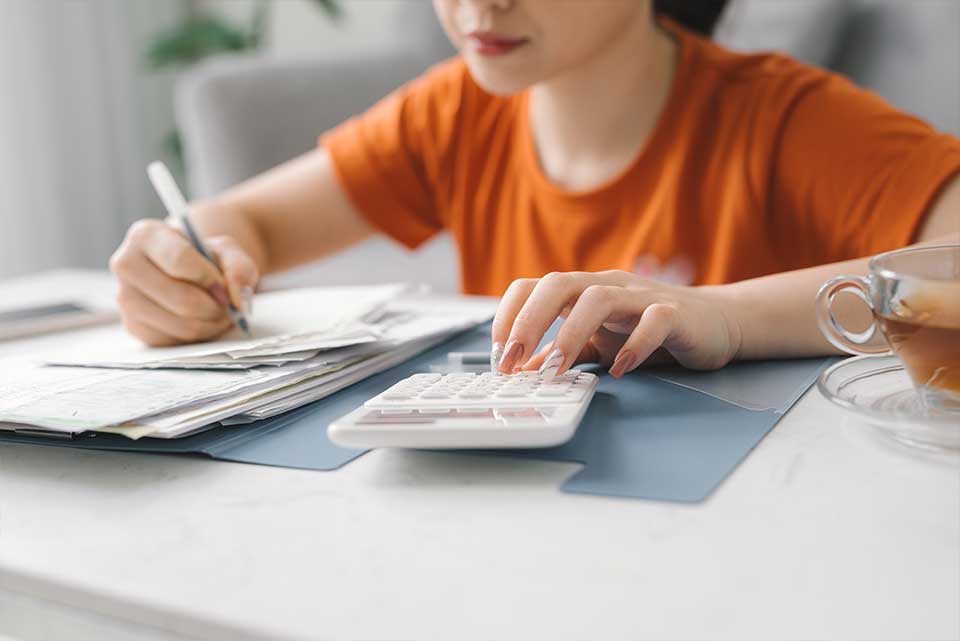 1. Create A Budget Plan
Creating a budget plan ensures you can repay your loan on time.  A budget plan helps you to have a clearer picture on how you will spend your monthly income while having an existing loan. Moreover, it can help you control your spending and track your expenses.
You will need to list your monthly income and expenses in a budget plan. Then, you have to eliminate unnecessary expenses. By cutting down your monthly expenses, you can better prioritise paying your debts.
2. Use The Money Only For Your Needs Or Financial Goals
A personal loan comes in handy during a medical emergency. Moreover, it can help you pay for your wedding or credit card bills, clear debts, and increase your credit score.
Learn more about the reasons to get a personal loan.
Never take up a personal loan to pay unnecessary expenses or something that you don't need in the immediate future. Remember that you will need to pay interest for any loan. So, it is best to have enough money on your own to buy your wants.
3. Repay On Time
Paying your loan on time can help you avoid extra charges as late fees or late interest rate will be imposed for late payment.
Moreover, late repayment can affect your credit score. This implies that it can affect your future loan applications.
In addition, if you default on your loan repayment to a licensed lender in Singapore, it can affect your credit score.
Therefore, it's always a good practice to create a reminder for yourself based on your loan repayment schedule. It is better to repay before the due date to avoid late interest and payment charges.
Based on prevailing regulations, a licensed moneylender can charge the following each month for late payment:
A late interest of not more than 4%
A late repayment fee not exceeding S$60
4. Pay More Than Minimum
You may increase your regular repayments if you have extra money. By doing so, you can pay off your loan faster.
Moreover, by paying more than the minimum and paying on time, you can increase your credit score. This will help to increase the chances of approval for your future loans.
5. Avoid Taking New Debt
Are you thinking of borrowing again? Or using a credit card to repay your loan?
If so, please stop. Getting a new loan is not a good idea if you have an existing loan – especially if you have multiple unsecured loans. You are only at risk of racking up more debt.
Therefore, it is better to manage your expenses carefully and plan your repayment strategy.
How You Can Pay Off Multiple Debts?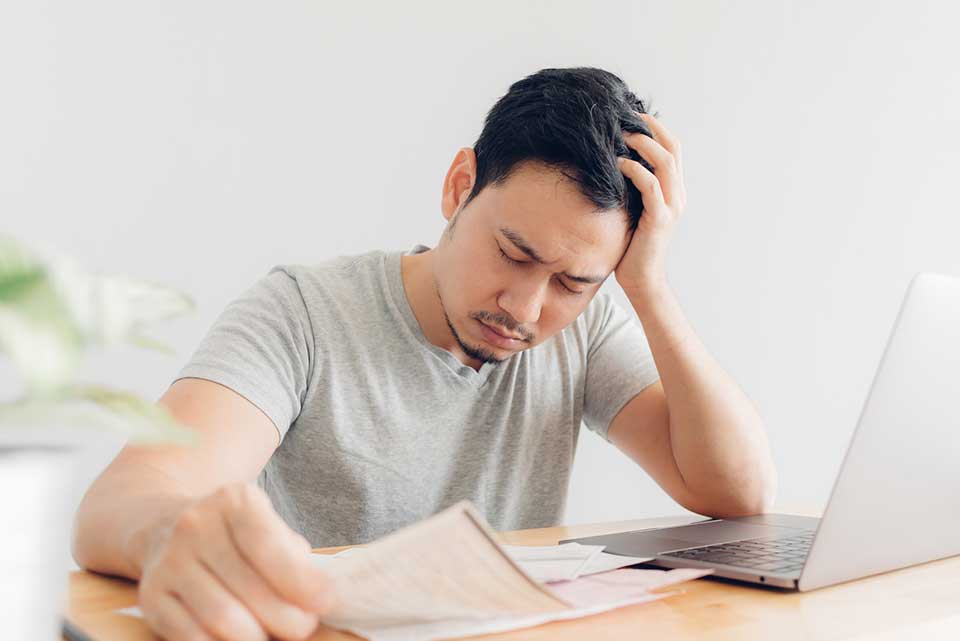 Sometimes, you can't avoid unexpected circumstances. There may be times that you really need to take up more than one loan.  When this happens, you may have trouble with your cash flow.  So, how can you better manage multiple debts?
Here are some tips that can help you manage your debts effectively.
1. List All Your debts
Prepare a list of all your debts. By doing so, you have a clear picture of what you need to repay. This will also help you identify the loans or debts that you need to prioritise.
2. Create a Budget Plan
Make a budget plan by adding your repayment schedules and amount. Moreover, list out your monthly income and expenses. From there, find out the expenses that you can trim and work on them.
3. Pay The Debt With The Highest Interest
If you have trouble repaying your debts, start off by paying the debt with the highest interest. If possible, pay off the loan with the highest interest in full.
After you clear the loan with highest interest, work on repaying the other loans – continue the process until you pay off all your debts.
4. Don't Skip Your Repayment
If you are paying multiple debts, make sure not to skip a repayment. If you do so, you will incur additional charges. You have to pay for the late interest and a late fee. This can affect your cash flow.
Moreover, failure to repay your loan can hurt your credit score. It will make it harder to get a loan in the future.
Therefore, before taking a loan, it is essential that you have understood the fine print of the repayments and you can afford the loan.
5. Consolidate Your Loans
Are you struggling with your debts?  If yes, it is time to consider consolidating all your loans.
A Debt Consolidation Plan (DCP) in Singapore helps you combine all of your unsecured loans into a single loan with a financial institution such as a licensed moneylender or bank.
Instead of paying multiple parties and amounts, you can make a single monthly repayment with DCP. This makes it easier to manage your debt repayments.
However, not all types of loans are available for consolidation. Debt consolidation loans are only available for unsecured loans. These types of loans do not require any collateral.
Learn the two types of personal loans in Singapore for debt consolidation.
What If You Can't Repay Your Loan?
If you are unable to repay your loans for whatsoever reasons, you have many options to take.
1. Talk And Negotiate With Your Lender
Don't have any means to repay your loan for the month? Do you foresee financial difficulty in upcoming months? Or are you suddenly facing a financial emergency?
If you think you will fall behind your repayment period, talk to the lender. You can always negotiate for an extension.
It is better to communicate to them your situation than to skip your repayment. Moreover, the lender is more likely to help you restructure your repayment schedule if  you are upfront about the situation.
2. Get Help From Social Service Agencies
If you need advice on managing your repayments, you can seek help from social service agencies.
You may reach out to Credit Counselling Singapore (CCS) to help you with your unsecured debts problems.
CCS also offers Debt Management Programme to help borrowers who are struggling with basic necessities due to debts. Learn more about Debt Management Programme here.
In addition, you may ask for help from Blessed Grace Social Services. This is a non-profit organisation in Singapore with programmes and services on debt consolidation.
3. File For Bankruptcy Or Apply For A Debt Repayment Scheme
If you have debts of at least S$15,000 that you foresee difficulties paying off, you may also consider filing for bankruptcy.
By filing for bankruptcy, the accumulation of interest on your debts will be stopped.
You may read more about what happens when you file bankruptcy in Singapore here.
Another option you have is the Debt Repayment Scheme (DRS).
DRS helps you plan a feasible repayment schedule for your lenders with an Official Assignee (OA).
Learn more about other options if you can't repay your loan here.
The Bottom Line
Before applying for any personal loan, always analyse and confirm that you can pay off within your means. You need to use the funds wisely and plan ahead for the loan repayment strategy.
Be a responsible borrower. Failure to repay your loan can negatively affect your credit score.
If you have multiple loans, you can use the tips above to manage your debts effectively. Many ways are also available if you are unable to repay your loans.
Looking to apply for a quick loan in Singapore? Get in touch with Crawfort.