24 November 2023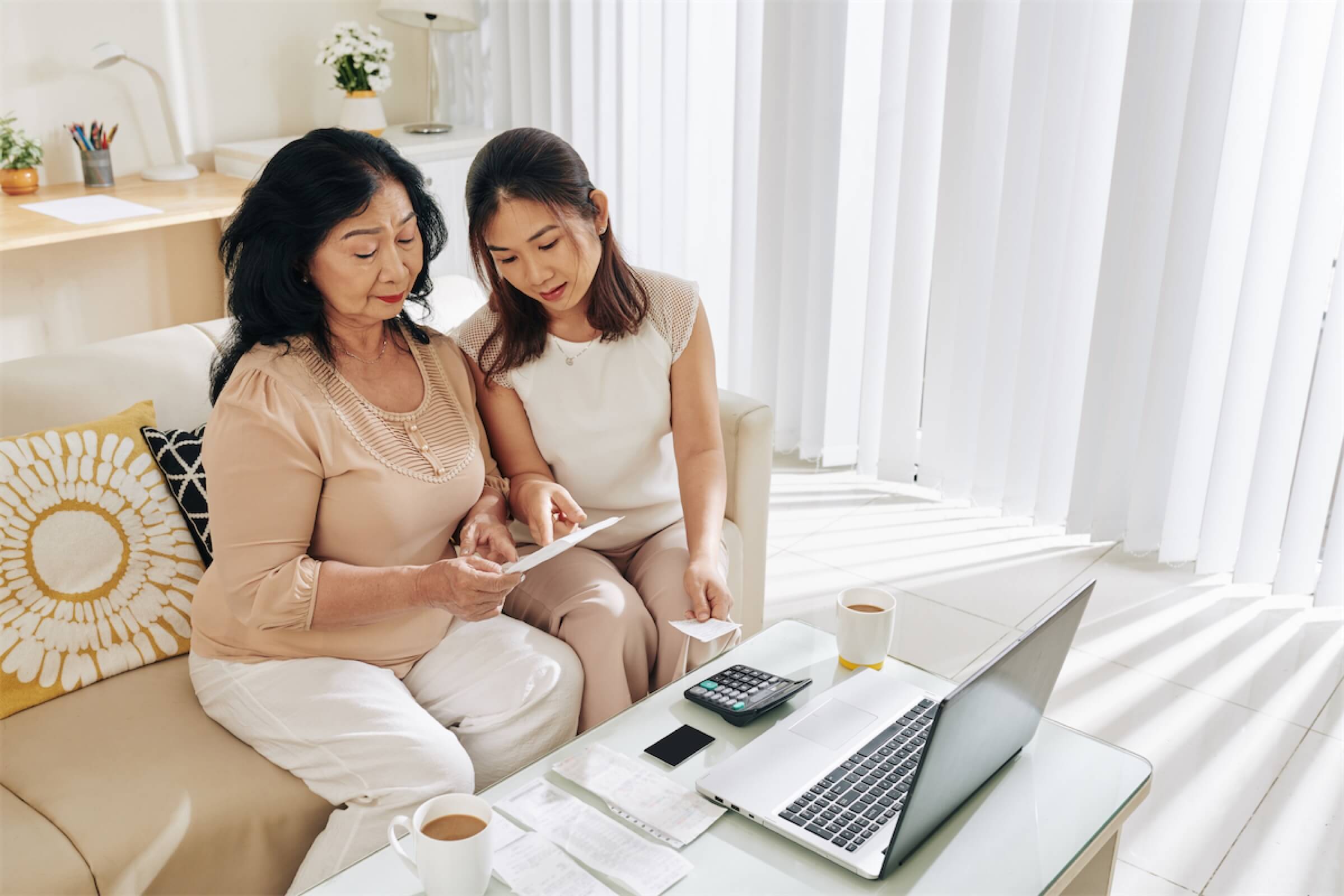 Ever wondered what affects your loan applications? Or why some of your credit card applications were rejected? 
It's likely because of your credit score.
A bad credit score can affect your applications for personal loans and credit cards.
But what's a credit score? How do you check it, and how can you improve your credit score?
Here's all you need to know about credit scores in Singapore, and how to clear bad credit history.
What's A Credit Score?
A credit score is a number indicating how likely individuals are going to repay their debts and default on payment. Your credit bureau report details your credit payment history from different credit providers. In Singapore, credit score is called "credit grade".
Credit scores are done by independent rating companies, which assess consumers' creditworthiness, providing the information to financial institutions, such as banks and licensed moneylenders.
There are 2 institutions that provide credit scores in Singapore: the Credit Bureau Singapore (CBS) and the Moneylenders Credit Bureau (MLCB).
Banks and finance companies get their customers' credit scores from the CBS, while licensed moneylenders get them from the MLCB. 
But, how to check your credit score in Singapore?
To check your credit score, you can either go to CBS or MLCB. It's always good to check your credit score before applying for loans and credit cards.
You might also want to increase your credit score as well! Another perk of having a higher credit score is that it can speed up your loan approval.
What Affects Your Credit Score?
There are a few factors that can affect your credit score. These are what the Credit Bureau Singapore considers when determining your credit score. 
1. Utilisation Pattern
Utilisation pattern is the usage pattern of the loan facility. It tracks how often you've been spending your money.
If you've taken a lot of loans suddenly, banks might be concerned over this sudden change in usage pattern. 
This may affect your credit score; financial institutions might be more reluctant to approve your loan and credit card applications. 
2. Recent Credit
The Credit Bureau Singapore also considers your recent account activity when doing up your credit report. 
If you're looking to apply for new promotions like cashback from banks, it might be wise to not apply all of them at once. Banks consider the number of credit facilities you have as liabilities. They might think that you're overextending yourself if you apply for multiple accounts at one time.
This can cause your credit score to drop.
3. Account Delinquency Data
Account delinquency data indicates how reliable you are as a customer.
Have you missed the deadline payment for your credit card before, or made late or partial payments?
These delinquency behaviours will be recorded by the Credit Bureau Singapore. It signals to financial institutions that you aren't a very reliable or responsible customer.
This reduces their confidence in your ability to repay future payments on time. And that will cause your credit score to drop.
4. Credit Account History
How long have you been with the bank as a loyal customer?
Financial institutions will look at your history to determine if you're a responsible borrower. 
If you've been a reliable and loyal customer for a long time, and always made payments on time and in full, it'll boost your credit history.
This also increases your credit score. 
5. Available Credit
How much credit do you have?
Having too many credit cards (and accounts with different banks) will affect your credit score.
You can consider having only a few credit cards to improve your score.
6. Enquiry Activity
Did you apply for many credit cards?
Every time you apply for a credit card, the financial institution will make an inquiry into your credit score.
This request will be recorded in the system.
Having too many inquiries might signal to banks that you're currently facing financial difficulties, or that you could be taking on more debt than you can handle.
This can cause your credit score to drop, reducing your creditworthiness.
What else can bring down your credit score? Learn more about it here.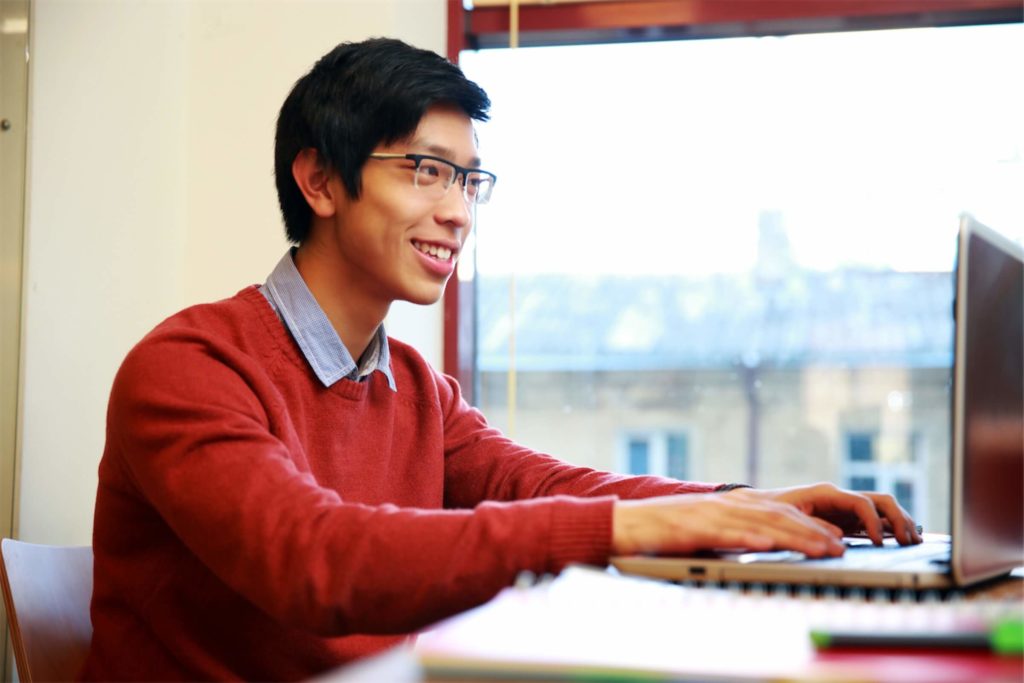 How Does A Bad Credit Score Affect You?
A bad credit score can affect your future borrowings. The lower your credit score is, the less you can borrow for loans—be it personal loans, business loans, or education loans.
You may even face trouble getting a credit card.
It can affect your HDB loan application too. If you're not a full-time employee with regular CPF contributions, this will be even more important, since HDB will look at your credit score to ensure that you can pay back your loan.
Sometimes, prospective employers will also ask to see your credit score, especially in the finance industry. 
A healthy credit score signals that you are responsible for money.
To prevent facing such challenges in the future when you want to take out a loan (be it from banks, licensed moneylenders, or HDB) or apply for a new credit card, you should start improving your credit score.
How To Improve Credit Scores in Singapore?
Even if you have a bad credit score now, don't worry! The Credit Bureau Singapore will record promptness of payment over 12 months. 
That means that you can "erase" a bad credit history if you repay your borrowings on time for a year. 
Unsure on how to clear your bad credit history in Singapore? Here are 5 ways to improve your credit score over time.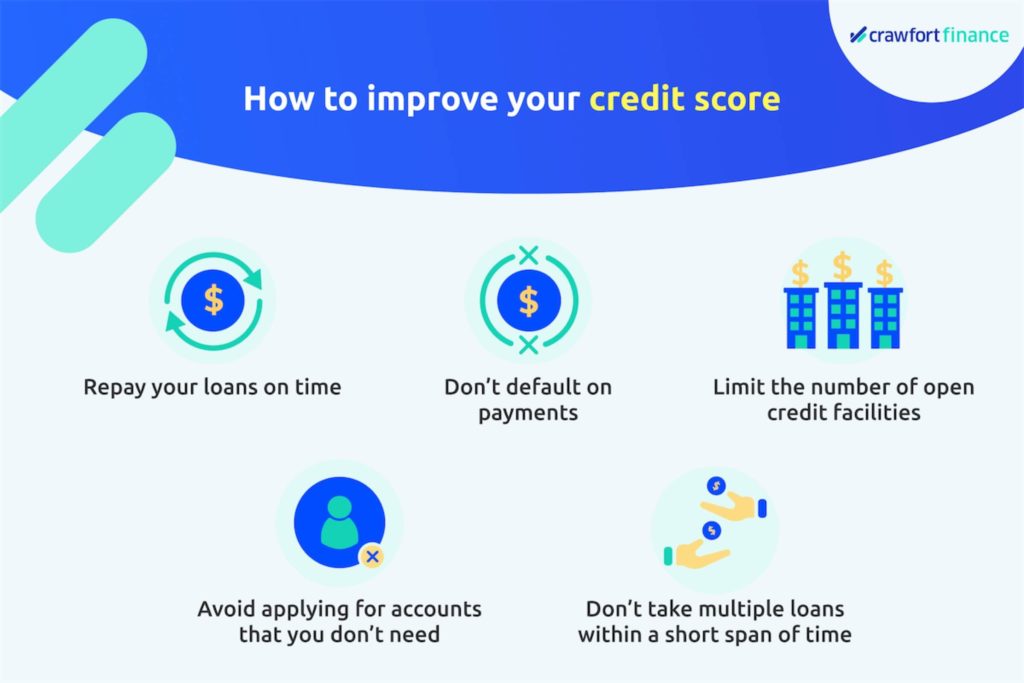 1. Repay Loans On Time
Do it before you receive a letter reminding you of late payment.
Your credit score would have dropped by the time you receive a second warning letter. Even if the bank waives late payment fees, your credit score would still have taken a hit.
For credit cards, if you can't repay everything at one go, pay off the minimum first before the billing cycle ends.
But it's generally still better to pay off your credit card bills fully every month to save on interest repayments.
Sometimes, you might find that you're not able to pay back your mortgages or personal loans on time. Emergencies may crop up that might have used up your funds. 
If you think you're going to miss payments, inform your lender early. You can also ask to speak to a credit counsellor. The bank or licensed moneylender will provide an alternative repayment scheme through debt restructuring as well. 
While this will still affect your credit rating, it'll do less damage than late repayments (or no repayments at all)—especially if the late repayments happen frequently.
2. Never Default On Payments
Do not default on a loan! This will appear on your credit report indefinitely. 
It's arguably the most damaging action you can do to your credit score. Even one default can be enough to prevent you from getting a credit card, personal loan, or home loan.
Choose to restructure your debt and seek credit counselling if you cannot meet the repayment requirement. That's way better than defaulting on a loan.
If you default on a payment but actually have the money to repay the loan, you can get into legal trouble.
3. Limit the Number Of Open Credit Facilities
Having a lot of open credit facilities is bound to confuse you. With so many different billing cycles, you might miss out on payments by accident.
Try to keep your credit facilities to no more than 4 or 5. It's also a good practice to close off credit cards that are no longer in use to save on the annual fee.
For personal lines of credit, 1 is usually enough. If you find a credit line with a lower interest rate, switch to the cheaper one and remember to close your old one! 
4. Avoid Applying For Unnecessary Accounts
If you have too many credit accounts, it becomes hard to keep track of your borrowings. 
Avoid applying for unnecessary accounts to remove excess liability, so that you can manage your finances better.  
Maintaining your credit score will be easier this way too!
5. Avoid Taking Multiple Loans Within A Short Time Frame
Taking on multiple loans at once signals that you're in financial difficulty.
To avoid being labelled as "credit hungry", avoid having multiple loans within a short time frame. Instead, spread out your applications. If you really need to, wait for a month between your credit card application, and you're good to go.
This will both increase your chances of loan approval and prevent your credit score from dropping.
You can also use online loan comparison tools to find the offers with the lowest interest rate. This will help prevent you from applying for too many loans at once. 
Applying for a personal loan soon? Be sure to consider these 4 things before applying for one. 
Here's a summary of some dos and don'ts you should keep in mind:
| | |
| --- | --- |
| DOs | DON'Ts |
| Pay on time | Make late payments |
| Make full payments | Miss the billing cycle |
| Inform the banks if you can't pay on time | Default on payments |
| Close off unused credit cards to maintain less than 5 open credit facilities | Have more than 5 credit cards |
| Wait for a month between each loan/credit card application | Apply for too many loans/credit cards at once |
| Restructure and close unnecessary accounts | Apply for unnecessary accounts |
Need some emergency cash but have a bad credit score? Consider approaching licensed moneylenders, which are usually less stringent when approving loan applications. 
Licensed moneylenders such as Crawfort are more likely to give you a loan even if you have a bad credit score. This is because when they evaluate loan applications, they look more into income and outstanding loans, among other criteria. 
If you're also thinking of getting a fast cash loan, be sure to check out our ultimate guide on taking the best personal loan in Singapore.
Find out more here and apply for a loan with Crawfort today!