15 September 2023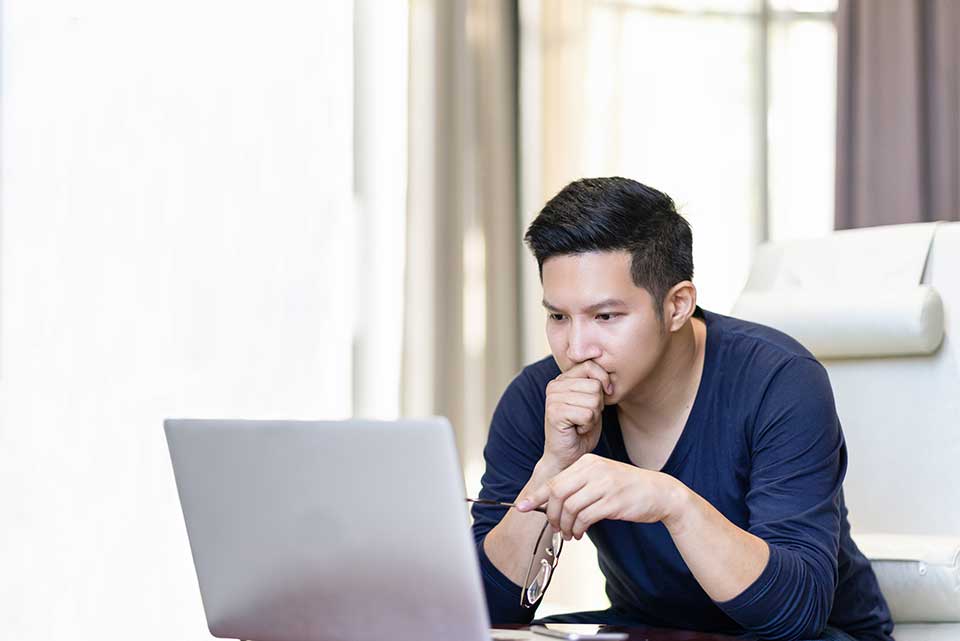 As of 14 October, the police warned the public about the return of loan scams involving fake emails from banks and government agencies in Singapore.  Between 1 September and 4 October 2021, there were 17 victims losing a total of over $130,000.
While the Police have suggested ways to help combat scams, it is important to stay vigilant and beware of scammers who may approach you with attractive loan offers.
Below is a guide on how to protect yourself against loan scams.
What Are Personal Loan Scams In Singapore?
In most cases, loan scammers will impersonate licensed lenders or banks to email, call or text you with an attractive loan offer.
The catch, in this case, is that they will typically request an administrative fee upfront. The reason provided for requesting an upfront fee will usually be that it's a requirement under certain regulations.
Unfortunately, victims often realised that they have been scammed only when they fail to receive the loan.
Some scammers even go to the extreme measures of threatening and extorting innocent individuals.
A potential scammer may also double or triple your interest rates. Alternatively, they may double your loan sum within a few days.
Signs Of Personal Loan Scams In Singapore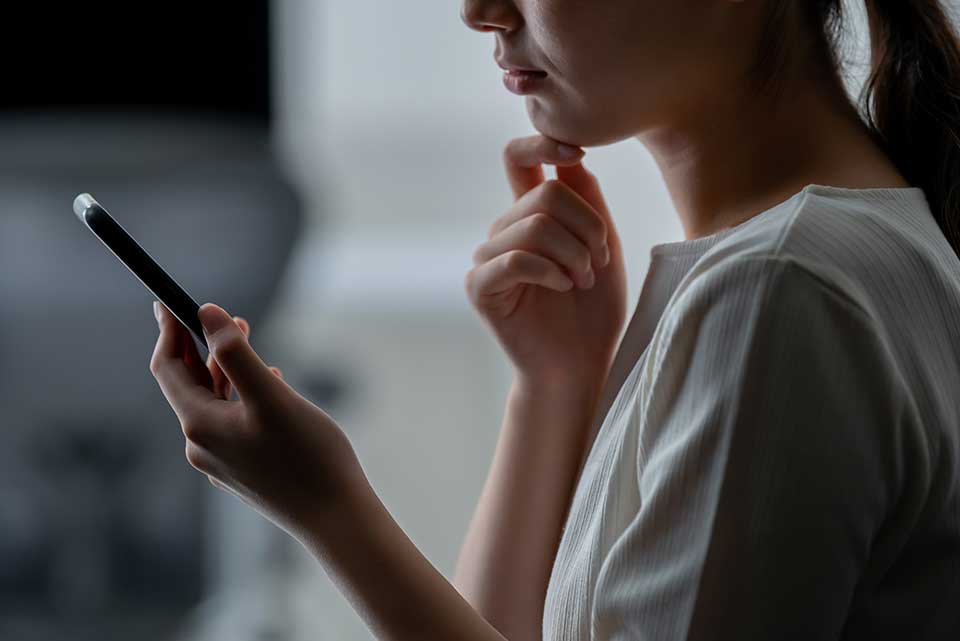 Here are some telltale signs that you have been approached by a loan scammer:
They send you unsolicited direct text/email messages
They request deposits prior to approving your loan
They ask you for your passwords
They request to withhold your identification card as a security collateral
They do not provide you with a loan contract
They advertise on platforms apart from their official office/outlet premise, websites, or consumer/ business directories. Some of the scam sites are pretty decent and professional looking so you need to be extra cautious
They lack a registered address
The offer expires soon which needs you to 'act now'
They guarantee approval
The loan offer is incomplete or unlawful
The lender is not licensed by the authorities
They do not conduct credit checks before approving your loan
If you are able to spot these signs early, you will be able to avoid being a scam victim.
Loan Scams In Singapore: Tips On How To Protect Yourself
Here are some tips to protect yourself from becoming a scam victim of loan scams in Singapore:
1. Ignore Such Advertisements And Messages
One of the most common mistakes made by a potential victim was to express interest in a loan offer made by a scammer.  Once they sense your interest, they will do everything possible to convince you to accept their offer.
In this case, you will either be bombarded by a persistent nagging scammer or they may succeed in convincing you to part with your money (in the form of a deposit).
What you should do when you receive a presumable scam message is to block that number. You can also report it as spam on ScamShield or an alternative third-party app like Truecaller.
Likewise, if you receive an email that you think is from a scammer, ignore or delete that immediately.
2. Do A Background Check
It is always advisable to conduct a check on the lender you are engaging with. Do they have a physical address?  The lack of an office or physical address is a red flag for a potential loan scammer.
You can also go through the updated list of licensed moneylenders in Singapore compiled by the Ministry of Law to verify if the lender is a licensed moneylender.
You should also check through the Ministry of Law's list of licensed moneylenders in Singapore to validate your lender's website and contact details.
3. Keep Your Information Private
Some of these loan scammers will go ahead and ask for your personal details such as bank account information, SingPass log-in details, or NRIC.
By providing these, you expose your data to auctioning, blackmail, and potentially being used for criminal activity without your knowledge.
Avoid sharing such information with any lender, especially if they are unverified.
4. Do Not Send Any Money
A common approach used by scammers is to send their victims highly attractive loan offers and ask them to transfer money as deposits before approving their loan.
Unfortunately in most cases, victims will send across the money without much thought, hoping to get more back.
Once you send the money, these scammers will block you. And they will completely ignore your attempts to recover your money.
If the lenders you are dealing with are asking for money to guarantee loan approval, immediately ignore their efforts, and report them to authorities.
5. Watch Out for Exorbitant or Too-Good-To-Be-True Interest Rates
A loan scammer may try to attract you with very low-interest rates when offering a loan.
In some other cases, the reverse is true.  They offer loans with interest rates above the standard rates.
Regardless, if the interest rates are not as expected, that could be your first sign of a potential loan scam. Please do not continue to engage with them.
6. Report The Scammers To The Police
The best way to protect yourself and others against scammers is to report them to the relevant authorities.
If you have any information regarding loan scams or if you suspect that the person or entity that you are dealing with is a scammer, report them to the police immediately via the hotline: 1800 255 0000.
Prevention is always better. Be vigilant, you can avoid losing money or giving out information that may be used against you.
Before you agree to the terms offered by a lender, ensure that you are dealing with a licensed moneylender.
How To Identify A Licensed Moneylender In Singapore
The Ministry of Law has made it easy for everyone to be able to identify a licensed moneylender and avoid personal loan scams.
Apart from going thru the compiled list of licensed moneylenders in Singapore, below are some practical ways that you can use to determine if you are dealing with a licensed moneylender.
Professionalism And Approach
Most unlicensed moneylenders lack proper communication and interaction skills. As such, some of them may use abusive language or act in a threatening manner.
Licensed moneylenders care about their reputation, meaning they serve their clients with absolute professionalism.
No Due Diligence
Any licensed moneylender in their right mind wants to ensure they are giving a loan to someone with the ability to repay them promptly.
As such, they exercise extra caution by asking borrowers to physically present themselves to help with the loan approval process.
In addition, a licensed moneylender will usually request additional information e.g. income proofs to aid them in credit assessment. Beware of loan scammers who approve (and willing to disburse) loans over the phone without checking your credit standing.
Form Of Advertisement
In Singapore, licensed moneylenders have very few options when it comes to advertising their services.
They can only advertise their moneylending business via the following media:
Business or consumer directories in print or online media;
their websites; and
Advertisements placed within their premises.
Therefore, if you receive or notice any other form of advertisement with loan offers, for example, unsolicited SMS or WhatsApp message, flyers, social media, or any unlicensed form, that is a potential scammer.
Skips Due Process
Licensed moneylenders in Singapore need to observe strict protocols and processes when it comes to issuing loans to their customers.
Besides asking for copies of necessary documents like a payslip, a licensed money lender is required to explain all the personal loan terms and conditions and ensure the customers understand them.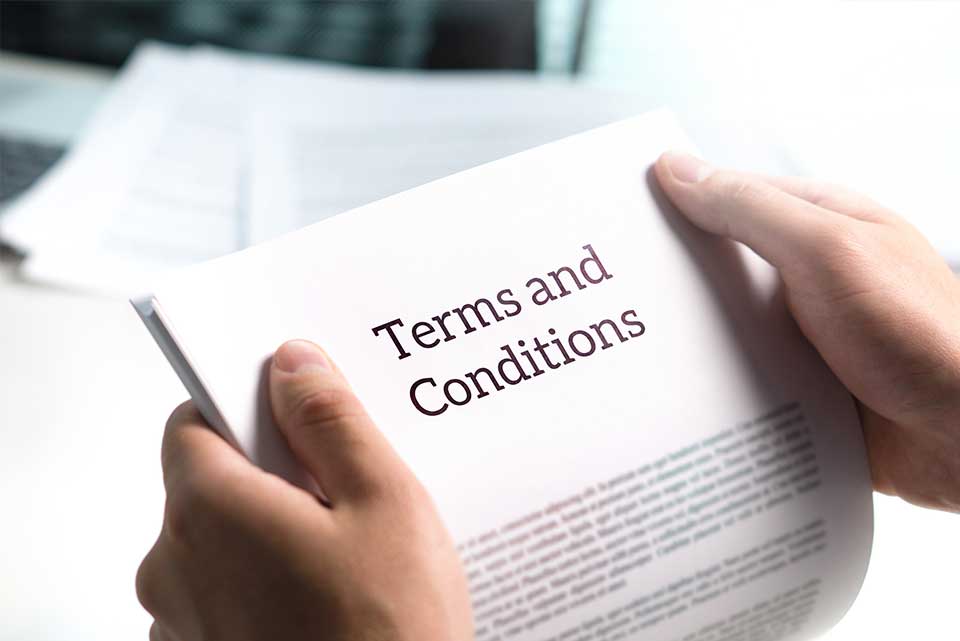 Additionally, they are required to give you a copy of a complete and signed contract before granting you the loan.
Hence, if your prospective lender does none of the above, then there is a high chance that you are dealing with a scammer or unlicensed lender.
Asks and retains personal information.
A licensed moneylender will not ask for your SingPass login details.
Likewise, they will also not forcefully retain your personal identity card.
If this happens, you are at will to report the lender as an unlicensed moneylender.
Bottom Line
Loan scams are on the rise. Unfortunately, more and more people are falling for these scams daily due to negligence or ignorance.
It is important to take precautionary measures to protect yourself and your money from scammers.  The first step to protecting yourself from personal loan scams is watching out for signs of potential loan scams. Most unlicensed moneylenders use unscrupulous and unregulated means to lure people to their traps.
Licensed moneylenders are only allowed to charge a maximum of 4% interest rate, regardless of loan size and income level.  In addition, licensed moneylenders are not allowed to make unsolicited calls to their clients.
Licensed moneylenders are also required to approve loans face to face, and not remotely. More importantly, they will not forcefully withhold our personal identity information, such as your driver's license, NRIC, and/or SingPass login details.
When in doubt, always check the Ministry of Law's website to confirm that you are indeed dealing with a licensed moneylender. Most importantly, ensure you report an attempted or ongoing loan scam to the police as soon as reasonably possible.