19 June 2020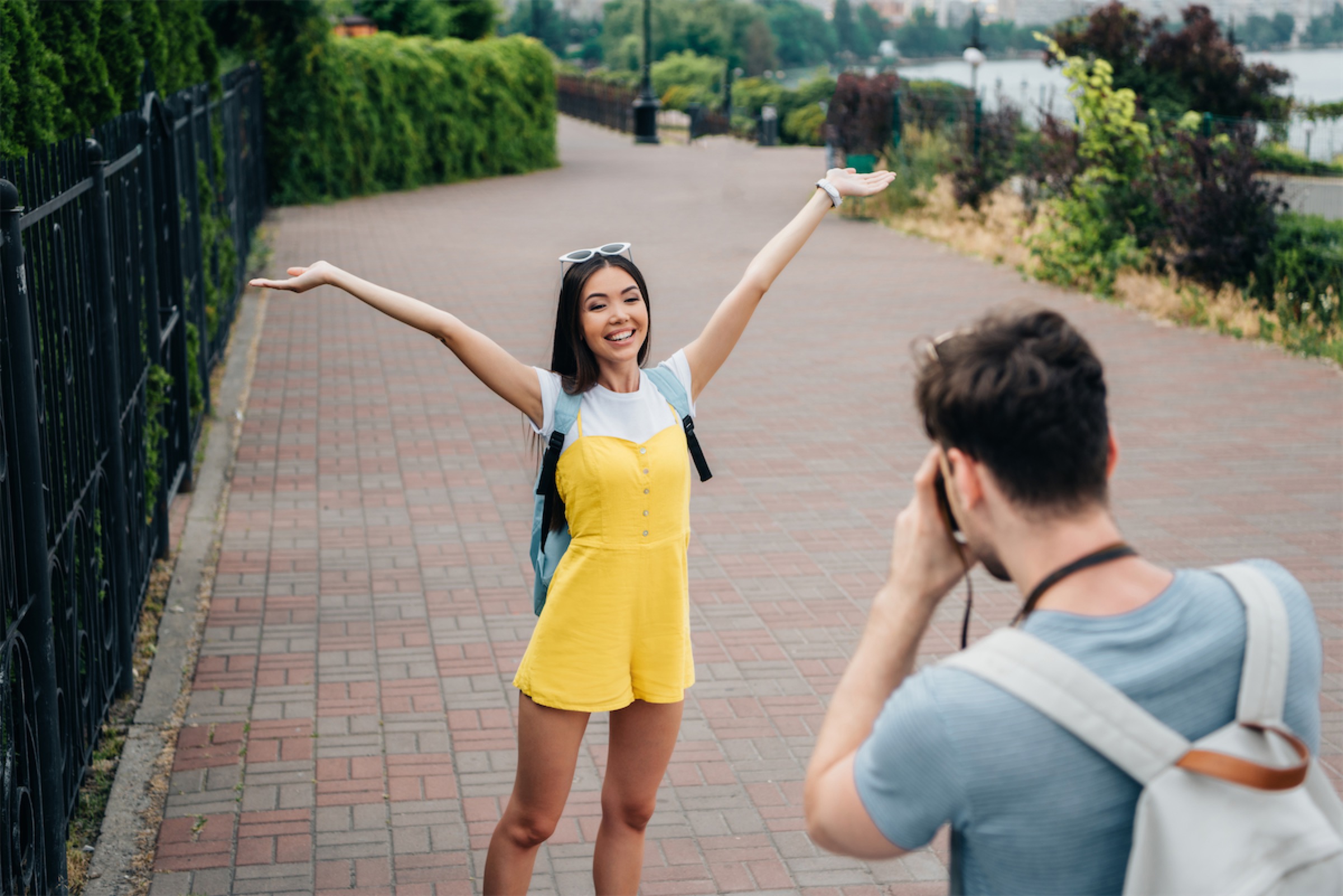 Have you been toying with the idea of taking a good break for a while? And when we mean a break, we mean a good, quality break that's going to give you a good reset. Maybe it's been something on your mind for a while now but you haven't gotten around to it because it's simply too costly. 
Besides painstakingly saving up for your holiday, is there any other way you can experience your dream vacation as soon as possible? 
Yes, it's definitely possible with a personal loan in Singapore.
Personal loans are unsecured loans used for a range of purposes such as weddings, medical expenses, and vacations. 
Some are comfortable taking a personal loan to fund their wedding as it's a once in a lifetime event. But that doesn't have to be the only justifiable reason for you to take a personal loan in Singapore. 
In fact, taking a personal loan is a decent way to finance your vacation if you don't have enough savings. 
Want to know if you're eligible to take a personal loan in Singapore? Find out here.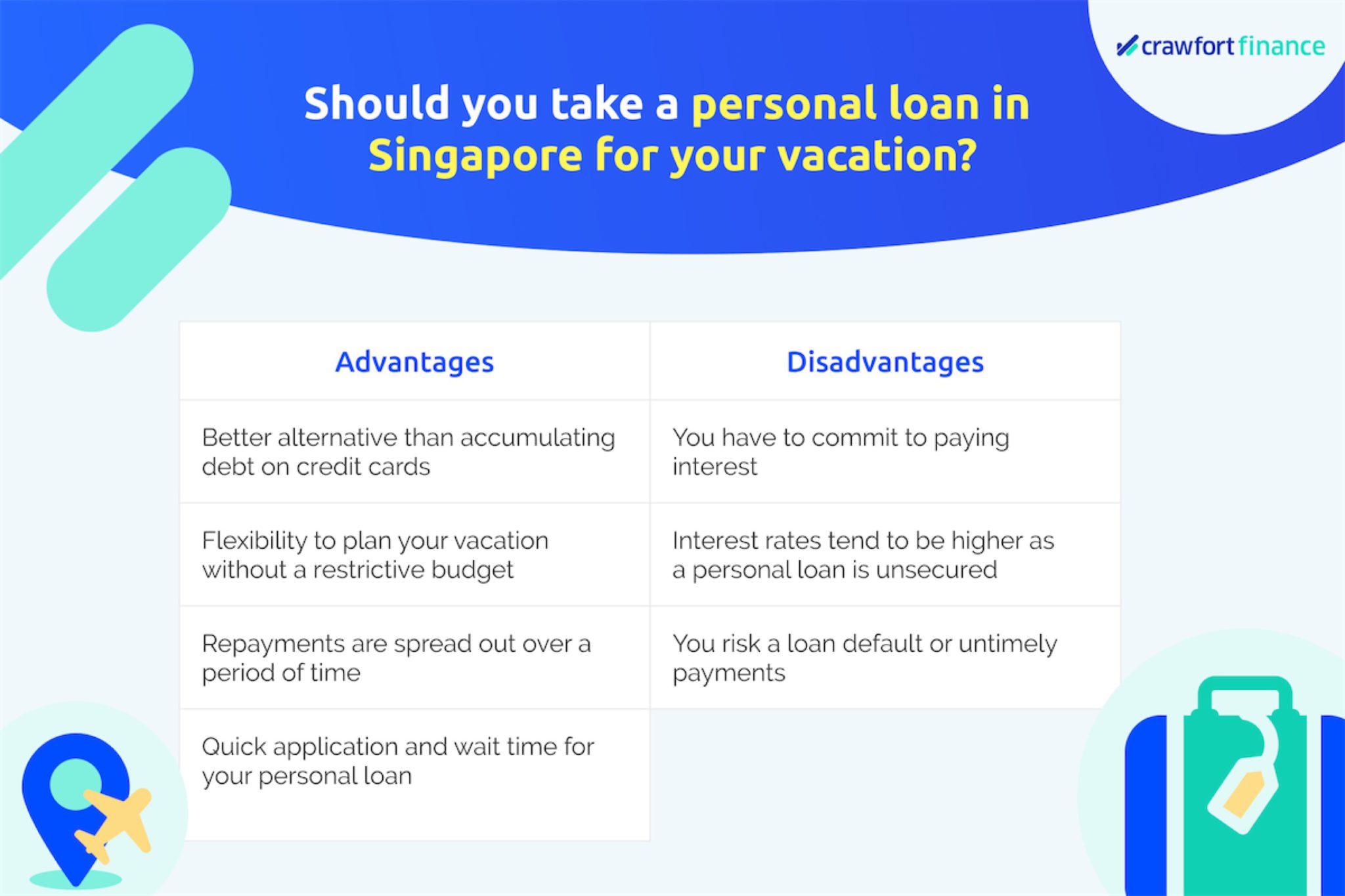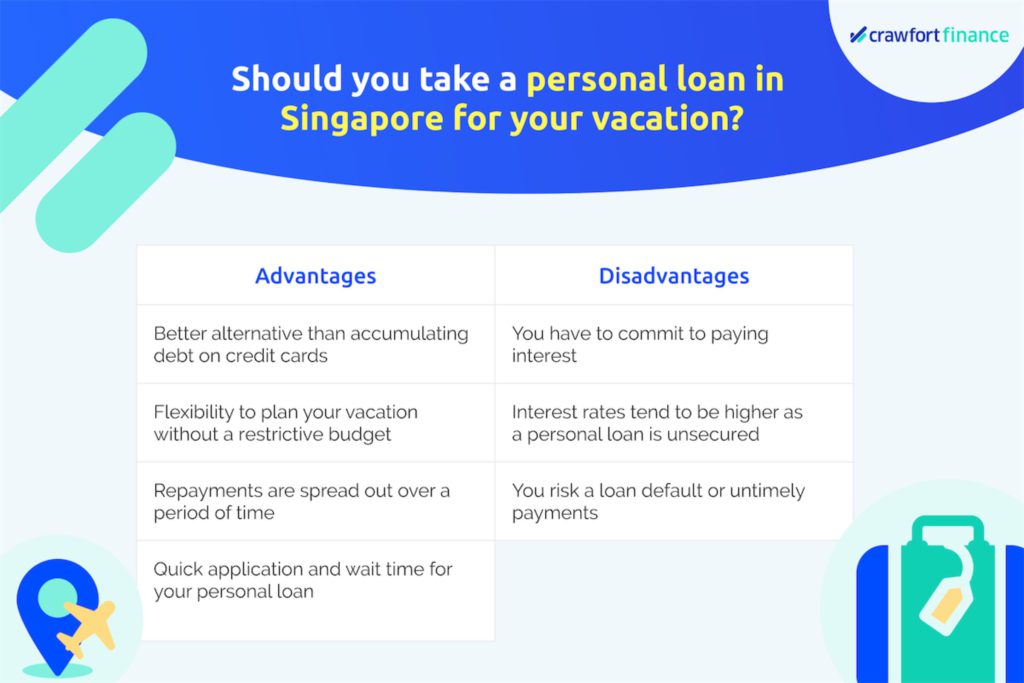 Benefits Of Taking A Personal Loan In Singapore For A Vacation
Here are some of the main perks of taking a personal loan in Singapore for that holiday you've been thinking about.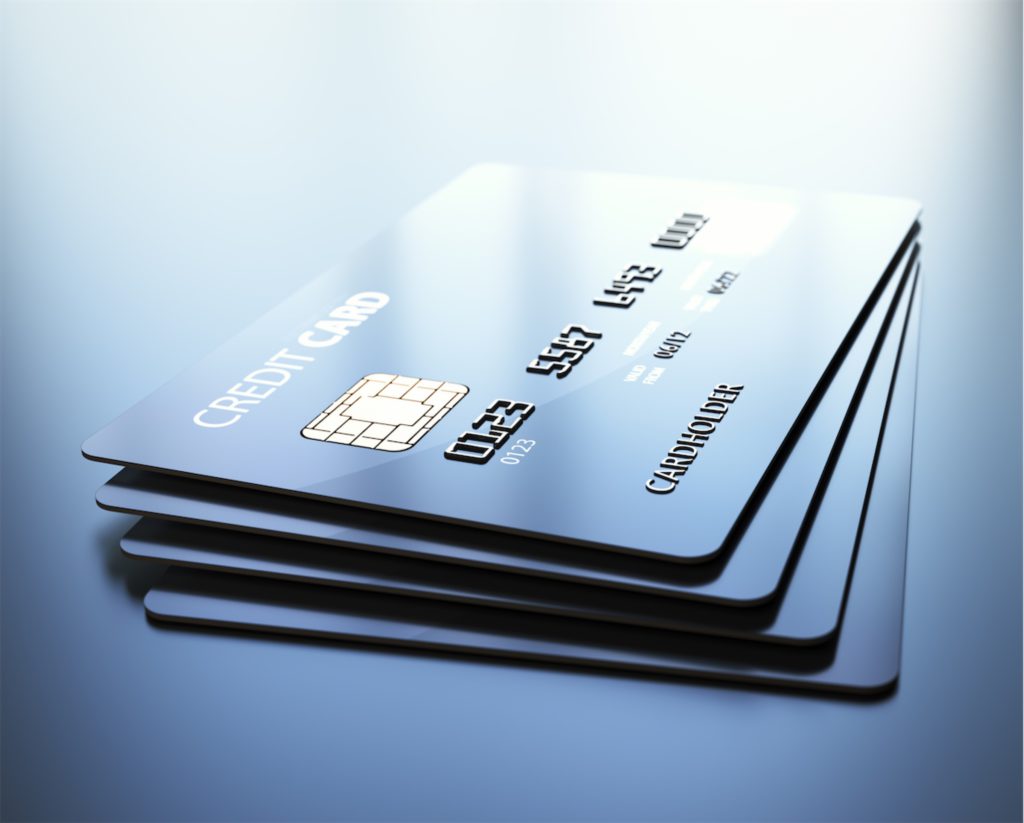 1. A Better Alternative To Credit Cards 
Taking a personal loan for a vacation might not be the first option you think of. Most of us would immediately think of spending with our credit cards to earn miles or rewards. 
But if you weigh out your options, taking a personal loan could make much more sense and it could even be a better alternative. Here's why.
When you accumulate debt with credit cards, it's easy to overspend. It's also difficult to keep track of your expenses when you simply swipe away as there are many hidden costs and transaction fees that you may not notice.
With a personal loan, you won't really need to worry about overspending. Taking out a personal loan forces you to stick to a fixed spending amount, which means sticking to your budget. 
Additionally, predictable regular repayments make it much easier to keep track of your finances. 
2. More Flexibility For Your Vacation
By taking a personal loan in Singapore for your holiday, you'll be able to enjoy more financial breathing space. 
Imagine going all the way to your dream destination, only to scrimp and save on attractions and food half the time — all that could ruin your holiday experience. 
Loans can be paid back easily if you plan your finances well. On the other hand, experiences cannot be replicated. Having access to more funds will definitely help you relax a little more during your vacation. 
You'll have more breathing space and flexibility and won't need to limit your planning to a restrictive budget. 
You can visit attractions that truly interest you instead of opting for tour packages or stays that are uncomfortable and unenjoyable. 
Looking for ways to make the most out of your vacation? Check out our travelling tips!
3. Repayments Are Over A Period Of Time 
What's great about personal loans is that you can repay your debt over a period of time after your trip. This means you won't need to bear the full financial burden immediately. 
With bite-sized instalments, repayments will feel less of a burden — you won't find your bank account drained of funds within a short period of time.
When you're taking a personal loan in Singapore, you can discuss with a licensed money lender about the sum you need and the tenure period. Repayment and monthly instalments can be discussed to suit your financial needs. 
4. Short Wait Time And Quick Application
Getting a personal loan in Singapore doesn't have to be a hassle. There's no need to wait for weeks before you can get an approval. These days, you don't need to spend months and months — or even years — saving up for a good holiday. 
In fact, you can get approval just within 8 minutes with Crawfort. — there's no need to worry about whether you have your funds in time for your vacation. 
Disadvantages Of Taking A Personal Loan In Singapore For Your Vacation
That said, it's still important to have a balanced view when you're taking a personal loan in Singapore. Before you dive right in, you'll still need to be mindful of the financial responsibility you're bearing.
When you take a personal loan for your vacation, you have to remember that taking a loan means adding another item to your list of financial responsibilities.
No matter how flexible repayment plans are, loans still need to be repaid. You will need to bear the cost of interest rates, similar to accumulating debt with your credit cards.
Need help in clearing your credit card debts? Here's how a personal loan can help. 
Additionally, since personal loans are unsecured loans, interest rates also tend to be higher. Lenders take a higher risk when they lend out unsecured loans to individuals because there's always a chance of a default.
If you're a good steward of your finances, making timely repayments shouldn't be a problem. However, if you find keeping track of your finances challenging, you might have a higher risk of facing a loan default or making untimely payments. 
This can greatly hurt your credit score and affect future loans you might need to take for more important matters. You don't want to be caught in a situation where you can't get a loan to pay for a new home or your medical bills just because you defaulted on a loan for your vacation previously.
What To Keep In Mind When Taking A Personal Loan In Singapore For Your Vacation
| | |
| --- | --- |
| Key things to note  | Why? |
| Ensure you have stable income | Raises your chances of a successful application, and reduces your risk of defaulting.   |
| Check that you have enough in your emergency fund | To protect yourself during unforeseen circumstances like loss of income due to retrenchment. |
| Make sure you have minimal debt | Increases your chances of a successful application, and to keep your financial obligations manageable. |
If you want to take a personal loan for your vacation, there are a few things you need to take note. 
1.  Have A Stable Job And Have Enough Income To Cover Your Repayments 
It's important to show that you're financially capable of repaying the loans you've borrowed, as it signals to lenders that you have a low chance of defaulting. 
There can be many unpredictable circumstances you'll face especially in times of recession.
In the event that you lose your job or a portion of your income in the middle of your repayments, you can still pay back the amount you owe if you have sufficient emergency funds. 
Having low savings in your account puts you in a risky position.
3. Have Minimal Existing Debt 
You can still take on another loan if you still have some debt to repay. However, the lower your existing debt is, the higher your chances of getting your loan application approved. 
Banks and financial institutions want to lend their funds to those who are capable of repaying their debts. If you are in the midst of repaying a large sum of debt, it would give the impression that you may not be able to repay your new loan in a timely manner. 
Before you fill in a loan application, be sure that you've settled most of your existing debt first. 
Looking for ways to restructure your debt? Learn more about it here. 
While taking a personal loan in Singapore to fund your vacation might be a feasible idea, it's not a decision you want to make carelessly. 
Make sure you weigh out your options and examine your financial situation before taking a loan. You want your vacation to be an enjoyable and memorable experience — not one that ruins your finances. 
Think taking a personal loan is the best option for you to fund for your vacation? To learn more, reach out to our experienced professionals.