23 October 2020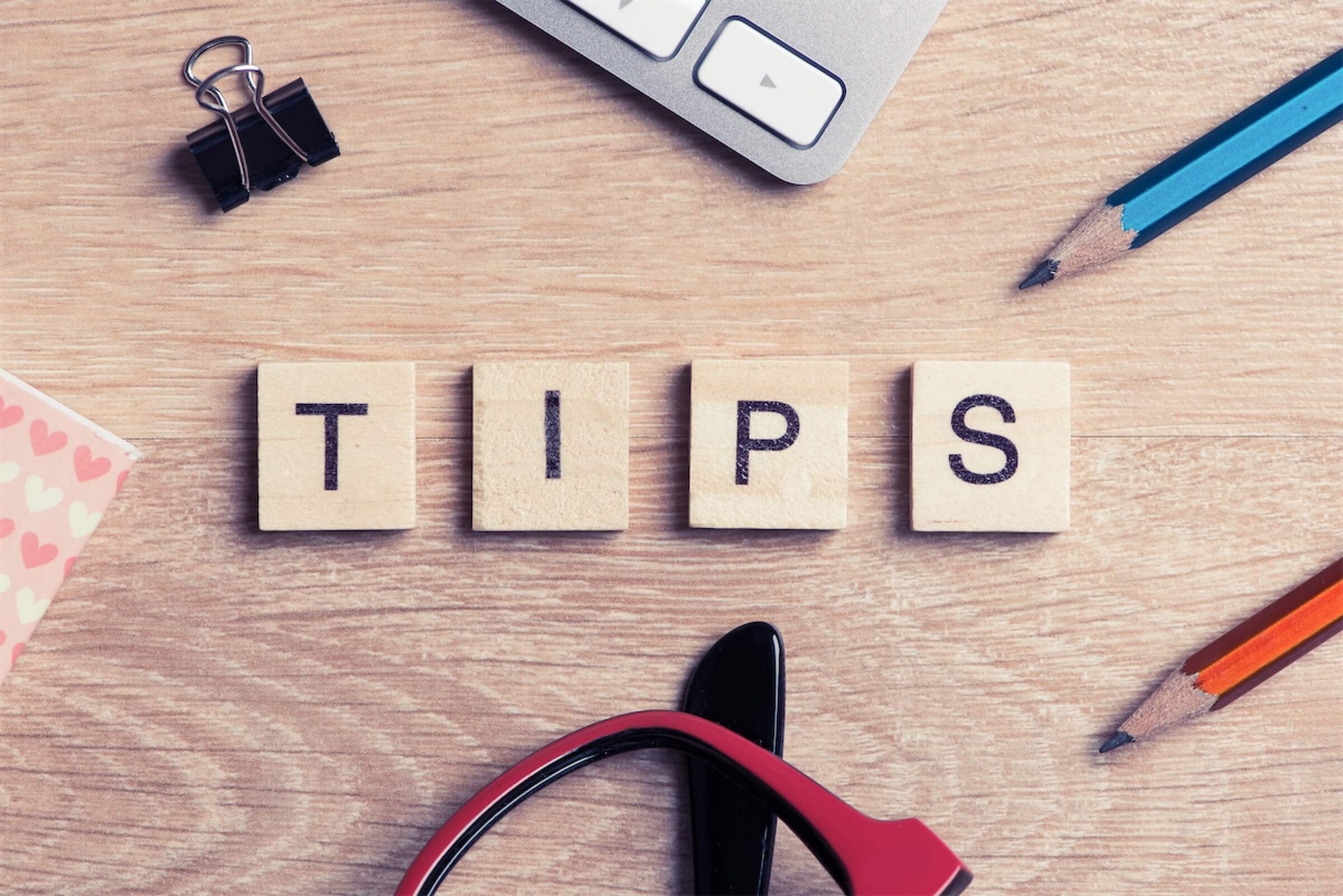 You might be looking for a personal loan to help you cover some financial needs. But with the overwhelming amount of loan products and choices out there, how do you find the best personal loan in Singapore? 
Financial institutions in Singapore offer loan discounts and promotions periodically; it's important that you learn how to compare these options. Otherwise, you may be selling yourself short.
In this comprehensive guide, we have compiled the best and most useful tips to get the best personal loans in Singapore. With our information, you can secure the best personal loan interest rates and the loan tenures that are suitable for you.
Tips On How You Can Get The Best Personal Loan In Singapore For Your Needs
1. Consider If You Need A Long-Term Or Short-Term Loan
The internet is full of tips and advice on how to get the best personal loan. Things like comparing different interest rates, improving your credit score, or finding a credit union are all valid factors.
But before you start doing any of that, the first thing you should consider is whether you need a long-term loan or a short-term loan. 
Long-term Loans And Their Benefits
Long-term loans are suitable for borrowers looking to make a big-ticket purchase, such as buying a car, your dream home, or even funding your child's education. Here are some of the benefits of long-term loans.
Long-term loans give you access to a more significant sum of money


Long-term loans can help to finance important life commitments. The money needed for these commitments are more extensive, and in the long run, it's more worth it to take a long-term loan compared to using alternative methods like credit cards.



Long-term loans can reduce your EMI


Equated Monthly Instalment (EMI)

is the sum you'll have to pay each month for your loans. A long-term loan has a longer tenure, which means you can split it across more months to get a more manageable EMI.

However, don't be tempted to spread your loan across too many years. Use an EMI calculator to figure out the shortest tenure you can cope with. That way, you won't end up paying too much in interest.
Long-term loans can improve your credit score
Another benefit of taking long-term loans is that it can help to improve your credit score.Your credit score reflects your financial activities in the past years. By repaying your long-term loan over the lengthy tenure promptly, you show diligence and financial discipline.It shows banks and licensed moneylenders that you're a reliable individual who can make punctual repayments. This increases your credibility and the chances of loan approvals in the future.
Learn more about how you can improve your credit score here.
Short-term Loans And Their Benefits 
Short-term loans are best if you need a smaller sum of money quickly for urgent financial needs. Here are some of the benefits of short-term loans.
Short-term loans are fast and require little to no collateral


Short-term personal loans are considered unsecured loans and do not require any collateral from borrowers. To take up a short-term loan, you don't have to put up any asset like your house or car as collateral.

Short-term loans are also usually processed and approved faster due to their smaller loan amounts. They can help in situations where you urgently need the money and don't have the luxury of time, for example, in medical emergencies or when your credit card bills are due.
Short-term loans have faster cash disbursementApproving a long-term loan can take anywhere from several days to a week, as financial institutions have to analyse all your documentation carefully. This is especially so with banks, who are more stringent in checking your credit score and financial standing.Conversely, short-term loans offered by licensed moneylenders can be processed and approved in less than an hour. Licensed money lenders like Crawfort even have an online loan portal that can process your application in under 8 minutes. This means that you can get your cash loan within the same day of application.
2. Always Use A Personal Loan Calculator 
Secondly, you should shop around for the best offers before taking up a loan. While it can be tedious to compare tenures, amounts, interests, fees, and terms, it's a crucial step in finding the right loan for you. 
Luckily, there's an array of personal loan calculators on the internet to help you evaluate everything. Personal loan calculators do the math so that you can compare different loans in the market quickly.
Here are the main benefits:
You can figure out possible interest rates

You can gauge the best loan tenure based on your financial standing

It tells you if you're eligible for a particular loan so that you don't have to apply for loans you don't qualify for.

It tells you how to reduce your expenses and loan tenure so that you can improve your money management.
3. Know Where Your Credit Standing Is
Next, you need to know where your credit standing is. Your credit score reflects your financial history. The Credit Bureau Singapore (CBS) pools all the information regarding your past credit transactions to evaluate your creditworthiness.
You can buy your credit report, chargeable at $6.42, to understand more about your credit score. A credit score is a number between 1,000 to 2,000. The higher the number, the more trustworthy you are to financial institutions. This means you'll have a higher chance of getting your loan approved and get better terms.
For instance, a score between 1,911 and 2,000 means that your probability of defaulting a loan is low, while credit scores between 1,000 to 1,723 indicates a higher risk of you defaulting on your loan.
Here are CBS' credit score tiers:

Score range

Risk grade
Probability of default
Min
Max

1911-2000

AA

0.00%

0.27%

1844-1910

BB

0.27%

0.67%

1825-1843

CC

0.67%

0.88%

1813-1824

DD

0.88%

1.03%

1782-1812

EE

1.03%

1.58%

1755-1781

FF

1.58%

2.28%

1724-1754

GG

2.28%

3.46%

1000-1723

HH

3.46%

100%
Note that the following factors will influence your credit score:
The amount of credit you use

Recent credit

Late payments

Established credit history

The number of accounts

Any third-party enquiries about you
Here are some reasons why you may have a low credit score. 
Keeping a good credit score indicates that you have less risk of defaulting on your loan. As such, you can get:
A bigger loan

More affordable rates and instalments

Faster approvals

Waived credit card renewal fees
But What Should You Do If Your Credit Score Is Low?
After learning how to read your credit score, you should be able to have a better grasp of your credit standing. The next question would be, what happens if you fall in the risky range? 
Well, your loan application will likely be rejected by banks. 
Banks have strict and rigid requirements when it comes to approving personal loans. If you have a credit score that's less than desirable, chances are you won't be able to get the loan from them. You could try to improve your credit scores before reapplying, but that will take some time.
Learn how to improve your credit score here. 
Another method is to apply for a personal loan with a licensed money lender.
Unlike banks, licensed moneylenders give less weight to your credit score. Rather, they focus more on your credit history and income statements. Some licensed money lenders put more value on your proof of income, while others use psychometric models to gauge your financial behaviour and trustworthiness.
It's important to note that licensed moneylenders are different from loan sharks. Licensed moneylenders have legitimate licenses to operate, and they abide by the rules set by the Ministry of Law. 
If you're planning to get a loan from a licensed moneylender because your credit score is less than favourable, make sure that the lender is legal. Getting into trouble with loan sharks will bring dire consequences! 
Read more about the differences between licensed money lenders and unlicensed money lenders here.
3. Be Wary Of Illegal Lenders
Next, you should look out for and stay away from illegal lenders. Illegal lenders, or loan sharks, use bad practices and harassment methods to intimidate and extort more money from you. Their aggressive behaviour may make it difficult for borrowers to seek help from the right authorities, so before taking up a loan, make sure you're doing business with a legitimate lender.
Here are a few pointers you can take to figure out if the company you're dealing with is an illegal money lender:
Illegal money lenders are not listed under the List of Registered MoneyLenders in Singapore


Before you proceed to enquire about your loan,

take a look at the list of licensed money lenders registered by the Ministry of Law here.

The licensed money lenders allowed to operate in Singapore are listed within and have a registered place of business. Legitimate lenders will also conduct face-to-face verification in the loan process before disbursing your loan.

On the other hand, illegal money lenders may have an office address, but more often than not, they will not conduct a face-to-face meeting with you. Instead, they will approve your loan application through email, SMS, or a phone call without any documentation or verification.If you're dealing with someone that says they can approve your loan immediately, and you don't have to submit any application or document, they're most likely an illegal money lender.
Illegal money lenders may ask to keep your NRIC until you repay your loan
This is a red flag you should look out for. No licensed money lender or business has the right to withhold your NRIC.
Illegal money lenders offer loans to you via SMS or WhatsApp


Licensed money lenders are only allowed to advertise in business or consumer directories, their own website, or ads placed within or on the exterior of their business premise. Any other advertising channel is not permitted.





If you ever find yourself opening an SMS, WhatsApp message, or email offering quick personal loans, these are sent by illegal money lenders. Licensed moneylenders don't use these aggressive advertising tactics.

Illegal money lenders avoid contracts
Another way to know if the person you're dealing with is an illegal money lender or a licensed one is the loan contract.Illegal money lenders will either not offer you a loan contract, or offer you one that's blank or incomplete. They won't go into detail and explain the loan terms to you. Take note that licensed moneylenders are diligent about these formalities. If you're unsure about the terms and conditions of the loan contract, cancel your application immediately and reconsider your options.
We cover more about the things you should know about loan sharks here.
Want to know why you should never borrow from a loan shark in Singapore? Find out more here.
4. Banks Vs Licensed Money Lenders: Understand How Both Work When It Comes To Personal Loans
Keeping your options open is also a good tip to help you get the best personal loan in Singapore. You should weigh the options offered by banks and licensed money lenders. 
To get the best personal loan in Singapore, you should consider these points before approaching either a bank or licensed money lender.
Loan amount
Banks allow you to borrow more money, up to ten times your monthly salary. Conversely, licensed moneylenders like Crawfort offer you up to six times your monthly salary.However, it may be more difficult to get a loan from a bank as they require you to have a steady source of income of at least S$20,000 annually
Eligibility criteria
Banks have more rigid requirements. In contrast, licensed money lenders generally don't focus as much on your credit score, and they may require fewer documents.
Check out other differences between banks and licensed money lenders in Singapore here.
5. Make Multiple Inquiries And Few Applications
The last tip we have is to limit your loan applications. 
Many may have the misconception that applying for as many loans as possible will increase their chances of approval. On the contrary, this tactic will not help. Instead, it damages your credit score. That's why you should only send one loan application at a time, and limit your applications to two per month.
However, you could keep your options open for inquiring on the different loan products in the market. This will not affect your application, credit score, or approval chances. There's no harm asking too much, as you want to make the right and informed decision!
More About Getting The Best Personal Loan In Singapore 
Now that you know the important tips on getting the best personal loan in Singapore, these last few pointers can help answer some questions you may have when taking a loan from a licensed money lender.
What Is The Average Interest Rate On Personal Loans In Singapore?
Interest rates for banks can range between 3.7% to 10.8% per year, depending on your income and loan terms. 
Conversely, the maximum interest rate licensed money lenders can charge is 4% per month.
At Crawfort, we have a nominal interest rate starting from 1.8% per annum.
Where Can You Borrow Money With Bad Credit? 
If you have bad credit, you can get a personal loan from: 
A licensed money lender

Your friends or family

A pawnshop 

A peer-to-peer loan platform
Wondering how else to get a personal loan with bad credit? Read our ultimate guide here.
Where Can You Find The Best Personal Loan Rates In Singapore?
Loan rates depend on factors like income, loan amount, and tenure. That's why you have to compare across providers to find the best one suited for you.
Remember to use a loan calculator to find the best options.
What Documents Do I Need To Borrow From A Moneylender?
Be sure to prepare the following:
Proof of identity (e.g your NRIC)

Proof of income (e.g. your payslip or CPF statements)

Proof of residence (e.g. your bills)
Are There Any Extra Fees?
Banks and licensed money lenders are upfront with all their costs. 
Your loan payments should include your interest rates, monthly repayments, processing fees, and late fees if you're late on your payments.
If you're unfamiliar with a fee being charged in your repayments, seek clarification. 
Why Are My Applications Rejected?
A financial institution can reject your application for a number of reasons. For instance, you may have a low credit score, or you may be in too much debt.
Find out more about why your loan application was rejected here.
Getting a reliable personal loan in Singapore is easy if you follow our tips above. With Crawfort, you can get a personal loan processed and approved within 8 minutes.
Ready to apply for a personal loan? Apply with Crawfort today.