22 September 2023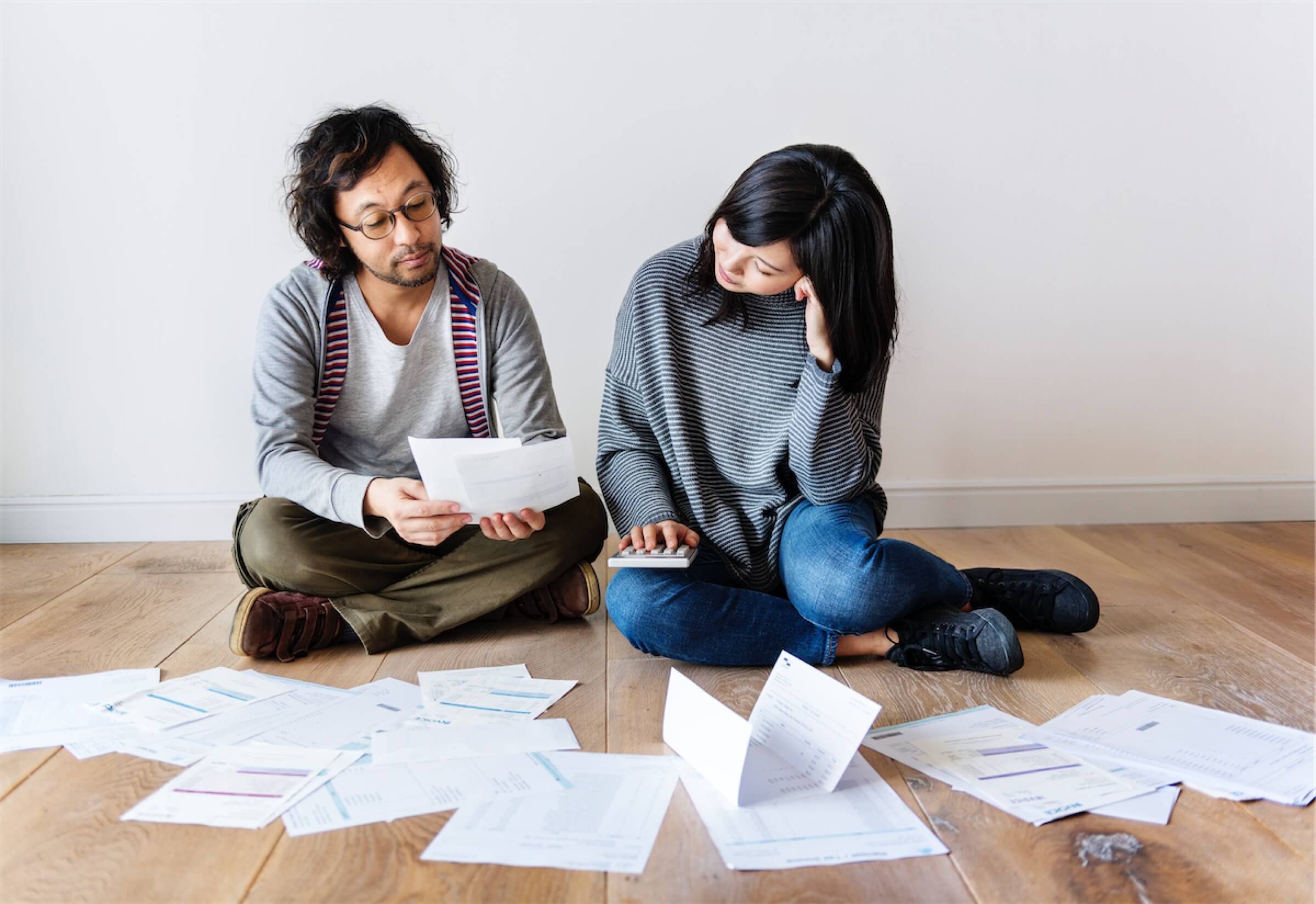 Have you ever found yourself struggling in debt, with no one to turn to, and all hope seems lost? In those situations, where can you get help? Well, there's an answer for that: credit counselling.
It's alright if you don't really know what it is. Not many Singaporeans are familiar with the concept of credit counselling. 
Even if you're buried neck-deep in debt and your future seems bleak, don't give up. There's still a chance for you to become debt-free over time. One way to do that is to go for credit counselling to learn about managing your debt better.  
What Is Credit Counselling?
Credit counselling provides financial guidance and debt management or debt repayment support to people who are in debt. This is done through educating, counselling, and facilitating debt repayment, allowing you to repay your debt in a more manageable way. 
In Singapore, credit counselling is offered by Credit Counselling Singapore (CCS), a local non-governmental organisation. They offer a wide range of services related to financial management and financial literacy, including credit counselling. 
Credit counselling sessions at CCS are low and affordable, costing a one-time fee of S$30.
Learn more about the various credit counselling services here. 
How Does Credit Counselling Work?
The concept is rather straightforward. 
During a credit counselling session, a counsellor will work with you to manage your debt better.  
Based on the personal financial information that you give to the financial counsellor, he/she will assess your situation and advise you on the best course of action. 
It's useful especially if you're having a hard time managing your debt and need some professional guidance on it. 
Here are 3 simple steps to getting credit counselling in Singapore.
Step 1: Attend The Information Talk On Debt Management
Before going for a credit counselling session at CCS, you'll have to attend either their Information Talk on debt management or Online Debt Management Course.
In both the talk and the online course, CCS will share all the do's and don'ts on debt management, as well as ways to deal with creditors. The talks are conducted every weekday evening. Not free on weekdays? Don't worry. They also have talks on Saturdays every fortnight. 
You may check out their next scheduled talk here. 
If you're uncomfortable with attending the talk in person, or prefer to learn about debt management in your own time, you may take up their Online Debt Management Course instead. 
Step 2: Submit A Request For A Counselling Session
Now that you have a better idea on debt management from the talk or online course, you may want to move on to the next step: applying for a counselling session.
It's a good idea to request for a counselling appointment if you need personalised debt advice, or want to find out more about the Debt Management Programme (DMP). 
The DMP is a formal debt restructuring arrangement facilitated by CCS between you and your creditors.  
During the counselling session, the financial counsellor will give you more information about DMP. 
To book for a counselling session, you'll need to submit a Counselling Request Package with its relevant supporting documents to CCS. They'll then contact you to arrange for an appointment. 
Step 3: Attend A 1-To-1 Counselling Session
During the counselling session, it's advisable that you reveal your financial situation to your financial counsellor. 
Share your problems and limitations with them. Ask any questions and clarify all your doubts about financial management and budgeting.
By being open about your financial situation, your financial counsellor will be able to assess your situation better and provide relevant advice. 
They'll also be able to work with you to identify the most feasible option to address your debt problem, and determine if you're suitable to be on the DMP.
Wondering if there are other ways to restructure your debt? Here are your options.
What Are The Documents Needed For The Counselling Appointment?
To book a credit counselling appointment, these are the financial documents that you will need to send either by post, or by submitting them at the CCS office.
1. Credit Report 
You'll need to buy your credit report online from the Credit Bureau Singapore (CBS) and the Money Lender Credit Bureau (MLCB), if you've borrowed from licensed moneylenders as well. 
The credit report from CBS will cost S$6.42 (inclusive of GST), while the MLCB report will cost S$1. 
2. Latest 15 Months CPF Statements
Prepare both your CPF transaction and contribution history statements.
You can get them from the CPF website.
3. Payslips
Here's the proof of income that you'll need to submit, based on your type of employment. 
Type of employment
Income document

Salaried employee

Payslip from the last 3 months, or

Letter of Employment, or

Personal income tax assessment from the last 2 years

Commission-based earner, e.g. property agent, sales agent

Commission statement from the last 12 months, or

Personal income tax assessment from the last 2 years

Self-employed, e.g. taxi driver, private-hire driver, freelance tuition teacher

Statement of monthly income earned, or

Personal income tax assessment from the last 2 years

Sole-proprietor, a partner in a partnership firm (LLP), or a director of a private limited company (PLC) 

Company's bank account statements from the last 3 months, and

Company's financial statements from the last 2 years, or 

Personal income tax assessment from the last 2 years
Source: Credit Counselling Singapore
How Does A Debt Management Programme Look Like?

A Debt Management Programme is a comprehensive repayment arrangement based on your financial ability. It aims to help you pay your debts in a more manageable manner. 
CCS will facilitate this arrangement, but everything else is dependent on you and your creditors.
Through the DMP, your creditors may offer you a lower interest rate and an extended repayment period. This means that you may be able to pay a lower instalment amount. 
However, unlike a Debt Consolidation Plan, a DMP doesn't consolidate all your debts together under 1 licensed lender. You'll still need to continue paying your instalments to all of your original creditors for the duration of the DMP.
Interested to learn more about the Debt Consolidation Plan? Learn all about it here. 
What To Take Note When Applying For A Debt Management Programme
Before jumping into applying for a DMP, here are some important considerations to keep in mind.
Eligibility Criteria For A Debt Management Programme
You'll first need to meet the following criteria to be able to apply for a DMP: 
Have unsecured debts owed to one or more banks

Have a total unsecured debt of at least S$10,000

Bank accounts that are at least 1 year old

Have a source of income and can make regular payments to creditors
Disadvantages Of Being On A Debt Management Programme
Do take note that being on a DMP also means that some of your credit facilities will be affected. 
Before applying for a DMP, you should be prepared for the following:
All credit card and line accounts will be closed.

You won't be able to apply for unsecured credit facilities with any bank.

Your credit report will state that you're on DMP. 
Find out how you can improve your credit score here. 
Here's a quick comparison between a Debt Consolidation Plan and a DMP. 
Debt Consolidation Plan
Debt Management Programme
Does the programme consolidate your debts into 1 personal loan?

Yes

No

Can you apply for unsecured credit facilities at a bank?

No, until your debt balance-to-income (BTI) is less than 8 times your monthly salary

No, until the DMP is over

Will all your credit card and line accounts be closed?

Yes

Yes

Will it be reflected on your credit report?

Yes

Yes

Income and amount of unsecured debt to qualify

Annual income between S$30,000 and S$12,000

A minimum debt of 12 times your monthly income

No income criteria

A minimum debt of S$10,000 

Can you get lower interest rates and longer tenure?

Yes

Yes

Will CCS facilitate it? 

No, you'll need to apply for it at a bank. 

Yes
If you're confident in your abilities to repay your debts, but need some quick cash for urgent payments, you may consider taking a personal loan at Crawfort.