22 August 2022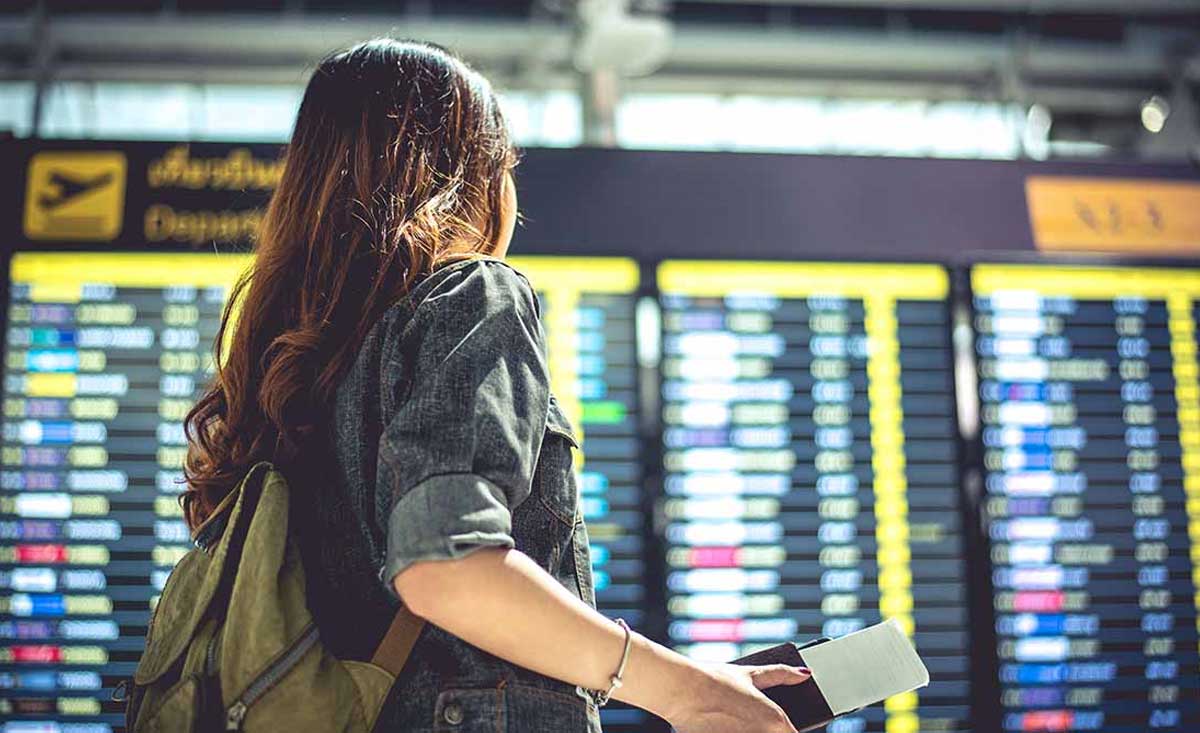 Are you planning your next dream vacation as more countries now allow tourists for the first time in two years since the start of the COVID-19 pandemic?
Did you then realise that you may need extra cash as your travel funds are insufficient?
If so, you've come to the right place! Read on.
You will learn where and how to get the best personal loan in Singapore so that you can secure some extra money to help fund your dream vacation!
But, why take a personal loan for your travel?  Is it a good idea?  Let's find out!
What Are The Benefits Of Using A Personal Loan For Travel?
Taking a vacation is always fun. However, it can be stressful if you cannot handle your finances well.
Many people use their credit cards or get cash advances to pay for their travel expenses, but this isn't necessarily the best idea in the long run.
Discover: When can personal loans in Singapore be a better option than credit cards?
Personal loans can help you make big purchases such as vacations and home improvements. So, read on to find out how personal loans can help you with your travel plans.
Collateral-Free
One of the main benefits of using a personal loan for travel is that it is collateral-free. It does not require collateral or personal assets such as your home or car to secure the loan.
Easy Application And Eligibility Criteria
Most of the personal loan lenders have their own online application platform which makes applications easy and fuss-free. For instance, with Crawfort, you can apply online and get your loan approved in 8 minutes.
Moreover, personal loan eligibility criteria set by licensed lenders are usually more lenient than the banks. This means that you may be able to qualify for a personal loan even if you have a low income.
Minimal Document Requirements
Applying for a personal loan is generally a quick and easy process. Lenders will typically require some basic information from you, such as your name, address, employment history, and income.
The minimal document requirements make it a great option to consider when funding travel plans.
Fast Approval Process
One of the main benefits of using a personal loan for travel is the fast approval process. Unlike other types of loans, you can usually get a personal loan approved within minutes.
This means you can start planning your trip right away instead of waiting for weeks or even months for approval.
Learn more: 10 Travelling Tips For Your Next Trip
Flexible Repayment Options
You can choose to repay your loan over a period of time-based on your own financial capacity, making it easier to budget for your repayments.
Furthermore, you can always make extra repayments if you have the spare funds, which can help you pay off your debt sooner.
Personal Loans For Your Dream Vacation: How To Get The Best One?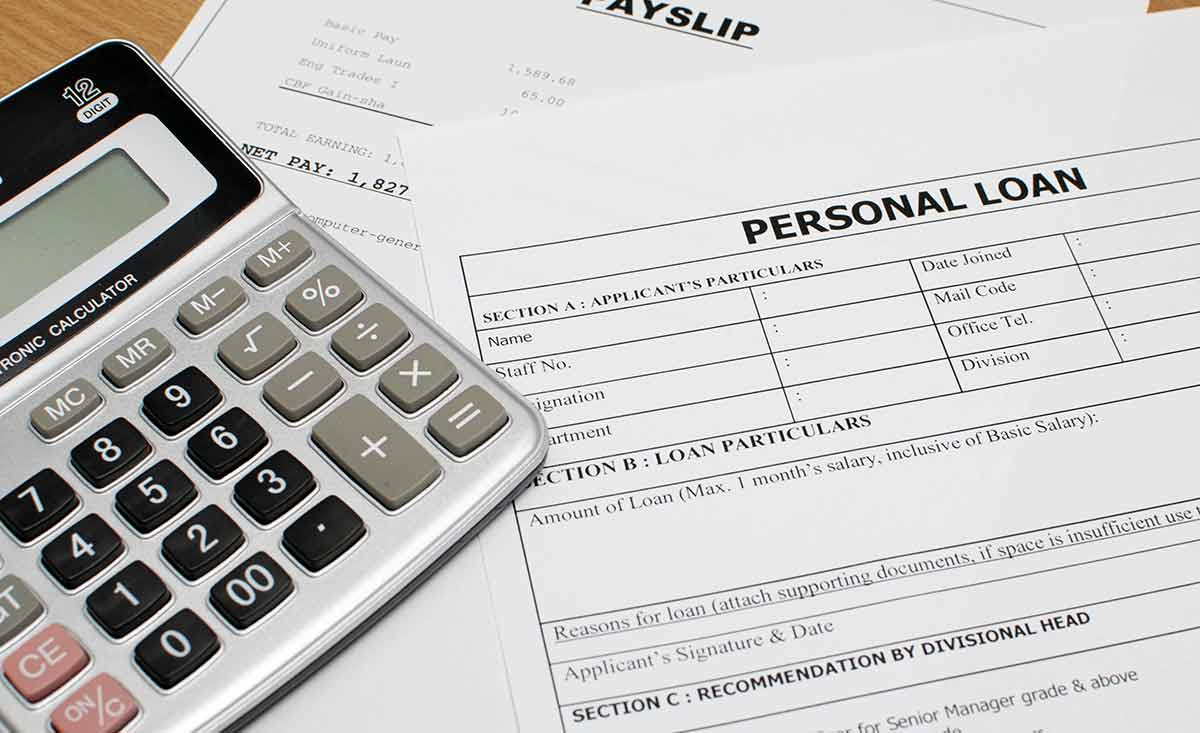 If you want to make the most of your dream vacation, whether it is an extravagant trip to an exotic destination or just something simple with the aim of spending more time with friends and family, you will need to find the best personal loan to fund it.
This guide will help you get the best personal loan to fund your dream vacation. Then you can sit back and prepare yourself for the trip of your lifetime!
Decide How Much You Need To Borrow
Borrow only what you need and can afford to pay back. Consider all the costs of your dream vacation, including the following:
Air ticket
Accommodation
Transportation (e.g. train tickets, car rental, fuel for a car, bus fare)
Activities (e.g. city tours)
Meals
Travel Insurance
Expenses (e.g. for gifts and souvenirs)
Emergency fund
Add up these costs to get a realistic estimate of how much you'll need to borrow. This can also help you to avoid overspending.
Discover how much you can borrow here.
Find The Best Interest Rate
The first step is to search for a personal loan that meets your needs. There are many different lenders out there. So, it is important to compare the interest rates and terms before you decide on one.
Once you have shortlisted a few loans that you are interested in, you can start to compare their interest rates – the lower the interest rate, the better it is for you!
Remember that a licensed moneylender's interest rate is capped at 4% per month.
Lastly, compare the terms of each loan before you decide which one is right for you.
Check The Eligibility Requirements
Most personal loan providers have eligibility requirements that you must meet to qualify for a loan.
These requirements usually include having a good credit score, a steady income, and being employed at your current job for at least six months. If you don't meet these requirements, you may not be able to get a personal loan.
Choose The Right Loan Tenure
A shorter loan tenure is always preferred since you can pay a much lower interest rate as compared to a longer tenure.
However, make sure to consider your financial conditions to ensure you can repay it on time.
Apply Only With Licensed Lenders
All licensed moneylenders are governed by the Ministry of Law (MinLaw). They are regulated and required to comply with certain regulatory requirements.
On the other hand, borrowing from 'ah long', 'loan sharks', or illegal lenders can lead to paying sky-high interest rates and harassment.
Illegal lenders are known for using bad practices to extort money from borrowers. So, it's best to stay away from them. Borrow safely from licensed lenders.
Read more: 3 Reasons Why You Should Never Borrow From A Loan Shark In Singapore
The Bottom Line
A personal loan can be a great way to finance your dream vacation. It easily provides you with quick cash to make your trip a reality.
However, please take time to read the fine print and understand the terms of your loan before you sign on the dotted line.
Moreover, weigh the advantages and disadvantages when taking a personal loan for your dream vacation.
So, are you ready to take up a personal loan for your dream vacation? Apply now for a personal loan and get approved in 8 minutes!