26 June 2020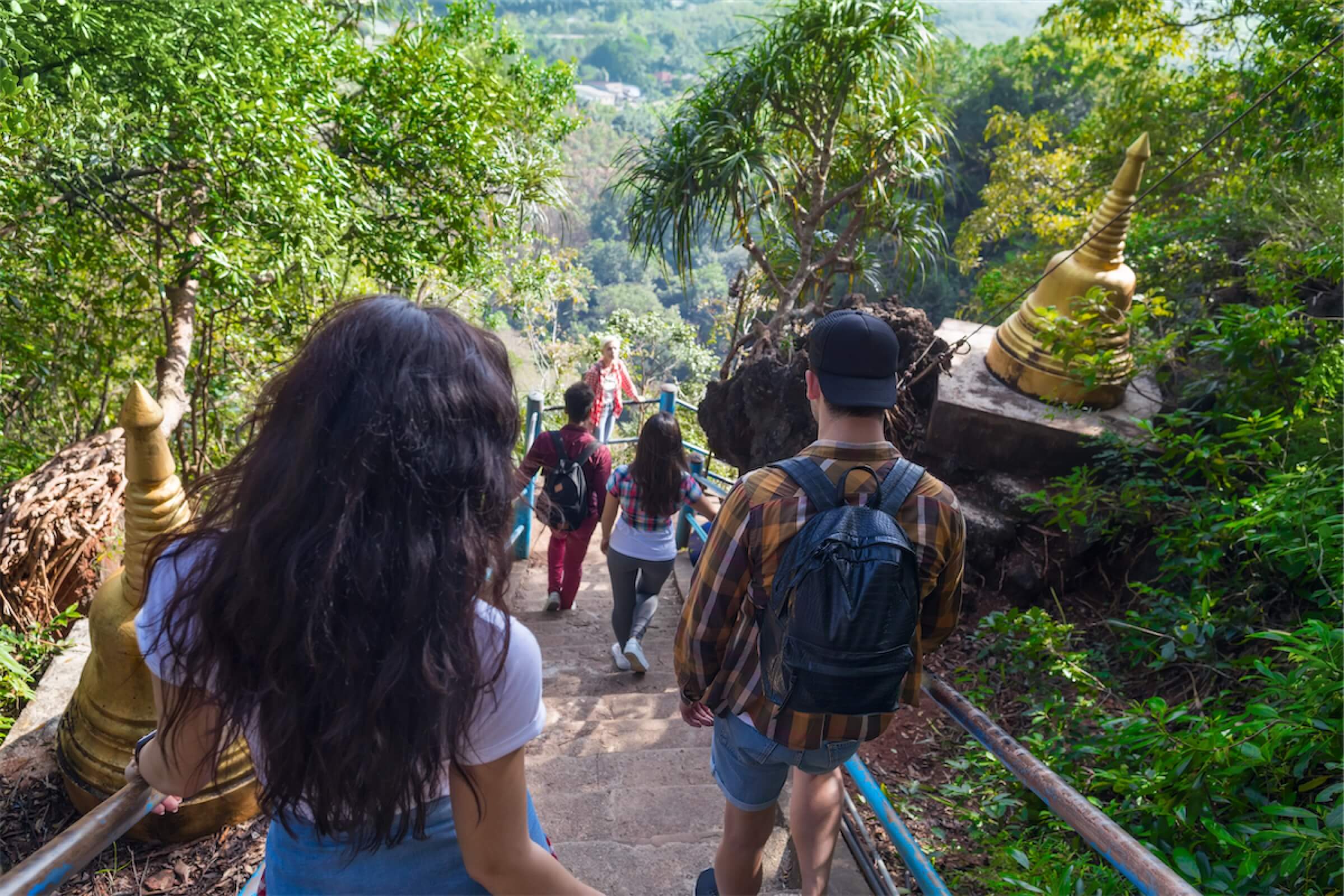 In a world where everything has its price, your dream of travelling the world can seem far and out of reach. Especially when you have daily expenses to account for and pressing bills to pay. Travelling can be expensive. However, the experiences you gain and memories forged from travelling is oftentimes invaluable. Though travelling can be expensive, taking a personal loan in Singapore is a viable option, as it allows you to realise your dream vacation without having to use your savings for daily needs and emergencies.
Find out more about taking a personal loan in Singapore to fund your vacation here.
Now, all you need to worry about is deciding on your travel destination and how to travel smart!
10 Travelling Tips For Your Next Trip
Most people aren't born savvy travellers. It's something that comes with years of experience on the road.
For this reason, we've compiled in the article 10 travelling tips for you, whether you're a traveller or an aspirant, to help you make the most out of your trip.
1. Plan The Trip In Advance
The most important tip is also one of the most exciting steps — planning for your trip! This gives you the opportunity to learn about the destination, ranging from fun things to do and popular places to visit, to the yummy local food offered.
Find out when it's the best time to visit your dream destination. For example, if you're into nature, the best time to visit Japan would be in April when the cherry blossoms are blooming.
A simple Google search of travel itineraries, reviews, and "must not miss places" would also be really helpful. This gives you a rough idea of which attractions are worth your time, how much time you should spend there, as well as the things you could do.
Be sure to list down the places you'd like to visit in order to budget your time better and maximise your trip!
2. Budget Your Trip
Your dream vacation can be a significant expense, but the right budgeting techniques can give you peace of mind. The last thing you'd want is to end up with no money halfway in a foreign country.
So how much money would you need for your trip?
Your destination would, of course, play a huge part in your budget. You'll need far less money to travel to Southeast Asian countries compared to New Zealand or European countries. 
You should also include these items in your budget:
Big-ticket items (e.g. air tickets and accommodation)
Transportation abroad (e.g. train tickets, car rental, fuel for car, bus fare)
Activities
Meals
Travel Insurance
Spending money (e.g. for gifts and souvenirs)
Emergency fund
This helps to prevent overspending. And if you're considering taking a personal loan in Singapore to fund your vacation, you may borrow based on this budgeted amount.
Do take note, though, that you should only borrow what you need. Don't take out the maximum amount that you're eligible for just to splurge on luxuries.
Thinking of borrowing from a licensed money lender? Find out how much you can borrow here. 
3. Book Your Air Tickets And Accommodation Early
Big-ticket items like your flight and accommodation can easily exceed over half of your travel budget. Here are a few things to take note to get the cheapest flights and deals:
| | |
| --- | --- |
| How to get the cheapest deals | What to take note |
| Make all your bookings early | Flights and accommodation are usually more expensive nearer to the date. |
| Be flexible with your dates | Airfares and prices of accommodation vary depending on the time of the year and the day of the week. |
| Be flexible with the destination | Sometimes a detour can save you hundreds of dollars. Fly somewhere nearby that's cheaper to get to, e.g. to London Stansted instead of Heathrow. |
| Keep your eyes peeled for cheap deals and use Skyscanner or Google flights to look for the cheapest flights | Sometimes you may find that budget airlines don't offer the cheapest flights. |
4. Exchange Local Currency Before Your Trip
Always use the local currency of the country you're going to as you may not be able to find a money changer once you reach your destination. Besides, it's much easier to visit a money changer in Singapore, and you may get better rates.
In addition, this helps you to avoid spending more as merchants impose high exchange rates when you make purchases with foreign currencies. Some merchants may also reject foreign currencies.
Lastly, carry some cash with you at all times as not all places accept credit card payments!
Got credit card debt? Find out how you can clear it with a personal loan. 
5. Get A Local SIM Card With WiFi
In the world of smartphones, you'd need an internet connection wherever you go.
Whether it's to contact your Airbnb host, get transportation, use Google Translate, or to Google Map your way to that particular attraction or restaurant — it could be hard to travel without an internet connection these days!
Plus, having an internet connection allows you to stay in touch with your family and friends. Let them know your whereabouts and what you're doing to ensure that someone knows where you are at all times.
6. Pack Light
You probably won't need as much as you think.
It's OK to reuse your clothing; you don't have to pack every single outfit into your luggage. Why not pack pieces of clothing that can be worn for different occasions?
Rolling up your clothes can also save you lots of space. And remember to have with you your toiletries and first-aid kits.
Only pack your essentials and decide on what not to bring! The last thing you want is to be lugging a heavy suitcase and facing hefty fines for overweight luggage during check-in at the airport.
7. Learn Basic Words And Phrases Of The Local Language
Being able to speak common phrases of the country you're travelling to like "hello", "please", "thank you", and "I'm sorry" goes a long way. This is especially useful when you're travelling to non-English-speaking countries like Japan and Korea.
Besides not risking letting yourself look like a fool, this helps to make your travelling easier and much more fun. Plus, language is a great way to experience a new culture and locals love to hear you speak their language!
8. Talk To The Locals
Don't be shy. There's no better way to learn about a country than to speak to its locals.
Ask them about places you should visit and restaurants you should eat at since some of these may not be found online. If you're going to Europe, join some free walking tours run by locals to learn more about their history and culture.
While you're at it, ask them for advice — this also helps you to avoid tourist traps!
9. Eat Street Food
Part of getting to know a new culture and experiencing it is to try eating different local food. Go to their local markets to learn more about the food in the area and be adventurous.
However, some food in foreign countries may be different from what you're used to eating, so be sure to take precautions. Always carry with you activated charcoal pills, in case you get an upset stomach.
10. Be Vigilant
Keep an open mind when you're travelling, but remember to be vigilant too!
When you're out, don't leave your belongings unattended. Also, keep your valuables out of sight to avoid pickpockets and snatch thieves.
Only take licensed taxis and transport services and don't stay out too late by yourself.
Always be conscious of your surroundings, especially since the country you're visiting may not be as safe as Singapore.
Why Take A Personal Loan In Singapore For Your Trip
Taking out a personal loan allows you to get more out of your trip, without being overly restricted to your savings.
This means that you wouldn't have to put a strain on your finances and make drastic changes to your lifestyle just to afford travelling.
As long as you have evidence that you have a steady monthly income, you're eligible for a personal loan in Singapore.
If you have an annual income of at least $20,000, you can borrow up to 6 times your monthly income from Crawfort to fund your trip fully.
As personal loans are unsecured loans, another benefit is that you won't be required to provide any collateral that you might risk losing if you default on your loan.
You may also consider taking a personal loan in Singapore from licensed moneylenders. As compared to banks, they generally have a faster approval process.
Learn more about the difference between taking a personal loan from a licensed money lender and a bank here.
Remember to come up with a travel plan and budget accordingly for your next trip. This way, you can enjoy your holiday and eat good local food instead of instant noodles, while keeping a peace of mind.
If you're looking for a personal loan in Singapore for your next holiday, Crawfort may be able to offer one that's tailored to your needs. Apply now.