18 October 2023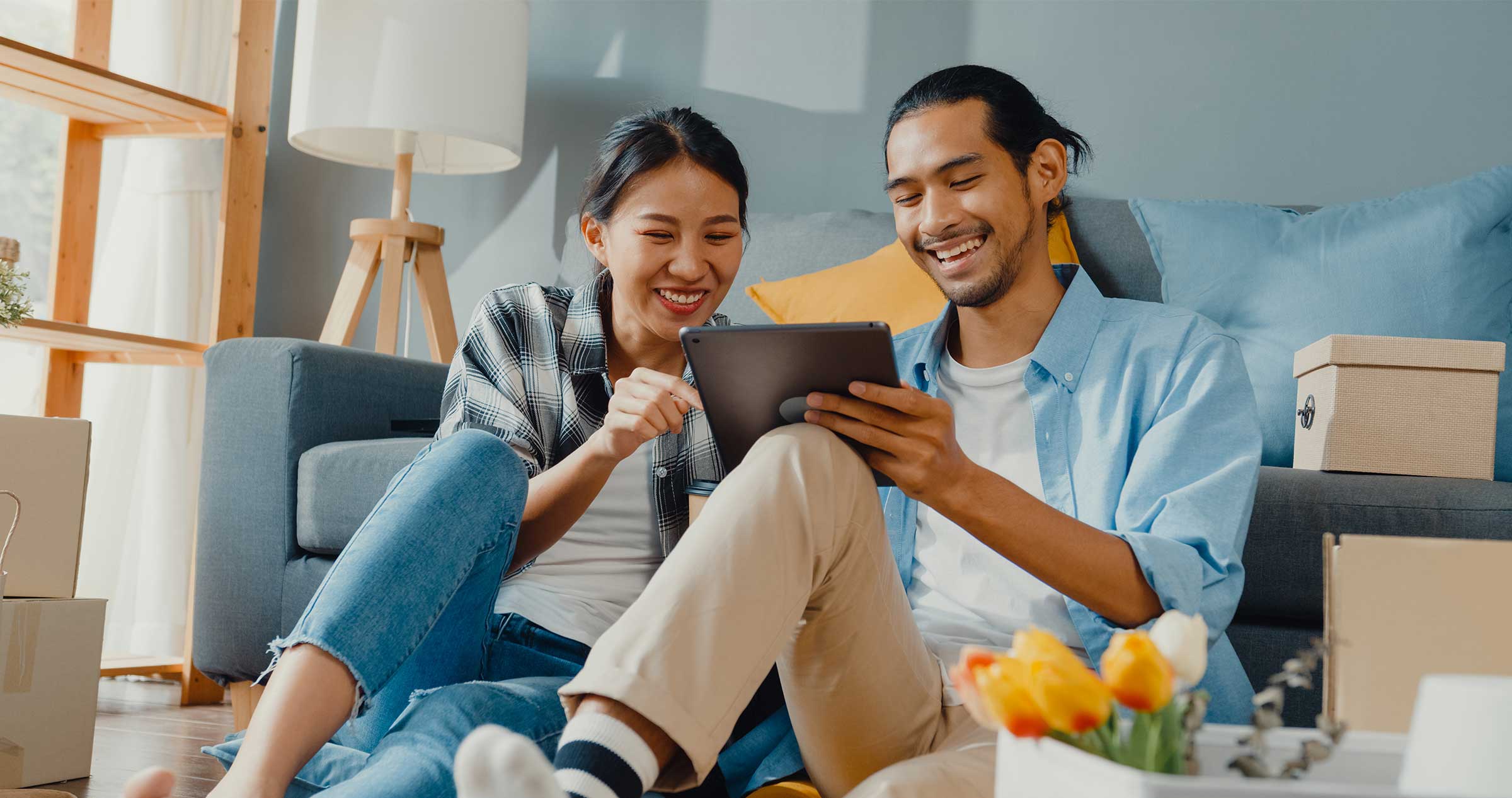 Considering a home renovation project this year, but falling short on your savings? You might consider getting a home renovation loan.
Without sacrificing your objectives, this type of loan is designed to assist you in funding your home improvements.
But, how do home renovation loans in Singapore work, and what should you take into account?
Although renovation loans might be confusing, this article will help you learn about them and select the best option. Whether you're renovating or planning for home improvement, this comprehensive guide will assist you in making your renovation or remodelling project a success.
What Is A Home Renovation Loan?
A home renovation loan in Singapore is a type of loan providing borrowers a sum of money to help them fund their home restoration, remodelling or any home improvement projects.
These loans are meant to be used for a variety of home improvement projects, such as painting, installing fixtures, and doing other renovations. Home improvement loans have a number of unique requirements and characteristics, including:
Loan Amount

: Borrowers can access a maximum loan amount of up to $30,000 or up to six times their monthly income, depending on whichever amount is lower.

Loan Tenure:

The loan tenure for repaying the borrowed amount typically ranges from one to five years, offering flexibility to borrowers in managing their repayment schedules.

Lower Interest Rates

: Renovation loans in Singapore typically offer significantly lower interest rates compared to personal loans, making them a cost-effective financing solution for home improvements.

Disbursement Method:

The borrowed funds are usually disbursed directly to the contractor as a cashier's order. This helps ensure that the money is used for the intended renovation work.

Usage Restrictions:

Renovation loans cannot be used for purchasing items like furniture or appliances. However, some licensed money lenders may offer alternative packages that include these options as part of the renovation loan.

Eligibility

: Only the homeowner is eligible to apply for a renovation loan, ensuring that the funds are used for home improvement projects.

Verification Process:

The bank or

licensed money lender in Singapore

may conduct a home visit to confirm that the renovation loan is used for its intended purpose, thus ensuring accountability.
Discover more about how personal loan in Singapore can help you with home renovation.
Key Facts About Renovation Loans In Singapore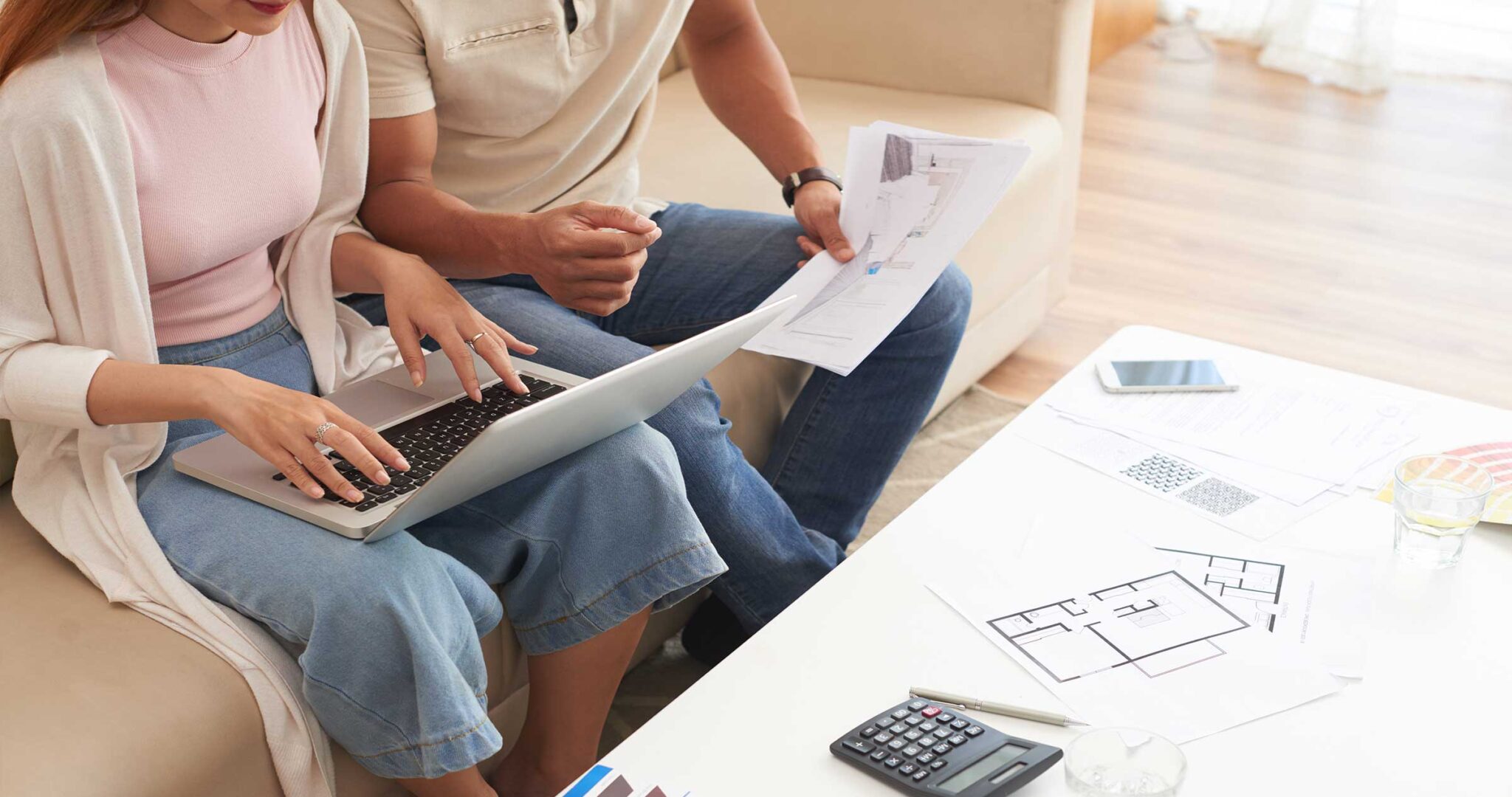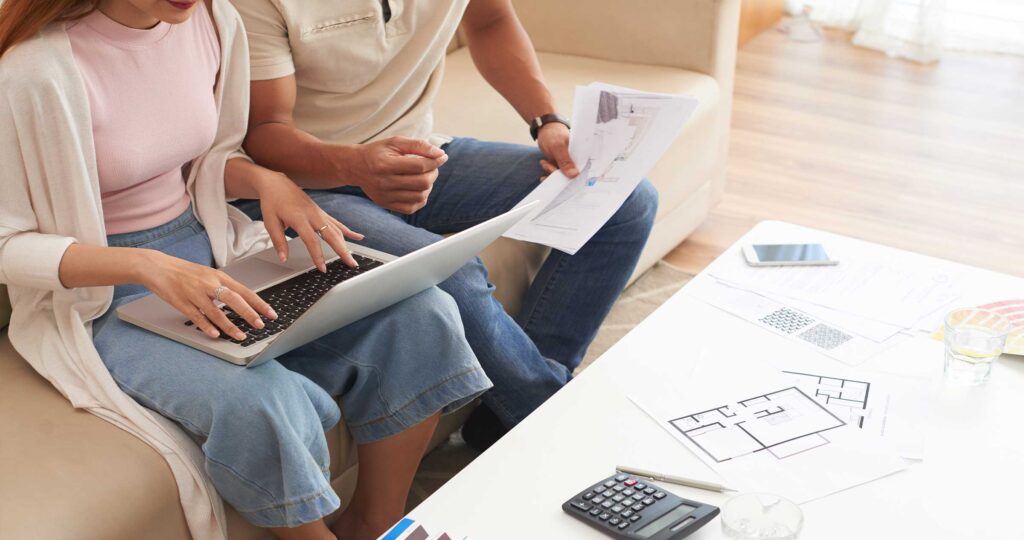 Renovation loans in Singapore have distinct features setting them apart from other types of loan. These characteristics are essential to understand to make informed decisions when considering a renovation loan.
Loan Purpose And Restrictions
Renovation loans in Singapore are typically designated for specific home improvement purposes, which include:
Electrical and wiring enhancements
Installation of built-in cabinets
Painting and redecorating
Structural alterations and improvements
External works within your property's boundaries
Flooring and tiling upgrades
Installation of basic bathroom fittings
However, it's crucial to be aware that the Housing and Development Board (HDB) enforces particular regulations regarding the permitted hours for renovation work and the acceptable noise levels. It's advisable to familiarise yourself with these guidelines before starting your renovation project.
Some licensed money lenders offer renovation loans with fewer restrictions. So, you must consider their flexible alternatives if you want to use your renovation loan for your home furnishings or decorations.
Maximum Renovation Loan Amount
The maximum loan amount you can borrow for a home renovation loan is 6 times your monthly income, or $30,000 or whichever is lower. 
Therefore, it is essential that you must determine the renovation cost before taking a home renovation loan, to ensure you borrow enough and prevent unexpected debt.
Interest Rates
Currently, the lowest annual interest rate for a bank renovation loan is 3.88 with an effective interest rate (EIR) of 4.29%.
In comparison, licensed money lenders offer rates ranging from 1% to 4% per month, with renovation loans from banks often securing the lowest rates.
Renovation loans have lower interest rates compared to other unsecured loans due to several key factors:
Lower principal amounts associated with renovation projects.

Strict allocation of funds, based on a detailed quotation, to a particular objective—your renovation project.

Permission from the lender to visit the location to make sure the money is being used as intended.

Giving your contractor the money directly will encourage accountability.
These factors significantly reduce the risk involved in renovation loans for banks and licensed money lenders alike.
Additional Charges
Banks and licensed money lenders may impose various charges for renovation loans.
Banks typically charge:
Processing fees: 1% of the approved loan amount
Late penalty fee: $80
Early repayment fee: 1-2% of the remaining balance
Cancellation fee: 1% of the approved loan amount
Please note that banks may apply additional fees, especially when multiple contractors are involved.
Licensed money lenders usually charge:
Admin fee: Up to 10% of the approved loan amount, although this fee is typically lower for renovation loans
Late penalty rate: Up to 4% of the missed instalment
Late penalty fee: Up to $60
Eligibility Criteria
Bank Requirements:
Applicants must be either Singapore citizens or permanent residents.
The borrower's should be between 21 and 65 years old.
The primary applicant must demonstrate a minimum annual income of $24,000. In the case of a joint
application with a spouse, each partner is required to have a minimum annual income of $12,000.
The primary applicant must be the owner of the property.
Joint applicants must share the same residence, and they must be related or married.
Licensed Money Lenders' Requirements:
There is no specific minimum income requirement, although the total earnings of applicants are considered when structuring the loan terms.
Most legal money lenders do not impose a maximum age limit, offering more flexibility in eligibility criteria.
How To Apply For A Renovation Loan In Singapore
Securing a renovation loan in Singapore is a simple and uncomplicated procedure. Follow the steps below to start your application:
1. Determine the Right Loan Amount
To begin, you must assess the right amount required for your renovation plan. Take the following steps:
Collaborate with your contractor to compile a comprehensive quotation encompassing all necessary work.
Compare the total cost derived from the quotation with the maximum loan amount for which you are eligible (either six times your monthly income or $30,000). The comparison will help you decide whether to obtain simultaneous or consecutive loans for home improvements.
2. Evaluate and Select the Best Renovation Loan Provider
Evaluate numerous loan providers thoroughly, paying close attention to their interest rates, extra fees, and eligibility requirements.
Take note that numerous banks and licensed lenders provide renovation loan calculators that are simple to use on their websites. Use these tools to calculate potential monthly payments, which will assist you in selecting the most appropriate renovation loan for your specific needs.
Discover why you should use a personal loan calculator.
3. Check the Eligibility Requirements
Observe the strict age and the minimum annual income requirements required by Singaporean banks. If you fail to meet these requirements, your loan application may be denied. A denied application could negatively impact your credit score and limits you from securing a loan in the future.
4. Prepare the Necessary Documents
Collect the necessary documents to support your renovation loan application. These typically include:
Proof of identity (NRIC)
The latest Assessment Notice from IRAS
Computerised payslips for the previous three months or CPF contribution statements covering the past 12 months
A signed, original quotation from your contractor, endorsed by both parties
Proof of property ownership
Confirmation of your joint applicant's salaried status, if applicable
Evidence of the relationship, in the case of a joint application
5. Submit Your Loan Application
Once you have compiled all the requisite documents, you can submit your application through one of two methods:
In-person submission at the bank's or money lender's office.
Online submission, which provides the benefit of quick response times, typically within an hour. In fact, licensed moneylenders like Crawfort have a loan application form that lets you complete it within minutes. Moreover, they can get your loan application approved in just 8 minutes.
Remember that even if you apply online, you must meet with your lender in person for a thorough review. At this meeting, your papers will be reviewed and loan terms explained. Before signing the agreement, clarify any questions because the loan funds will be disbursed after this review.
Discover the difference between renovation loan and personal loan.
Ready to transform your home and need some funds?
Crawfort provides fast personal loans in Singapore tailored to your home renovation needs, offering flexibility for various renovation projects such as wall repairs, painting, tiling, and more.
With Crawfort, the application process only takes minutes. Apply for a personal loan today!