18 February 2022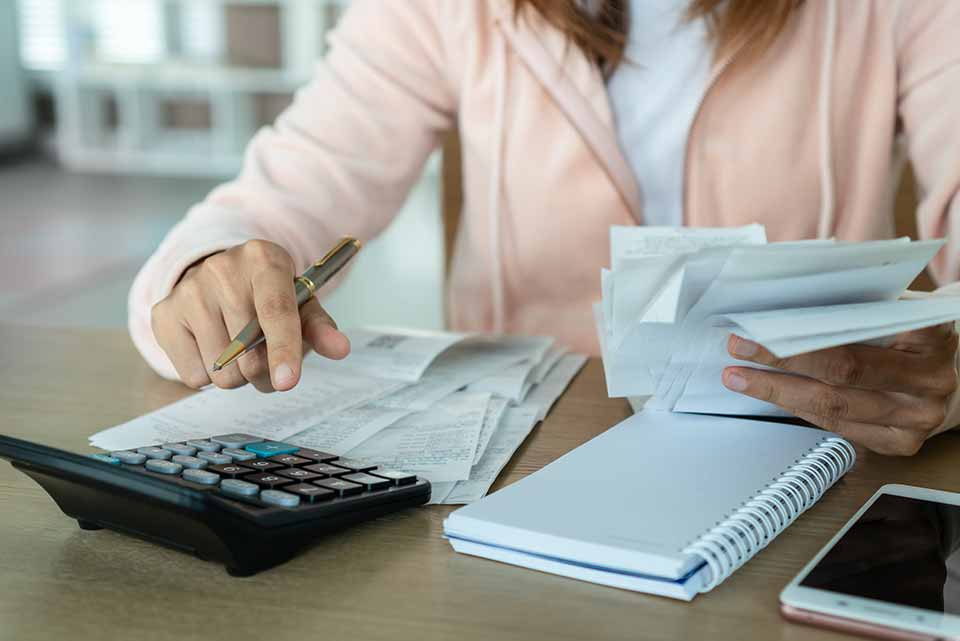 In the time of a pandemic (like now), you need to be prepared for emergency expenses.
However, if you are someone who does not have savings or is hesitant to borrow money from friends or family, then you could be in trouble when an emergency arises.
But, don't worry, getting a personal loan in Singapore to tide over an emergency is always an option.
A personal loan is a flexible financing option that you can use for (almost) anything. Let's find out why it is the best option during times of emergency.
Why A Personal Loan Is Good For Emergencies?
Here are some key points why it's good to take a personal loan to tide through emergencies:
Speed
Time matters most when it comes to paying for emergency. You need cash within the shortest period of time to pay for these expenses.
This is also why taking a personal loan can be an ideal option. With easy application and fast approval, you can immediately get funds to pay your emergency expenses.
You can get your personal loan approved from a licensed moneylender in Singapore within minutes.
Moreover, the application is also easy and fuss free. In most cases, it will only take a couple of minutes to complete your application form.  Additionally, licensed moneylenders in Singapore can typically disburse the funds on the same day of your application.
Flexibility
Some types of loans can only be used for certain purposes. For instance, a car loan can only be used to fund the purchase of a vehicle.
However, personal loans can be used for almost anything under the sun. They are known for flexibility. You can use them to pay any unexpected expenses such as medical bills.
Collateral-free
A personal loan is a type of unsecured loan which does not require any collateral from the borrower. Hence, you do not need to worry about time wasted on preparing the collateral documents.
Moreover, you also need not worry about forfeiting the assets such as your home, should you default on the loan. That said, you must still be a responsible borrower who pays back on time to avoid incurring additional late fees and interests.
In addition, defaulting on a loan can decrease your credit score and give you bad credit history which will affect your future loan application.
Discover the other reasons why you have low credit scores here.
Fixed Interest Rates
The interest rates charged for the money you borrow with a personal loan are fixed. This is unlike credit cards whereby the interest rates can vary depending on your balance.
Therefore, a personal loan can be a better option when paying for unexpected expenses.
Less Stringent Credit Check
Licensed money lenders are likely to be less stringent on your credit checks when you apply for  personal loans with them.  They will typically focus on your annual income rather than your credit score.
So, even if you have a low credit score, there's still a possibility that your loan application will be approved.
However, you may want to check the guide here before applying, if you have a bad credit score and need to apply for a personal loan.
When Should You Get An Emergency Personal Loans?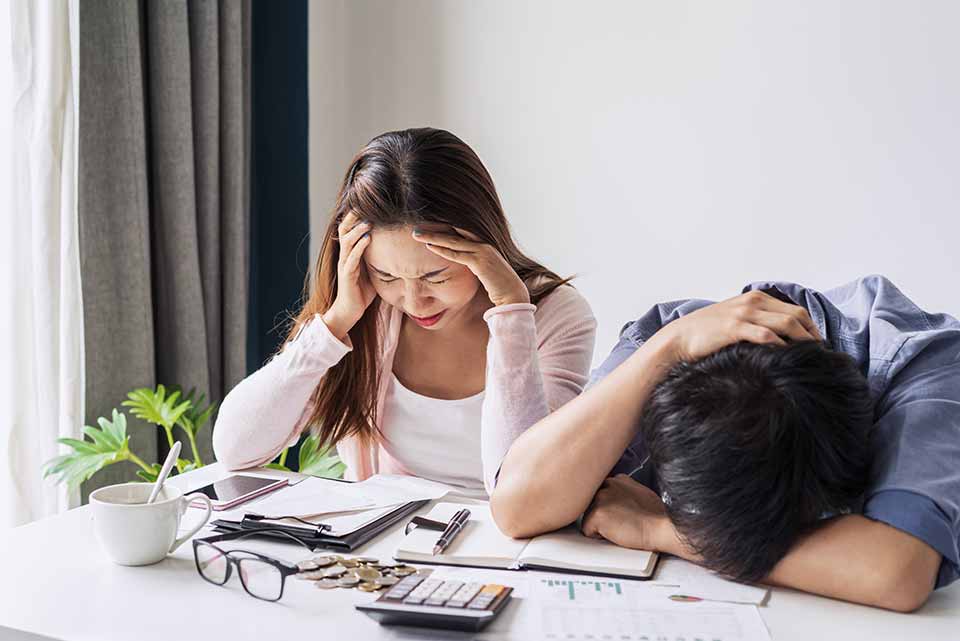 Emergency may arise anytime. Here are some possible scenarios where you need to take out an emergency personal loan.
Medical Bills
If your insurance policy does not cover your medical bills (fully), taking an emergency personal loan can help pay for some of these out-of-pocket expenses.  This is definitely a better option if you don't have emergency funds or enough savings.
Car Repairs
Cars break down at times and hence it will require repair works. In that case, an emergency personal loan can be helpful. With this option available, there is no need to worry about getting fast cash for sudden car repair works done.
Home Repairs
There will be a chance that your house will require repair at times too, possibly due to wear and tear. For instance, situations such as a leaky faucet, running toilet, or leaky pipes will require immediate repair works. An emergency personal loan can help to pay for these unforeseen repair costs.
Daily Or Monthly Bills
If there are times where you cannot make both ends meet, taking an emergency personal loan can be a viable option.
You can use the personal loan to pay for your groceries, mortgage or rent, as well as other bills.
So, if you lose your job suddenly or cannot work temporarily, a personal loan can help you pay your expenses till you find your next employer or when you're back to work.
Any Unexpected Situation
When an unexpected situation arises which requires you to have access to immediate cash, a personal loan is always a viable option as it alleviates your financial stress – no need to worry about not having the necessary funds.
However, you have to make sure that you can pay off these loans on time to avoid penalties and low credit scores.  Moreover, paying your loan on time can enhance your chance of getting an approval for a higher loan amount in future.
Where To Apply For An Emergency Personal Loan?
An emergency personal loan is often available in banks and licensed moneylenders. However, if you need immediate cash without a hassle, it is best to apply with a licensed moneylender. Unlike banks, licensed money lenders typically have an easier application process and less stringent requirements.
It may only take minutes to get your loans approved with licensed moneylenders. Moreover, they can disburse the funds within the day of your application.
At Crawfort, we can approve your personal loan in as fast as 8 minutes.
Also, when taking a personal loan from lenders in Singapore, always perform due diligence to make sure that you are borrowing from licensed moneylenders and financial institutions.
Learn some tips here on how you can protect yourself from loan scams.
How To Manage Your Finances With An Emergency Personal Loan In Singapore?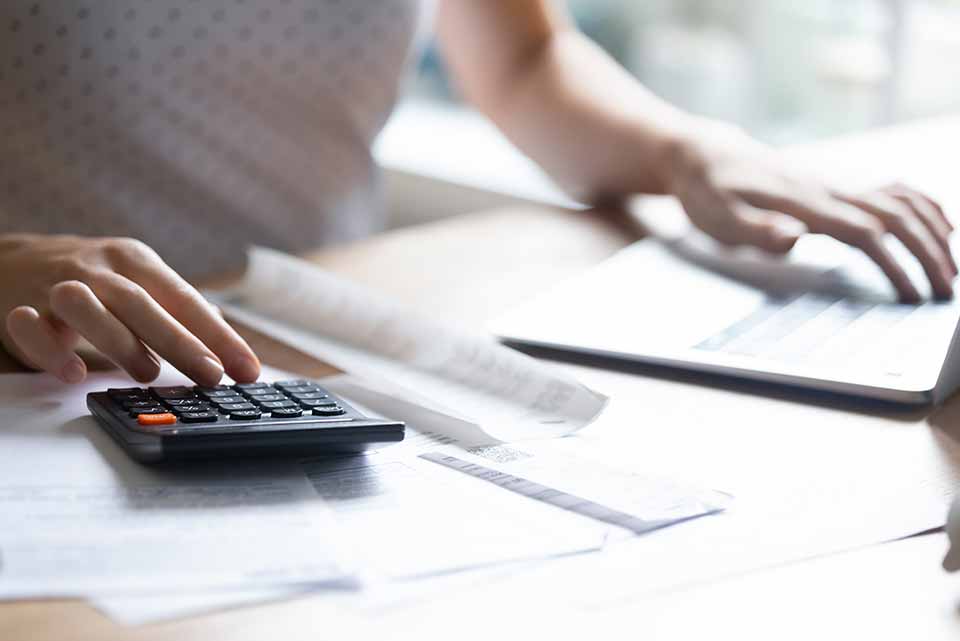 It is not enough to get instant cash and repay on time. You also have to manage and use it properly to maximise its purpose.
Here are some tips on how you can manage your finances:
1.When taking an emergency personal loan, make sure to pay your expenses based on due dates
For instance, your mortgage may be due in two days, while your other bills will only be due next week. In this case, pay off the mortgage first to avoid late charges and interests.
2. If possible, avoid using an emergency personal loan to pay with another loan.
An emergency personal loan is never the best option to get out of debt. If you have multiple outstanding loans which you foresee difficulties clearing off, it is best to pay them using a debt consolidation loan.
And in any case, it's always best to pay loans with your own income.
3. Create a budget plan.
Create a budget plan that takes into account the additional loan amount that you have just gotten and spend it wisely.  Ensure you include the repayment schedule in your budget.
The Bottom Line
Unforeseen circumstances can arise at any point in time. If you don't have an emergency fund set aside, a personal loan can help you pay your emergency expenses.  A personal loan provides you easy access to cash which can be used to cover any unexpected expenses.
However, do make sure that you do not borrow more than you need. In addition, you have to pay off your loan on time to avoid getting bad credit history.