31 July 2020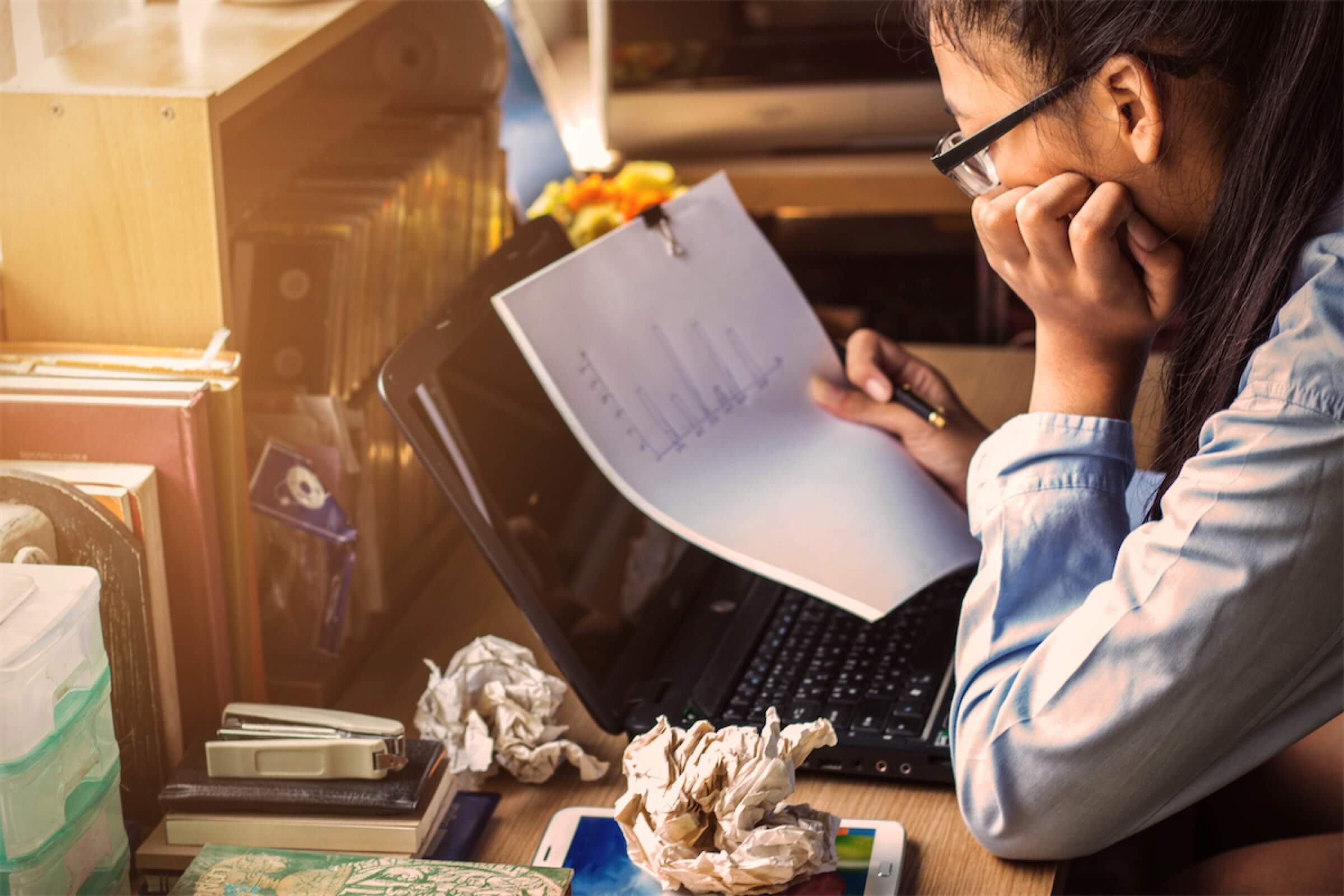 Commonly known as "ah longs" in Singapore or unlicensed moneylenders, a loan shark is a person or entity that lends fast and easy money at sky-high interest rates. These interest rates are typically far above any established legal rates. 
They are infamous for their harassment tactics and threats of violence as a means of forcing repayment anytime. 
A common tactic that's typically portrayed on TV? Blood-like red paint splashed all over the door of a house! 
Loan sharks can be found anywhere — in your neighbourhood, on the internet, or even through your personal network. There are thousands of them in Singapore alone. 
These "ah longs" are often members of organised crime syndicates and their funds usually come from unidentified sources. Hence, dealing with a loan shark in Singapore is illegal.
To prevent you and your loved ones from mistakenly falling prey to these "ah longs", we've compiled 7 things you should know about loan sharks in Singapore.
1. Offer Loans Via SMS, WhatsApp, Flyers, And Emails
Nowadays, loan sharks in Singapore are moving towards non-confrontational tactics such as social media, phone applications, emails, flyers, cold calls, and SMS to harass borrowers and solicit new borrowers.
For instance, many people have found themselves being added into WhatsApp group chats by overseas mobile numbers, before receiving advertisements about money lending services in Singapore.
These are all violations of advertising rules. If you happen to find yourself in such situations, block and report the number as spam immediately.
One of the differentiating factors between "ah longs" and licensed moneylenders in Singapore is that the latter can only advertise via business or consumer directories, their own websites, or at their business premises (e.g. wall, door, shutter gate, window).  
Beware of these unlicensed moneylenders, as once you engage with one of them, your number would be circulated to a network of loan sharks in Singapore. This only results in a vicious cycle of borrowing money from other loan sharks to pay off existing debts. 
2. Charge Higher Than 4% Interest Rate Per Month
Just like sharks, "ah longs" plague distraught borrowers with their outrageous interest rates and hidden charges. 
Loan sharks typically derive their funds from unidentified sources. They will lend large amounts of money to earn through high levels of interest in a short amount of time. These lenders may also call on debt repayment anytime. 
If you find that you're being offered an interest rate that's higher than 4% per month, you're probably dealing with a loan shark. 
This is because regardless of your income or loan amount, the maximum interest rate that licensed moneylenders in Singapore can legally charge is 4% a month. 
According to the Ministry of Law Moneylenders' Act, this cap applies to both the nominal interest (value of the loan) and the late interest (late payment each month). Late fees are also capped at S$60 per month. 
Before taking a loan, be informed on the interest rates you'll be charged. 
Learn more about the differences between a licensed and unlicensed moneylender in Singapore here. 
3. Ask For A Loan Processing Fee Before Approving Your Loan
Be wary if you're asked for a loan processing fee, also known as an admin fee, before your loan is approved. 
Loan sharks in Singapore may try to justify it as a mandatory processing fee for all borrowers or even as collateral due to your bad credit.
On the contrary, licensed moneylenders only charge a 10% admin fee after the loan is granted, which is deducted from the principal loan amount.
Unlike loan sharks, licensed moneylenders will never ask for any payments before approving your personal loan. 
Found yourself entangled with loan sharks? Learn what you can do to deal with them here. 
4. Approve Loans Remotely
Since we're living in the digital age, it's common to submit applications online. There are licensed moneylenders that process and approve your loan applications digitally, but they are required to do a face-to-face verification and go through the loan terms in person, after approving your application.
For instance, if you're applying with a licensed moneylender such as Crawfort, our online platform can process and approve your application within 8 minutes. You'll then need to visit the outlet for a face-to-face verification, loan contract signing, and loan collection. 
On the other hand, unlicensed moneylenders, or loan sharks, approve your loan application through email, SMS, or phone call without any documentation. They will even disburse your loan straight to your bank account after approving. Throughout the process, there may not be any face-to-face meeting. 
Be sure not to fall for this type of fast and remote loan approval and disbursement. Licensed moneylenders will have you go down to their registered place of business to go through your loan terms and verify your loan after approval. Check if the moneylender you're dealing with is a licensed one here. 
5. Don't Offer A Loan Contract
Another surefire way of knowing if a moneylender in Singapore is a loan shark is if they don't offer you a loan contract. 
Even if they offer you a loan contract to sign, it might be a blank or an incomplete one. And they may not explain the terms to you. 
If you're not sure about the terms and conditions of the loan contract, cancel your application and instantly cut off contacts with them.
6. Grant You A Loan Without Looking At Your Income
Loan sharks in Singapore usually target people who are desperate to get a sum of money quickly but are unable to do so through banks. For example, they may have a bad credit rating and don't qualify for bank loans.
So they turn to borrow money from other sources, including loan sharks. 
Unlicensed moneylenders may appear friendly at the start, promising fast cash and fast loan approval without meeting you face-to-face.
But think about it.
If they're easily granting you a huge sum of money without following legal money lending practices and asking for any supporting documents like your payslips — chances are, it's too good to be true!
If you've received a similar offer, don't proceed with the application. Once you accept a loan from a loan shark, they'll start harassing you for repayment. 
Got a bad credit rating? Find out how you can still get a loan without engaging a loan shark. 
Do take note that licensed moneylenders in Singapore are legally only allowed to loan up to a certain amount based on your annual income. 
Here's a table summarising the maximum amount that you're legally allowed to borrow from a moneylender in Singapore. 
Annual income
Maximum loan amount
Singaporeans and PRs
Foreigners living in Singapore

Below S$10,000

S$3,000

S$500

Below S$20,000

S$3,000

At least S$20,000

6 times of monthly income
Source: Ministry of Law
7. Can Resort To Other Forms Of Harassment Besides Splashing Paint
While they might seem friendly at first, the many forms of threats and harassment may start once you borrow from these loan sharks in Singapore. 
For starters, these "ah longs" may use scare tactics for unpaid loans. They might even intimidate you by mentioning the names of your loved ones and threatening to harm them if you don't pay your instalments on time. 
Besides the traditional ways of harassment such as splashing paint with writings on your door like "O$P$" (owe money pay money), damaging your property, and putting chains on your gate, they may even set fire to the flat door. 
Loan sharks in Singapore tend to target addresses and do not care if the original borrowers still live there. In some cases, the new tenants had to pay a portion of the debt to stop the harassment. 
Even during the recent circuit breaker, loan sharks in Singapore have used food delivery services to harass their borrowers.
They would order huge amounts of food or make multiple orders a day to be delivered to the borrowers' homes, often in the wee hours. Sometimes, they might even order food delivery to the borrowers' relatives. 
Keep in mind that legitimate and licensed moneylenders would never use harassment tactics to ask for repayments. 
Find out more about what licensed moneylenders cannot do when collecting debts here.
Ultimately, there are other ways of getting fast and easy money in Singapore, without having to deal with loan shark harassments in Singapore. 
And of course, be sure to take note of these 7 things to protect yourself from them. 
If you're looking for quick cash to tide you through a difficult period, a licensed moneylender can help you with that. Get your loan approved within 8 minutes with Crawfort.