30 November 2023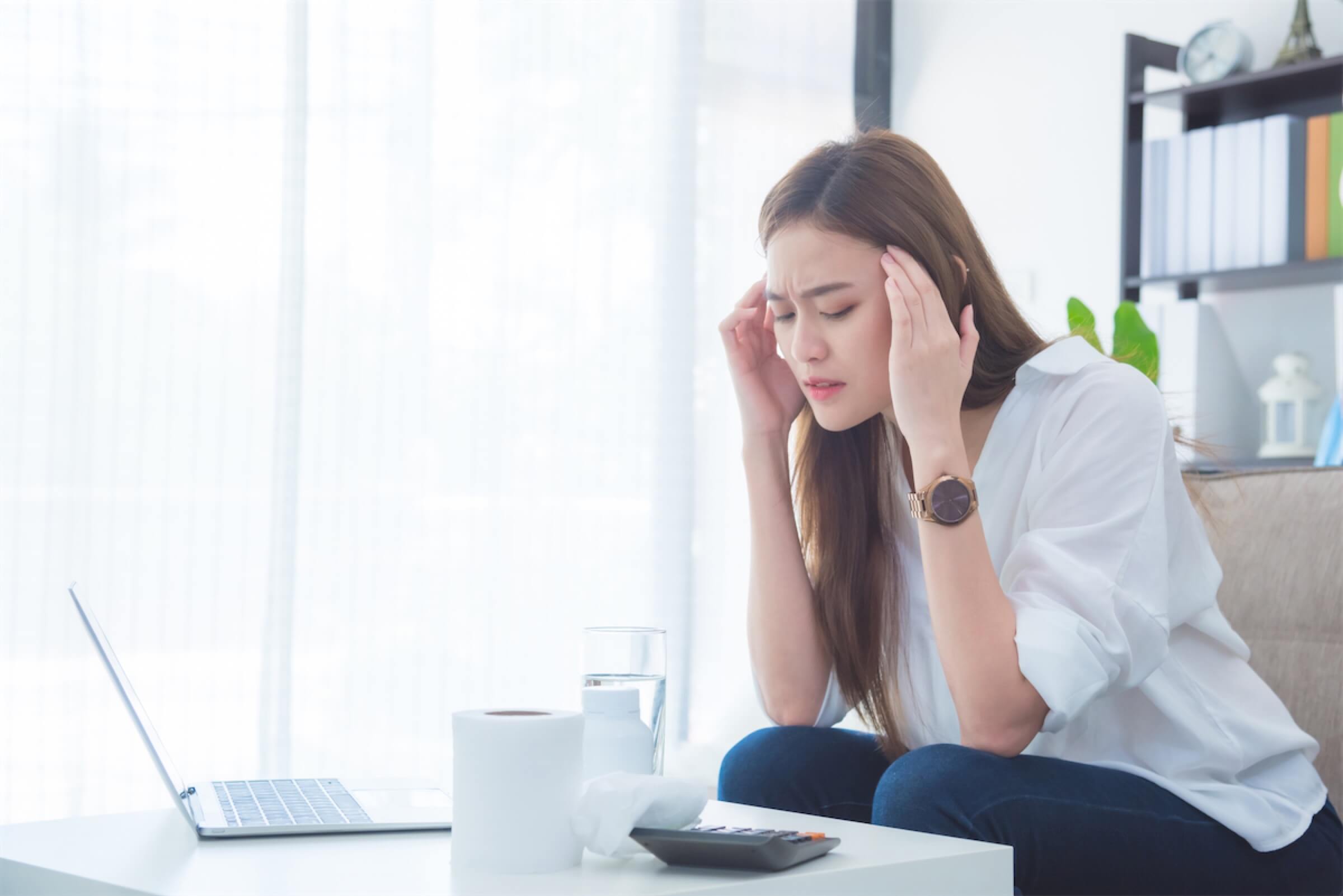 There could be a situation where you urgently need cash to tide over an unforeseen situation. One solution to consider is applying for a short-term loan in Singapore.
In this article, we're going to share with you all you need to know about short-term loans in Singapore.
What's A Short-Term Loan?
A short-term loan usually has a lower loan amount of about S$500 to S$35,000. Besides that, short-term loans are mostly unsecured, meaning that no collateral is needed.
Through reputable lenders, short-term loans can be approved within a day, after reviewing your credit history and other criteria like annual income. 
Short-term loans are usually required to be repaid within a year, with repayments usually to be made monthly or on payday. 
The approval for a short-term loan is also relatively quicker, meaning that you will get the capital you need without having to wait for a long time. 
With that said, not all licensed moneylenders or financial institutions use the same term. Other terms that may be used for short-term loans are payday loan, cash advance, payday advance, fast loans, payroll advance, and payroll loan. 
With a short-term loan, you'll be able to get temporary support for your personal needs. But before deciding to apply for a short-term loan in Singapore, be sure to consider the pros and cons. 
What Are The Benefits Of Taking A Short-Term Loan In Singapore?
1. Convenience
In general, requirements and credit checks for short-term loans are more lenient. This makes it more convenient and useful in cases when you urgently need cash.
In addition, many lenders offer a quick and simple application process for short-term loans. Approvals tend to be done more quickly, allowing you to get your loan as fast as within a day.  
Most short-term loans also do not require collateral. This means that you won't have to risk losing an asset when applying for a short-term loan. 
2. Less Stringent Credit Check
Credit checks for short-term loans tend to be less stringent as well. Licensed moneylenders will usually focus more on your annual income than your credit score. 
So even if your credit score isn't that great, there's still a possibility that you can get approval for a short-term loan.
3. Flexibility
Short-term loans are usually designed to better cater to your needs in terms of the loan amount, repayment, and interest rates. 
Applying for a short-term loan gives you flexibility for repayments. For instance, if you're planning to apply for a short-term loan with Crawfort, you can choose to have weekly, bi-weekly, monthly, or payday repayments. This can help you manage your repayments better. 
4. Accessibility
Both banks and licensed moneylenders are easily accessible in Singapore, allowing you to apply for a short-term loan easily. 
As more financial institutions and licensed moneylenders go digital, loan applications can also be done online, allowing you to submit your application at any time you need it. 
In the case of licensed moneylenders, once your loan is approved, you'll need to drop by their outlet for a face-to-face verification before your loan is disbursed in cash or deposited in your bank account. This face-to-face verification process prevents identity fraud, and allows lenders to go through the loan terms thoroughly with the borrower.
What Are The Drawbacks Of A Short-Term Loan?
1. Higher Interest
While short-term loans are convenient and useful, their interest rates are typically higher than long-term loans due to the shorter loan period. 
Plus, with the short loan period, you may need to pay higher interest per month as compared to a longer-term loan. But, you'll be able to pay off your loan much quicker as compared to a long term loan. 
2. Higher Chance Of Being Complacent About Payment
Due to the low amount and short duration, some debtors may end up becoming complacent, thinking that the loan can be paid off easily. This can make them forget about making repayments and end up piling up more interest and late fees. As a result, they may even feel overwhelmed by the total amount to be repaid at the end of the loan tenure. 
In some cases, debtors may even end up taking another loan to pay off the initial loan. If loan repayments aren't managed properly, it can result in a deadly spiral of debt. 
3. Opportunity For Loan Sharks
As more businesses go digital, this opens up more opportunities for loan sharks to lend money. Digitalisation also makes it harder to distinguish between a licensed moneylender and a loan shark.
Borrowing from loan sharks can also be problematic, as they have sky-high rates and hidden fees, making it difficult to pay it off. 
Hence, it's essential to check and ensure that you're borrowing from a licensed moneylender before you apply and sign for a short-term loan.
Read more on why you shouldn't borrow from a loan shark here. 
What Are The Various Types Of Short-Term Loans Available In Singapore?
1. Emergency Cash Loan 
Those who urgently require cash can consider applying for emergency cash loans. With this, you can get cash to cover unforeseen expenses such as medical bills and home or vehicle repairs. 
For faster approval, you may consider approaching a licensed moneylender as they tend to be more lenient than banks in their process. 
Apply with Crawfort for a faster loan process and approval. 
2. Payday Loan 
A payday loan is another alternative for you if you have a low credit rating. 
Take, for example, your pipes at home burst unexpectedly, and you need a sum of money to handle all the repair works. Payday is a few more weeks away, and forking out this amount now will put a significant dent in the month's budget. Here's where a payday loan is a good option to consider. It can help to cover unexpected expenses without putting you in a tight situation.
Payday loan is a good option to consider if you need a large sum of money before your paycheck is in. However, do take note that payday loans require you to pay off the entire lump sum once your payday arrives. 
Not sure why you have a low credit score? Find out why here. 
You can also learn how to improve your credit score here. 
3. Line Of Credit
If you're facing cash flow problems, another option to consider is a line of credit. What's good about a line of credit is that you won't be charged any interest until you withdraw from it. 
For example, if your line of credit has a limit of S$30,000 but you've only withdrawn S$17,000, the interest will only be levied on the S$17,000 that you've used.
In times of emergencies, you may also choose to take out as much as you need as long as you don't exceed the maximum credit given to you. 
4. Bridging Loan
Another short-term loan option in Singapore is a bridging loan. This is useful for when you're in the midst of buying a new house, but your current house is not sold off yet. 
A bridging loan can help to cover the mortgages for both houses. You may also need to put up collateral, in which you can use your current house. 
Although bridging loans may incur higher fees and interest rates compared to other types of short-term loans, it's a good option to consider if you can't afford to delay buying a new house.
Where Can You Get Short-Term Loans In Singapore?
1. Licensed Moneylenders
As of October 2020, there are 156 licensed moneylenders in Singapore. They are regulated by the Ministry of Law on areas such as the amount they can lend, and the interest rates and fees they can charge. 
Under the Ministry of Law's regulation, you may get a loan of any amount for secured loans from licensed moneylenders. On the other hand, the loan amount for unsecured loans is regulated. 
The table below shows the amount that you can borrow from licensed moneylenders in Singapore, based on your annual income. 
| | | |
| --- | --- | --- |
| Borrower's annual income | Singapore Citizens and Permanent Residents | Foreigners residing in Singapore |
| Less than S$10,000 | S$3,000 | S$500 |
| At least S$10,000 and less than S$20,000 | S$3,000 | S$3,000 |
| At least S$20,000 | 6 times monthly income | 6 times monthly income |
Source: Ministry of Law
Do note that the maximum interest rate licensed moneylenders can impose is 4% per month regardless of income, or whether it's a secured or unsecured loan. 
The interest rate can only be levied on the remaining amount that hasn't been paid yet. For example, if you've taken a loan of S$10,000 with S$4,000 repaid, only the remaining S$6,000 can be charged interest. 
Similarly, only a maximum late repayment interest rate of 4% per month for each month repaid late can be imposed on the debtor.
This interest rate can only be imposed on the amount that was repaid late. If you've taken a loan of S$10,000 and S$2,000 was repaid late, the late interest fee can only be imposed on the S$2,000.
2. Banks
Banks usually also offer short-term loans, so they're another option to consider. 
Although banks usually offer low-interest rates for personal loans, their approval process is generally longer than licensed moneylenders. In addition, they focus more on credit rating when approving loans, which may lower your chances of approval if you have a low credit score. 
Hence, if you're in a hurry to get cash, a bank may not be a suitable option for you.
3. Private Funders
Another option will be private funders. They are excluded under the Moneylenders Act and are exempted from holding a license. Under this exclusion, private funders are only allowed to lend money to accredited investors or corporations. This includes: 
If you fall under any of the groups above, you can take out a short-term loan with private funders. However, private funders may require you to put up some form of collateral, which you may risk losing if you default on the loan. 
In general, it's good to compare rates from at least 3 different financial institutions. This allows you to find the rates and terms that are suitable for you. 
What Are Some Alternatives To Short-Term Loans In Singapore?
Prefer not to borrow from a financial institution? Here are some other alternatives you may consider. 
1. Borrow From Family And Friends
Talk to your family and friends about your situation and see if you can borrow from them instead. If you choose to do so, it'd be good to create a formal agreement. 
A formal agreement serves to put in black and white what's agreed. It can help to reduce the likelihood of misunderstandings which could end up ruining the relationship with your family or friends. 
2. Community Resources
Do not hesitate to ask for help. Look out and ask around for any community resources that you can apply to help with your finances. 
For instance, if you've lost your job or a significant amount of income due to COVID-19, consider applying for the Temporary Relief Fund or the COVID-19 Support Grant. 
3. Sell Items For Cash
Most of us are familiar with sites such as Carousell. These sites enable you to sell off new or used items that are in good condition for cash. If you have any items that aren't used anymore and can be sold, consider putting them online to earn extra cash. 
4. Ask For A Payday Advance From Your Employer
Another option to consider is to approach your employer and see if there are payday advance options that you can take.
Need a personal loan but worried about your credit score? Read this guide to learn how you can get a personal loan in Singapore with poor credit.
FAQs About Short-Term Loans In Singapore
Still considering between short-term loans and its alternatives? Learn more about what to expect if you're applying for short-term loans here. 
How Do You Qualify For A Short-Term Loan In Singapore? 
To qualify for a short-term loan, you must be employed on a permanent, part-time, casual, or contract basis. You should also be able to provide a payslip, CPF contribution statements, or income tax statements to qualify for one. Even if you're new to a job, you can still apply for a short-term loan.
You also qualify for a short-term loan if you are self-employed, whether you're running a business from home, or a taxi or private-hire driver.  
Learn more about how a personal loan can be useful for taxi or private-hire drivers here. 
As long as you can provide proof of income (except rental), you're eligible for a short-term loan. This means that if you're a retiree with a part-time job, you can still apply for it. 
If you've been discharged from bankruptcy, have outstanding loans, or poor credit history, you qualify for short-term loans as long as you're assessed to be able to make prompt repayments.
Do note that you're also eligible for a loan even if you don't have a Singapore home address, as long as you can provide your proof of residence.
On the other hand, you won't be eligible for a loan if you're under 18 years old, a student, or an NSF. 
How Long Does It Take To Process A Short-Term Loan?
In general, banks may take up to 3 to 7 days to process the application.
However, in times of urgency, time is of the essence. At Crawfort, your loan request can be processed and approved within 8 minutes. 
Crawfort's loan platform is integrated with MyInfo, allowing you to log in to your SingPass to pre-fill certain information. This speeds up the application process. This also means you can submit your application anytime, anywhere. 
How Do You Collect Your Short-Term Loan Upon Approval?
Once your application is approved, you'll need to head down to the moneylender's outlet to do a face-to-face verification and loan contract signing. After which, the funds will be disbursed to you either in cash or to your bank account. 
Wondering why you need to head down to the outlet for a face-to-face verification? While licensed moneylenders can process and approve loans digitally, they're required to do a verification and go through the term loans with you after the approval. This also helps to prevent identity fraud. 
On the contrary, unlicensed moneylenders or loan sharks may approve your application through email, SMS, or phone call without any contract or any face-to-face meeting. 
What are the other things you should know about loan sharks in Singapore? Click here to find out. 
How Much Can You Borrow?
In general, personal loans in Singapore can range from S$2,000 to S$50,000. Some licensed moneylenders offer up to S$100,000.
Planning to borrow from Crawfort? If you're a Singaporean or PR, you'll be eligible to borrow the following amount based on your annual income: 
| | |
| --- | --- |
| Annual income | Maximum loan amount |
| Less than S$20,000 | S$3,000 |
| At least S$20,000  | 6 times monthly income |
What Are The Documents Needed To Submit A Loan Application?
The documents needed to submit a loan application are:

NRIC

SingPass and 2FA

3 months of official computerised payslip 
With the convenience and accessibility of short-term loans in Singapore, you can receive cash quickly in unforeseen circumstances.
Ready to apply for a short-term loan? Apply for one with Crawfort and get it approved within the next 8 minutes!