30 July 2023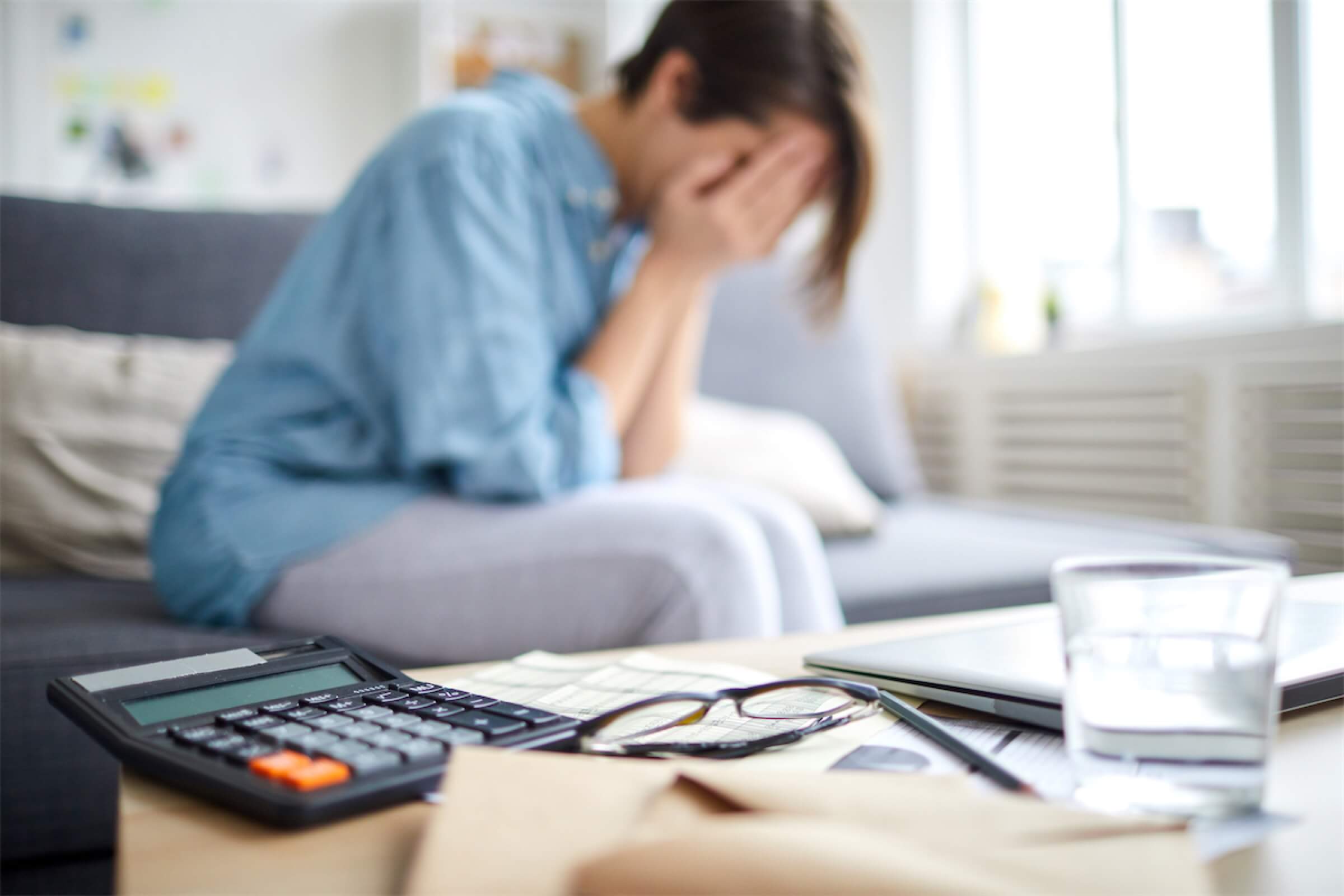 With the lure of credit cards and their rewards (think airmiles, cashback, free luggage), many Singaporeans end up with large credit card debt. Swiping the card is so easy and convenient, that many fall into the endless debt trap. If you find yourself struggling to make timely credit card and personal loan repayments in Singapore, you may consider taking on a Debt Consolidation Plan. 
This term itself doesn't sound friendly with the word "debt" in it, but it might just be your ticket out of the debt trap. 
What's A Debt Consolidation Plan? 
A Debt Consolidation Plan (DCP) helps to combine all of your outstanding unsecured loans into a single loan with a financial institution .e.g with licensed moneylenders or banks. 
Basically, instead of making numerous loan repayments to different banks and financial institutions or licensed moneylenders each month, you'll only make one repayment each month to one financial institution. This makes it easier for you to manage your repayments. 
Debt consolidation loan in Singapore is one of the 4 types of personal loans in Singapore. Other than DCP, the other 3 are personal instalment loans, line of credit, and balance transfer.
How does it work?
When to use it? 
Interest rate
Maximum loan amount 
Loan tenures available
Personal instalment loans 

Money is borrowed and repaid in equal instalments

For large purchases that can be repaid over time

3.7% to 7% per annum

Starts from 1.8% per annum if you're borrowing from Crawfort

4x monthly salary and above

Up to 6x monthly salary with annual income of at least S$20,000 if you're borrowing from Crawfort

12 to 60 months 

Line of credit 

Interest is only charged on the amount withdrawn

For financial emergencies

18% to 22% per annum

2x monthly salary and above

No fixed tenures

Balance transfer 

A short-term 0% interest account that combines outstanding balances from credit cards

For consolidating repayments on many credit cards 

0% interest for a period of time; afterwards, 17% to 28% per annum

4x monthly salary 

3 to 18 months 

Debt Consolidation Plan

Consolidate all outstanding unsecured loan debts into one loan. 

For those who are struggling with multiple debt repayments

3.12% to 12% per annum

12x to 18x monthly salary 

1 to 10 years
Source: Singsaver
Learn more about these 4 types of personal loans in Singapore here. 
If you were to ask your banker or financial advisor about the interest rates of DCP, you might be startled. Yes, the interest rate is high, but the benefit of the debt consolidation loan is that the interest rates are still lower than that of credit cards. 
Credit cards in Singapore are notorious for their high-interest rates, with an average rate of 25% per annum. DCPs, on the other hand, charge around 3.12% to 12% per annum. 
Plus, credit cards are infamous for their snowball effects. With their high-interest rates, borrowers find it really difficult to make full repayment. If you're struggling with multiple debts, including credit card debts, a debt consolidation loan might be suitable for you. 
Learn how personal loans, including DCP, can help you clear credit card debts. 
Not All Loans Can Be Consolidated Under A Debt Consolidation Plan 
While Debt Consolidation Plans can solve the financial crisis for some, there are some loans that cannot be consolidated under it. 
Debt consolidation loans in Singapore are only available for unsecured loans, such as personal instalment loans, credit cards, and personal line of credit, as these loans don't require collateral. 
On the other hand, secured loans such as education loans, property loans, and car loans can't be consolidated under the DCP. Business loans cannot be consolidated under the DCP as well. 
Learn more about the differences between secured and unsecured loans here. 
Who Can Apply For The Debt Consolidation Loan in Singapore? 
The DCP is available for Singaporeans and permanent residents (PRs) only. 
In addition, you'll need to have an annual income of between S$20,000 and S$120,000. Your net assets also cannot exceed S$2 million. 
Lastly, only those who are heavily in debt can apply. Your total debt amount has to be at least 12 times of your monthly income before you can request for a DCP. 
What Are The Documents Needed For The Application? 
You'll need the following documents to apply for a Debt Consolidation Plan: 
NRIC (front and back)

Latest income statements 

Latest credit card and unsecured credit (including personal loan) statements 

Confirmation letters stating unbilled principal balances for unsecured instalment plans (if applicable)  
Where Can You Apply For A Debt Consolidation Plan? 
Here's a list of financial institutions and banks that offer DCP in Singapore:
DBS

UOB

OCBC

Standard Chartered

HSBC

Maybank 

Citibank

RHB 

Bank of China 

HL Bank

CIMB

American Express

Diners Club

ICBC
How Does The Debt Consolidation Plan Work? 
Let's say you earn a monthly salary of S$3,000. You've signed up for many credit cards and took out several personal loans. 
With these credit cards and personal loans, you've bought branded watches, new clothes, new furniture, and new gadgets. Unfortunately, you find yourself unable to pay off your credit card balances and personal loans on time. This led to a debt amounting to S$80,000, which is more than 12 times of your monthly income. 
In this case, you may consider applying for a debt consolidation loan in Singapore with any of the financial institutions listed above to pay off your debts. Afterwards, you'll only have to make monthly repayments with the financial institution that you've signed with. 
Alternatively, you can consider other types of personal loans such as balance transfers or personal instalment loans in Singapore. 
4 Things To Take Note Of Before Applying For The Debt Consolidation Plan
Before applying for a DCP, you should be clear of what it entails. After all, you wouldn't want to find yourself being charged for additional charges halfway through your DCP loan tenure. 
Once approved, the total amount calculated under your DCP will be inclusive of your total outstanding debts, your outstanding interest, and an additional 5% on top of the total. 
Don't be shocked when you see this additional 5%! The bank officer did not get your loan application wrong. This 5% acts as a buffer for the other loans. 
Let's say that you've applied for a DCP with a bank. The bank has approved of your DCP and they are supposed to help you pay all of your unsecured loan debts. 
They need to make payments to all the banks and financial institutions that you owe money too. However, when it comes to loans, there are always things such as late payment charges, extra fees, and late fees. This 5% is to cover those extra charges that might pop up. 
Not to worry, the bank will definitely return you the excess at the end of the DCP loan tenure. 
2. Refinancing With Another Financial Institution 
Perhaps you've signed a DCP with a financial institution and decided that it's not to your liking. You prefer to deal with another financial institution. 
While you're allowed to refinance your debt with another financial institution, you'll need to wait for at least 3 months to do so. 
Plus, you'll need to get the approval from the first financial institution that you have the DCP with. Do take note that there might be penalty charges or early termination fees. Be sure to ask your financial advisor for clarifications before making a decision.
3. Approved DCP Amount Might Not Be Your Entire Debt Amount 
The financial institution which approves your DCP application will try their best to help you clear your outstanding debts. However, it still depends on your income and situation. 
Due to some circumstances, your approved DCP amount might not be able to cover the entire debt amount. This means that you'll still need to repay the remaining balance on your own. 
4. All Unsecured Credit Facilities And Lines Of Credit Will Be Suspended Once DCP Is Approved 
Once your DCP is active, you won't be allowed to apply for a new credit card or loan, and use your credit facilities. This will help you to focus on clearing your debts. 
However, the good news is that the financial institution that approved your DCP will provide you with a revolving credit facility. You'll still have credit to pay for daily essentials. 
What If I Don't Qualify For Debt Consolidation Plan From Banks? Should I Go To Licensed Moneylenders? 
Since banks have stringent requirements, getting a debt consolidation plan can be tough. If you've got rejected, don't worry, licensed money lenders can help you out with your debt repayment plan.
Private money lenders have easier eligibility requirements and are notable for fast approval when it comes to debt consolidation loan. It can get your loan approved in just minutes.
With money lenders, you've got higher chances of approval for your debt consolidation loan. Getting one is easier with their online application form.
The Advantages Of Getting Debt Consolidation Loan From Licensed Moneylenders
To gain full benefits of taking a debt consolidation loan, it is essential that you must borrow only from a licensed moneylender. In this way also you can avoid conflict and stress in the future. Unverified lenders are known for providing higher interest rates. But with a licensed moneylender, you can gain the following:
With low-interest rates
Custom monthly minimum repayments – based on your capacity to pay
You can choose your loan duration
Hassle-free application
With Easier Requirements
Quick Approval
Always be aware that unlicensed moneylenders are always looking for new victims each month. Therefore, when getting a debt consolidation loan, always do a verification, borrow only from trusted and licensed lenders. When dealing with a reliable lender you are sure that you can avoid scams.
What If I Still Don't Qualify For The Debt Consolidation Plan To Clear My Debt? 
If you didn't manage to get a debt consolidation plan from licensed moneylenders or banks, don't feel disheartened. There are other ways to go around the situation. 
Look At Balance Transfers
You can look at balance transfers offered by several banks and financial institutions in Singapore. It's a type of personal loan in Singapore that allows you to consolidate all your credit card balances. This method buys you time, but there will be harsh drawbacks if you can't repay in time. 
Negotiate With Your Lender
You may also consider speaking to your lender. Arrange for a refinancing plan with them. Be honest with them and let them know your situation, and they'll be more likely to help you work out possible solutions. 
Go For Credit Counselling
Another option is to attend credit counselling. 
Credit Counselling Singapore is a social service agency that helps individuals with financial counselling, education, and debt management. 
They are recognised by The Association of Banks in Singapore (ABS) and have helped numerous people tide through tough times. They can help you facilitate a debt repayment arrangement and plan your journey for a debt-free life. 
Wondering about how credit counselling works? Find out here. 
Learn more about your options if you have trouble paying your debt. 
Choose The Best Financial Plan For Yourself
Debt Consolidation Plans are very helpful, especially if you're drowning in debt. It's a type of personal loan in Singapore but one that doesn't drain borrowers dry. 
It may sound weird to take on another loan when you already have your hands tied, but DCPs definitely offer lower interest rates than credit cards. 
But if you don't qualify for a DCP and need some funds to pay urgent bills, you can consider taking a personal instalment loan instead. You may apply for one at Crawfort.