16 October 2023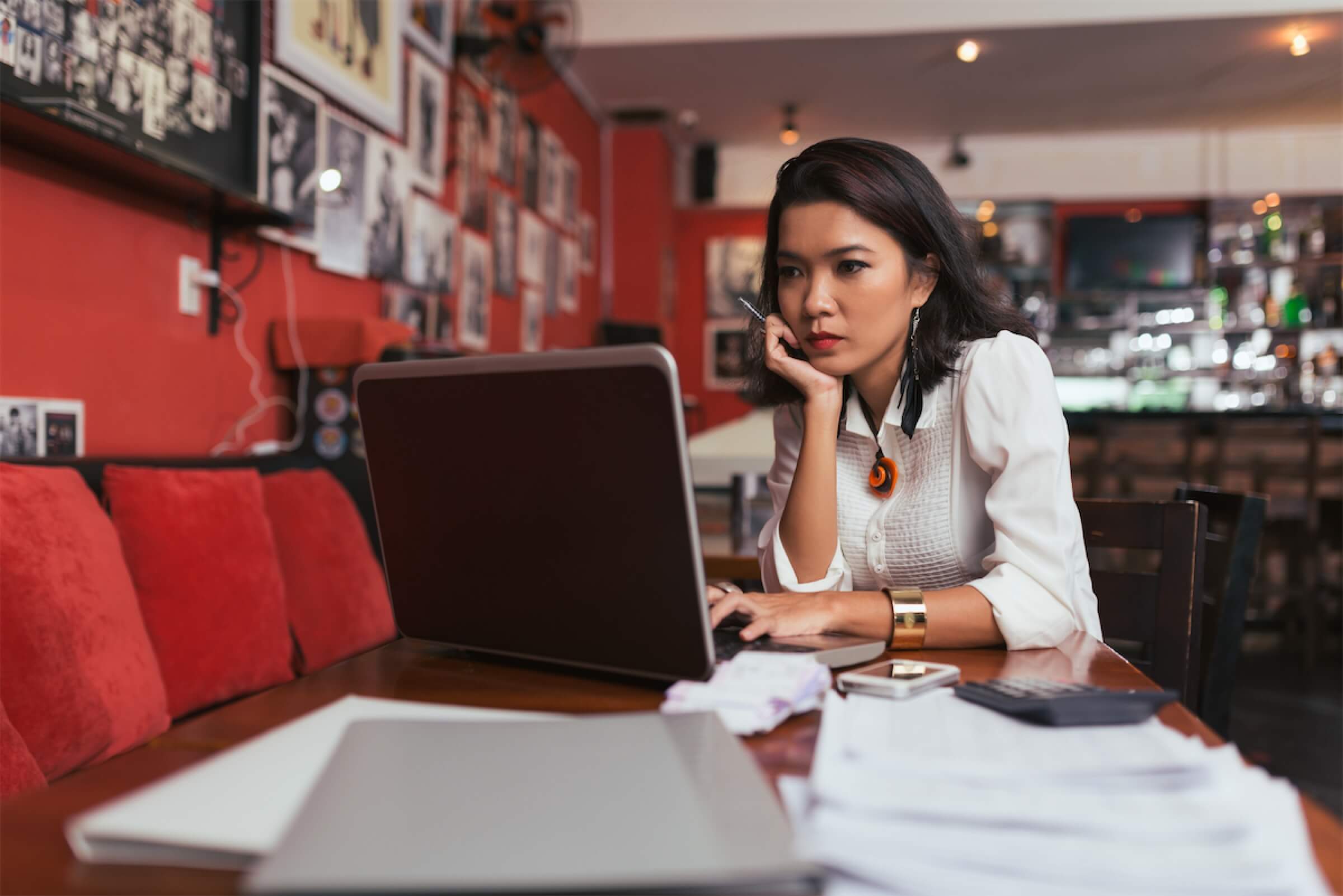 If you're in a financial jam, you want to get a personal loan as quickly as possible. But what if you don't have income proof? In this article, we share with you some useful tips on how you can get a personal loan in Singapore without standard income proof like payslips. 
But before we dive into this, let's clarify how personal loans work and the general requirements to take note of. 
How Much Can A Salaried Person Get For A Personal Loan?
The maximum loan amount you can get in Singapore depends on your loan provider, income, personal loan interest rates, and the loan tenure you opt for.
Borrowing From Banks
When it comes to borrowing money, most of us will think of borrowing from the bank. 
After all, banks are able to offer you a larger loan amount with their loan packages than, say,  private financial institutions. However, they usually come with stricter eligibility criteria and formalities. 
For instance, if your annual income falls below S$30,000, you'll not be able to apply for a personal loan with a bank. This is the general benchmark that banks in Singapore use to extend a loan. 
However, there are some exceptions to this rule.
For one, some banks may offer you a personal loan at a higher interest rate if you have a lower annual salary. And if you're a foreigner residing in Singapore, your annual income has to be at least S$40,000 to S$60,000, depending on the bank.
Considering these strict conditions, borrowing from licensed moneylenders can be a better alternative. 
Borrowing From Licensed Moneylenders
While the word "moneylender" tends to be associated with loan sharks, it's important to note that they're not the same as licensed moneylenders. 
Interest Rates
For starters, there's a limit to the interest rate that licensed money lenders in Singapore can charge. 
Unlike loan sharks or illegal lenders who charge sky-high interest rates, licensed money lenders in Singapore are not allowed to charge more than 4% interest per month. 
For instance, Crawfort's nominal interest rate starts from as low as 1.8% per annum. 
Plus, licensed moneylenders adhere to the Ministry of Law's strict regulations. 
Wondering what are the other differences between borrowing from a licensed moneylender and a loan shark? Learn all about them here. 
Loan Amount
Licensed moneylenders can only extend a loan of up to S$3,000 if you earn less than S$20,000 annually. If you're making more than S$20,000 annually, you can borrow up to 6 times your monthly income.
On the other hand, some banks only allow you to borrow up to 4 times your monthly salary. This also means that you'll have to pass through a longer approval process for a lower loan amount.
Loan Approval
Licensed moneylenders are generally more lenient than banks with their loan approval. When approving loan applications, they tend to focus less on your credit score, and more on your ability to repay the loan. So there's a higher chance that you'll get your loan approved on your first application. 
They're also generally much more flexible and customise their loan products according to their customer needs. They'll tailor your loan according to your financial capabilities so that the interest, tenure, and repayment are manageable for you.
For instance, if you're planning to borrow from Crawfort, you can choose the repayment schedule that suits your needs. You can either opt for monthly, bi-monthly, weekly, or payday repayments. 
Learn more about the differences between borrowing from banks and licensed moneylenders here. 
Documents You Need To Apply For A Personal Loan In Singapore 
Now that you know more about the eligibility criteria for taking out a personal loan in Singapore, let's take a closer look at the documents you need for the application.
Proof Of Identity: NRIC
If you're a Singapore citizen or a PR, you need to provide your NRIC when applying for a loan. 
If you're a foreigner, banks and financial institutions will require you to present your passport and employment pass. 
Proof Of Residence
Banks and licensed moneylenders in Singapore will have to verify your proof of residence before they can offer you a loan. 
The following can be used for proof of residence:
Bank statements

Utility bills

Letters addressed to you

Tenancy agreements you made
Proof Of Income
Proof of income is essential to determine the amount you can borrow, the interest rate to be charged, as well as your capability to repay the loan. 
So a more significant income allows you to get a higher principal loan amount and a lower interest rate. 
In general, you can prove your income with your CPF contribution and payslips.  
CPF Contribution
Your contribution history statement lists the contributions you made based on your salary during the past 12 months, as well as any job changes. 
However, there's a cap on how much of your salary goes into your CPF account. If your salary is significant and you would like to get a larger loan amount, submitting your payslip would be a better option. 
Payslips
As a rule of thumb, most licensed moneylenders in Singapore require 3 months of your payslips, which you can get from your HR department.
You can submit them to obtain a higher loan amount if:
You have no CPF contribution

Your CPF contribution is very small compared to your salary
If you're planning to apply with Crawfort, the application will be even easier as you don't have to deal with submitting lots of paperwork. You can simply apply with your SingPass and get your personal loan approved in 8 minutes. 
Crawfort uses the MyInfo system, which speeds up your application process. Everything is automated; once you log in via SingPass, most of your information would have already been pre-filled. This saves you the hassle of entering your details and reduces the number of documents to be submitted. This also cuts down the loan application time from hours to just minutes. 
Once your loan application has been processed, you'll receive an in-principle approval via text as fast as 8 minutes. 
After which, you'll need to arrange for an appointment at the outlet for a face-to-face verification before you get your loan disbursed as cash or deposited into your bank account. This face-to-face verification process helps to prevent identity fraud and safeguard the interest of the borrower. 
During the appointment, the licensed money lender will go through the loan contract and terms in detail and address any questions you may have. This ensures that you and your lender are aligned with the loan terms, before you sign the contract. 
Can You Get A Personal Loan Without The Standard Income Proof In Singapore? 
Technically, it's possible to get a personal loan without the standard income proof in Singapore. This means that if you don't have the standard income proof like payslips or CPF contribution statements, you can use other documents to prove your ability to take up the loan and make prompt repayments. 
For instance, if you've just started on a new job and haven't gotten a payslip or made a CPF contribution yet, you can still use your employment letter to support your loan application. 
There could also be other situations where you're unable to get a payslip. They may be unavoidable due to the nature of your job or your company's management. 
For example, some older companies may pay their employees in cash without issuing a payslip. 
Here are some examples of situations in which you may not have a payslip: 
Self-employed, including a taxi or private-hire driver

A freelancer

A contract worker

Your salary is paid in cash
If you fall within these categories of work, either an employment contract or an offer letter will suffice. We go into more details of alternative documents you can use below. 
Learn more about how you can apply for a personal loan as a taxi or private-hire driver here. 
Submit Alternative Documents As Proof Of Income
Licensed moneylenders still require some proof of income to ensure that you can repay the loan. As such, many licensed moneylenders in Singapore, including Crawfort, accept other types of documentation like income tax statements. 
Income Tax Statements
Without a standard proof of income like payslips, you can still get a personal loan in Singapore with your income tax statements. 
Sources of income that are taxable include income from employment, business ventures, investments, and rental payment. 
On top of tax income statements, you can also provide proof of income from non-taxable sources to increase your chances of loan approval, such as the following: 
Alimony.

Alimony isn't taxable in Singapore. So if you're getting regular payments from your former spouse, you may include the proof of alimony in your loan application. Do note that some creditors might ask you for the court documents at some point of the application process.

Foreign-sourced income.

Unless you get this income through a partnership in Singapore, you don't have to pay tax for it. So if you're a freelancer working with foreign clients, you can use this proof of income to apply for your loan. 
Notice Of Assessment (NOA)
Your Notice of Assessment is your tax bill. It features all the details about your chargeable income and the total taxes you're paying for.
As an individual, you'll get your NOA after submitting your income tax.
Here's how you can request your NOA:
So what's the difference between NOA and income tax statements?
NOA is the tax bill you're getting after paying all your taxes. That means it does not include other non-taxable sources of income that you may have, which can increase your qualifying income. 
Employment Contract 
If you only became employed recently, you may not have made any CPF contributions yet. You may not even have gotten your first paycheck yet. In that case, some licensed money lenders will accept just your employment letter or confirmation letter.
Situations in which an employment contract is used as proof of income include: 
First-time employees

Foreigners who have only just started working in Singapore

People getting back to the workforce after a period of time
You should ensure that your employment contract has the following: 
Features the company's letterhead

Includes your commencement date of employment

Includes your full name and identification number

Includes your salary information

Is dated correctly

Is signed by you and your employer

Has the company stamp
Keep Your Credit Score Healthy
Another solution to help you get a personal loan in Singapore without a payslip as income proof is to keep your credit score healthy. Of course, this has to be coupled with other supporting documents we shared above. A healthy credit score alone will not get you the loan you need. But it can help increase your chances of getting one. 
This is because your credit score shows lending institutions whether or not you're a creditworthy customer. Banks and licensed moneylenders are more likely to approve your loan when you have a high credit score. 
Your credit score is affected by the following: utilisation pattern, recent credit, account delinquency data, credit account history, available credit, and enquiry activity.
Here are the different credit score tiers by Credit Bureau Singapore (CBS): 

Score range

Risk grade
Probability of default
Min
Max

1911-2000

AA

0.00%

0.27%

1844-1910

BB

0.27%

0.67%

1825-1843

CC

0.67%

0.88%

1813-1824

DD

0.88%

1.03%

1782-1812

EE

1.03%

1.58%

1755-1781

FF

1.58%

2.28%

1724-1754

GG

2.28%

3.46%

1000-1723

HH

3.46%

100%
Source: Credit Bureau Singapore
In Singapore, scores for bad credit range from 1,000 to 1,723. Those with credit scores within this range are seen to be most likely to default on their loans. This also means the chance of them getting a personal loan is low.  
Factors that cause low credit scores include:
A very short or non-existent credit history

An inability to make timely payments to your pre-existing loans or bills

Owing a great deal of money that you're unable to repay

Having a lot of open credit facilities

Multiple loan applications within a short time frame
Find out more about what might have brought down your credit score here. 
So if your credit score isn't so good because of past financial slip-ups, now is the time to set it right. 
Here's how to improve your credit score:
Build your credit history by applying for a standard credit card.

This tactic helps you to build your credit history and show lenders that you can make timely payments.

Check your credit report frequently.

System errors can show repayment or credit issues even if you're diligent with your finances.

So it's best to correct these errors before applying for a loan.

Try not to miss or delay any payments.

If you're facing any difficulty managing your expenses, consider contacting a credit counselling agency for help.

Learn more about how credit counselling can help you here.

Don't over-utilise your credit card

because it shows an inability to manage your finances responsibly.

Don't take too much credit than what you can repay.

Loan defaulting is a red flag because if you did it once, you could do it again. Set priorities and only take out loans within your means.

Reduce your active loans by consolidating them.

Consider options such as a

balance transfer

to enjoy a lower interest rate for your credit card bills or a

debt consolidation plan

to help you manage your repayments better.

Don't send heaps of loan applications within a short time frame

because it signals to financial institutions that you're credit hungry. Only apply for the second time when your first application is rejected.
Read more about how to improve your credit score here. 
How To Apply With Crawfort 
If you want to get the best personal loan for your needs, consider applying with Crawfort.
The good thing about applying with Crawfort is that we have an enhanced and streamlined loan application process, allowing you to get your personal loan approval within 8 minutes. 
All you need to have for your application is your NRIC and your SingPass, which allows you to pre-fill most of your details. Plus, if you have CPF contributions, you won't need to submit your proof of income, as the system is able to pull your income information from CPF.