17 November 2023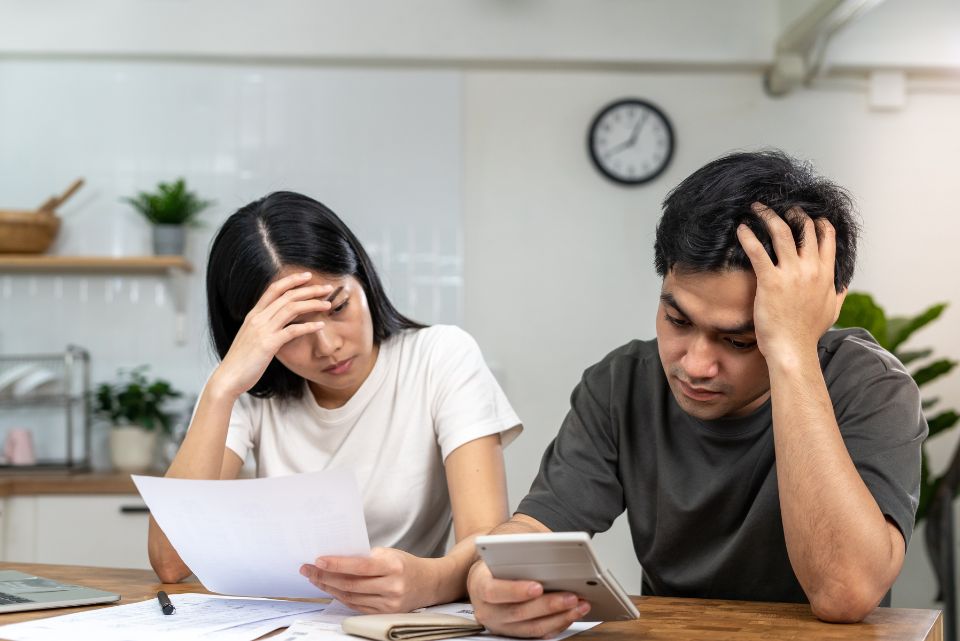 With the high cost of living in Singapore, handling various debts might be challenging. Debt consolidation can be really challenging especially for individuals with bad credit.
However, even with a bad credit score, it is not impossible to consolidate your debts.
This guide covers how to do debt consolidation with a bad credit score in Singapore.
A Guide to Bad Credit Debt Consolidation
Managing bad credit while consolidating debt can be complicated. Bad credit makes debt consolidation complicated. With a strategic plan, you can simplify your finances and secure your future.
Here's a step-by-step approach for bad credit debt consolidation:
  1. Assess Your Debt Situation
Begin by understanding the full extent of your debts. Make a list of all your outstanding balances, interest rates, and monthly payments. This will give you a clear picture of your financial situation.2.  Research Debt Consolidation Options
  2. Research for Debt Consolidation Options
Despite having bad credit, there are still debt consolidation options available. Research and compare different debt consolidation plans offered by financial institutions in Singapore. Some common options include personal loans, balance transfer credit cards, or Debt Consolidation Plans (DCP).
  3. Consider Debt Counselling
Seek advice from a reputable credit counselling agency in Singapore. They can provide insights into your financial situation and guide you on the best course of action. They may also help you negotiate with creditors to achieve more favorable terms.
  4. Apply for a Debt Consolidation Plan (DCP)
If you are eligible, consider applying for a Debt Consolidation Plan. DCPs are designed to help individuals with multiple unsecured debts. While having bad credit may impact the interest rate, consolidating your debts can make repayments more manageable.
A Singapore debt consolidation plan (DCP) simplifies debt management by consolidating them into one account.
A financial institution-approved DCP covers debts, interest, and a 5% buffer for unexpected expenditures. After acceptance, you pay the consolidation institution monthly, simplifying finances.
Discover also types of personal loans in Singapore to consolidate your debt.
  5. Explore Secured Loans
If unsecured debt consolidation options are limited, consider secured loans. These loans are backed by collateral, such as your home or car, which may make lenders more willing to work with you despite bad credit. However, be cautious as your collateral is at risk if you fail to repay.
Learn more about the difference between secured and unsecured personal loan.
  6. Look into Peer-to-Peer Lending Platforms
Peer-to-peer lending in Singapore may be more flexible than traditional banks, especially if you can demonstrate an ability to repay the loan despite your bad credit history. Explore platforms that connect borrowers with individual lenders.
  7. Build a Co-Signer/Guarantor Arrangement
If possible, find a co-signer with a good credit history. A co-signer or a loan guarantor agrees to be responsible for the debt if you fail to repay. This can increase your chances of qualifying for a debt consolidation loan with better terms.
  8. Negotiate with Creditors
Contact your existing creditors and negotiate for better terms. Some creditors may be willing to lower interest rates or offer a more flexible repayment plan, especially if it means they are more likely to recover the debt.
  9. Create a Realistic Repayment Plan
Regardless of the debt consolidation option you choose, create a realistic budget and repayment plan. Stick to it to ensure you can meet your financial obligations and gradually improve your credit score.
  10. Monitor Your Credit Score
Regularly check your credit score and report. As you make timely payments, your credit score may gradually improve, making it easier to access more favorable financial products in the future.
If you are planning to apply for a debt consolidation plan, it's best to familiarise yourself with the primary considerations before applying for a debt consolidation plan.
What Are The Key Considerations Before Applying For A Debt Consolidation Plan?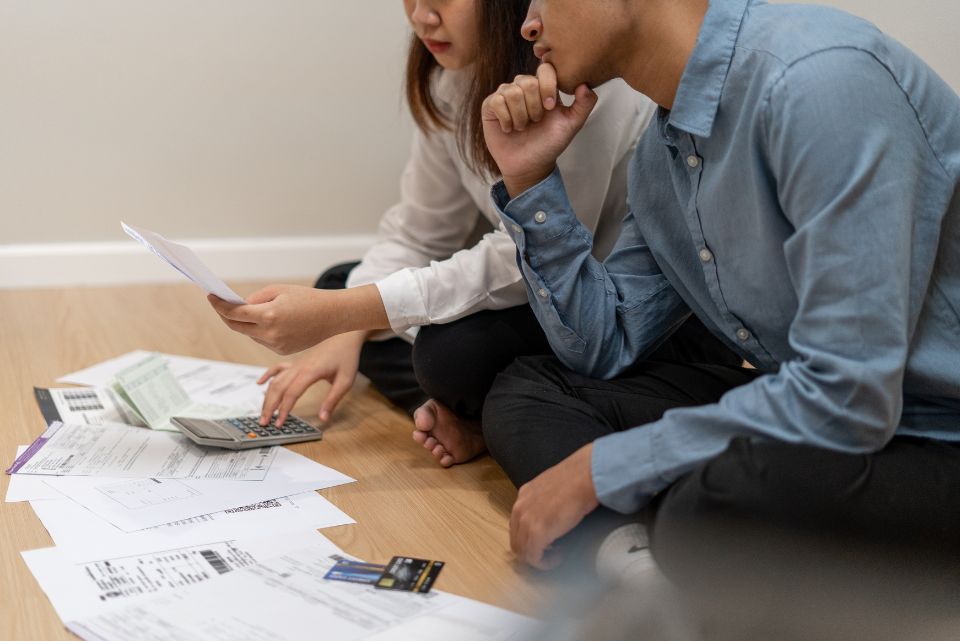 Assessment of Eligibility
To qualify for a DCP in Singapore, individuals must be Singaporeans or Permanent Residents (PRs) with an annual income between S$20,000 and S$120,000. Net assets should not exceed S$2 million, and the total debt must be at least 12 times the monthly income.
Choosing a Financial Institution
Various financial institutions and banks in Singapore offer Debt Consolidation Plans. Some of the prominent ones include DBS, UOB, OCBC, Standard Chartered, HSBC, Maybank, Citibank, RHB, Bank of China, HL Bank, CIMB, American Express, Diners Club, and ICBC.
Application Process
Gather the necessary documents, including NRIC (front and back), Credit Bureau Report, latest income statements, and statements for credit cards and unsecured credit. Submit the required documents to the chosen financial institution.
Loan Approval and Loan Amount
Once the application is approved, the financial institution will calculate the total amount to be consolidated. This includes the outstanding debts, outstanding interest, and an additional 5% buffer.
Repayment Terms
The borrower will be provided with a structured repayment plan. This plan typically involves monthly repayments over a fixed tenure, making it easier for the borrower to manage.
Additional 5% Buffer
The inclusion of an extra 5% in the total amount acts as a buffer to cover any unforeseen charges, late payment fees, or additional costs associated with the existing debts.
Suspension of Credit Facilities
Once the DCP is active, the individual is generally not allowed to apply for new credit cards or loans, and the use of existing credit facilities is suspended temporarily.
Revolving Credit Facility
While new credit applications are restricted, the financial institution offering the DCP may provide a revolving credit facility. This allows the individual to have access to credit for essential expenses.
Repayment Period
The borrower makes regular monthly payments to the financial institution for the agreed-upon tenure. The goal is to systematically pay off the consolidated debt.
Refinancing Considerations
If the individual wishes to refinance with another financial institution, there may be a waiting period of at least three months. Approval from the initial institution and potential penalty charges should be considered.
Completion of DCP
Once the agreed-upon tenure is completed, the borrower should have successfully cleared the consolidated debt. Any excess from the 5% buffer should be returned by the financial institution.
Remaining Balances
In some cases, the approved DCP amount might not cover the entire debt. If this occurs, the borrower is responsible for repaying the remaining balance.
How To Qualify For A Debt Consolidation Plan In Singapore?
If you're considering a Debt Consolidation Plan (DCP) in Singapore to manage your financial obligations more effectively, understanding the eligibility criteria is crucial.
Here's a breakdown of the eligibility requirements and the necessary documents for a successful DCP application:
To qualify for a DCP, you must be either a Singaporean citizen or a Permanent Resident.
Applicants should have an annual income falling within the range of S$20,000 to S$120,000.
The total net assets of the applicant should not exceed S$2 million.
Your total debt must be at least 12 times your monthly income. This ratio helps assess the severity of your debt situation and determines your eligibility for a DCP.
Where to Apply for a Debt Consolidation Plan in Singapore?
Various financial institutions in Singapore offer DCP, including:
American Express International, Inc.
Bank of China Limited Singapore
CIMB Bank Berhad
Citibank Singapore Limited
DBS Bank Ltd
Diners Club Singapore Pte Ltd
GXS Bank
HL Bank
HSBC Bank (Singapore) Limited
Industrial and Commercial Bank of China Limited
Standard Chartered Bank (Singapore) Limited
Maybank Singapore Limited
Oversea-Chinese Banking Corporation Limited
RHB Bank Berhad
Trust Bank
United Overseas Bank Limited
Note: New financial institutions may be added or substituted. See the latest list here.
How To Apply for DCP in Singapore?
To apply for a Debt Consolidation Plan (DCP), you have the option to submit your application to any of the 16 listed financial institutions mentioned above. The decision to extend an offer is at the discretion of the respective financial institution.
What If You Don't Qualify for DCP in Singapore?
If banks reject your DCP application, licensed moneylenders can be an alternative. They often have easier eligibility requirements, faster approval processes, and may offer benefits like low-interest rates and customisable repayment plans.
Here are some advantages of opting for a Debt Consolidation Loan from licensed moneylenders:
Low-interest rates. Enjoy the benefit of competitive interest rates.
Customisable monthly repayments: Tailor your repayment schedule to align with your financial capabilities.
Flexible loan duration. Choose a loan duration that suits your needs and circumstances.
Hassle-free application.  Experience a streamlined application process for your convenience.
Easier requirements. Encounter less stringent eligibility criteria compared to traditional banks.
Quick approval. Benefit from faster approval times, addressing your financial needs promptly.
If debt consolidation is still not attainable, consider the following alternatives:
Balance Transfers. Some banks provide balance transfer options, allowing you to consolidate credit card balances temporarily for relief.
Negotiate with Lender. Engage in discussions with your lender to explore refinancing options, maintaining transparency about your financial situation.
Credit Counselling. Attend credit counselling sessions conducted by recognised agencies like Credit Counselling Singapore. These sessions not only offer financial education but also provide assistance in managing debt effectively.
The Bottom Line
Dealing with debt, especially with bad credit, requires careful consideration of available options.
While debt consolidation plans offer a structured approach, alternative paths such as applying for a personal instalment loan from licensed money lenders, balance transfers, and credit counselling can also provide viable solutions.
It vital that you assess your overall financial situation, weigh the pros and cons, and choose a strategy that aligns with your financial goals and capabilities.