23 October 2023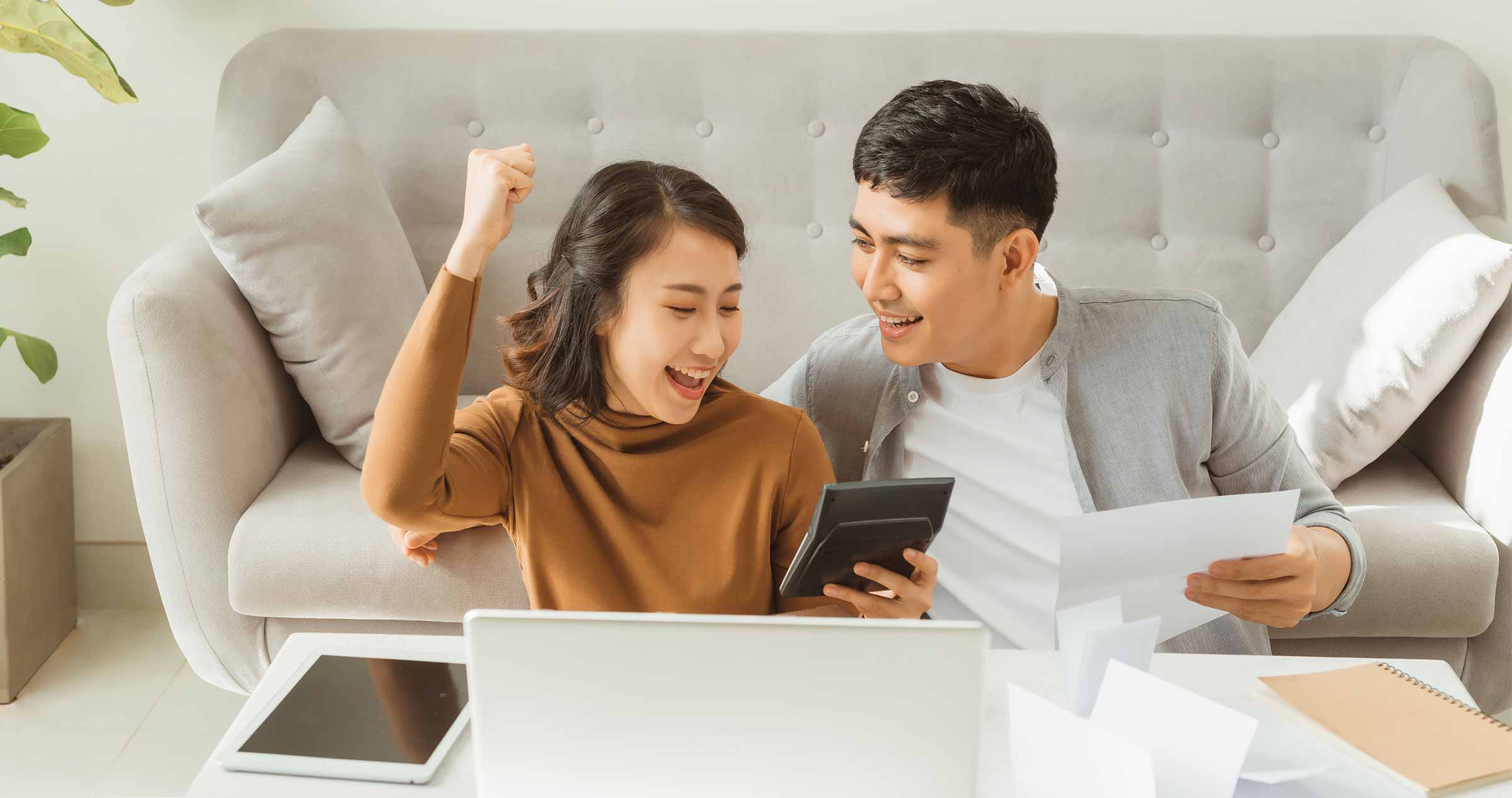 If you often find yourself living paycheck to paycheck despite your best budgeting efforts, you're not alone in this situation.
Overspending is a common challenge that many individuals face. No matter how meticulously you track your expenses, the temptation of impulse buying might occasionally mislead us. The fact is that since we are all imperfect, we will inevitably make impulsive purchases from time to time.
Moreover, Singapore is known for its high cost of living Although the country is considered as among the top 10 countries with highest average salaries, yet for average wage earners they are having a hard time to cover their bills. Therefore, having even a small savings can make a difference.
So, how can you start your savings journey in Singapore? This article aims to provide practical Singapore money-saving advice. Implementing these tips can help you manage your finances as well as growing your savings easily.
How Much of Your Income Should You Save?
When it comes to calculating your personal savings amount, there is no golden formula that applies to everyone.
The actual percentage of your salary that you should set aside for savings depends not just on how quickly you want to become financially independent but also on your overall financial goals.
A general rule of thumb recommends setting aside 10–20% of your income. You may want to think about boosting your savings rate by an additional 5-15% in order to get to your goals more rapidly.
The 50/30/20 rule is one that is recommended by some financial experts. In accordance with this guideline, you must allot fifty percent of your monthly budget to necessary expenditures such as rent, groceries, and transportation.
Another thirty percent is set aside for decisions on one's way of life, while the remaining twenty percent is intended for savings or investments.
You will likely feel more at ease with saving money as time goes on, at which point you will be able to gradually increase the proportion of your income that is put into your savings.
Find out also if it is a good idea to take out a personal loan In Singapore to invest?
How to Save in Singapore: Strategies for Rapid and Effortless Savings Growth in Singapore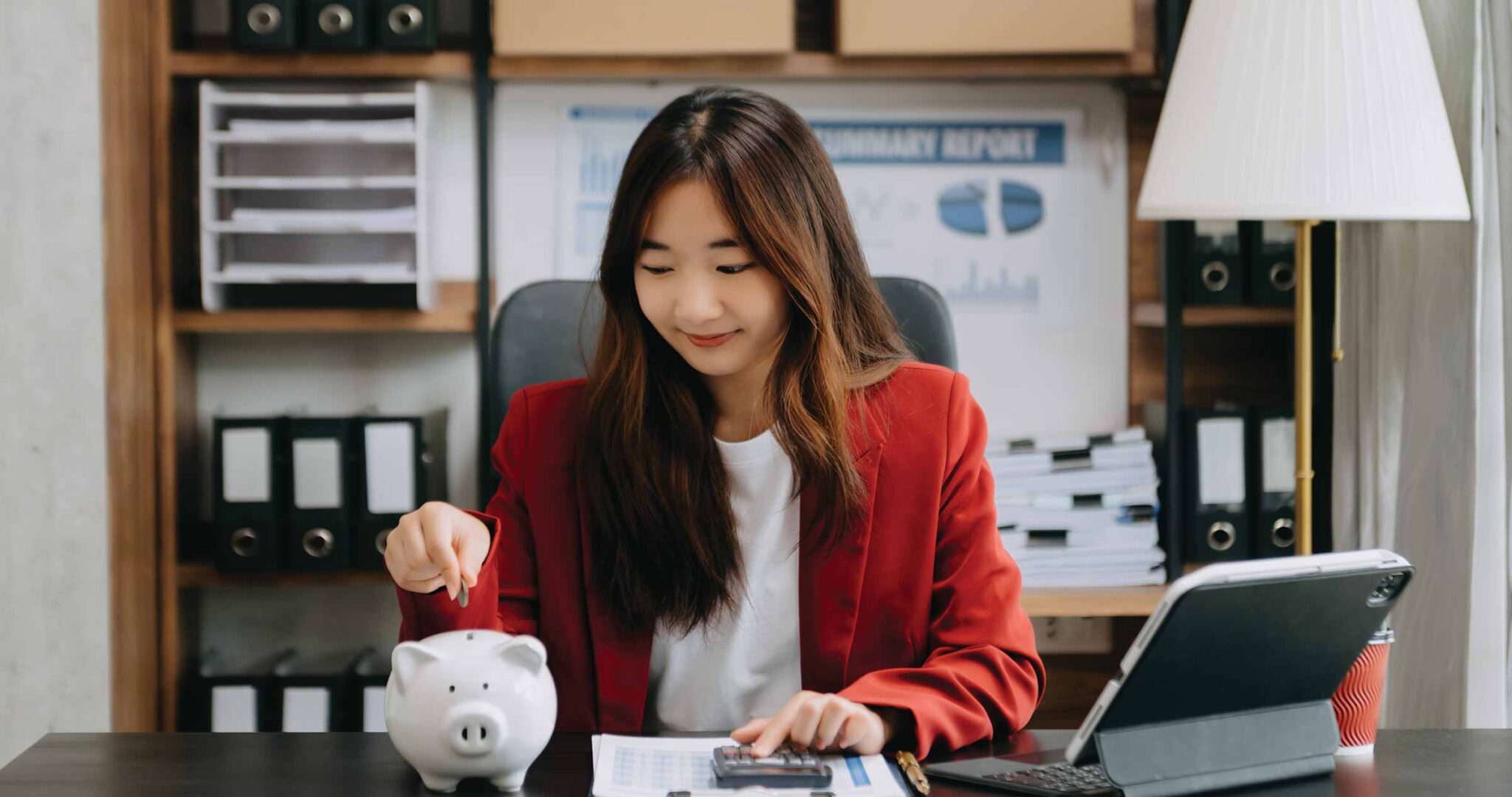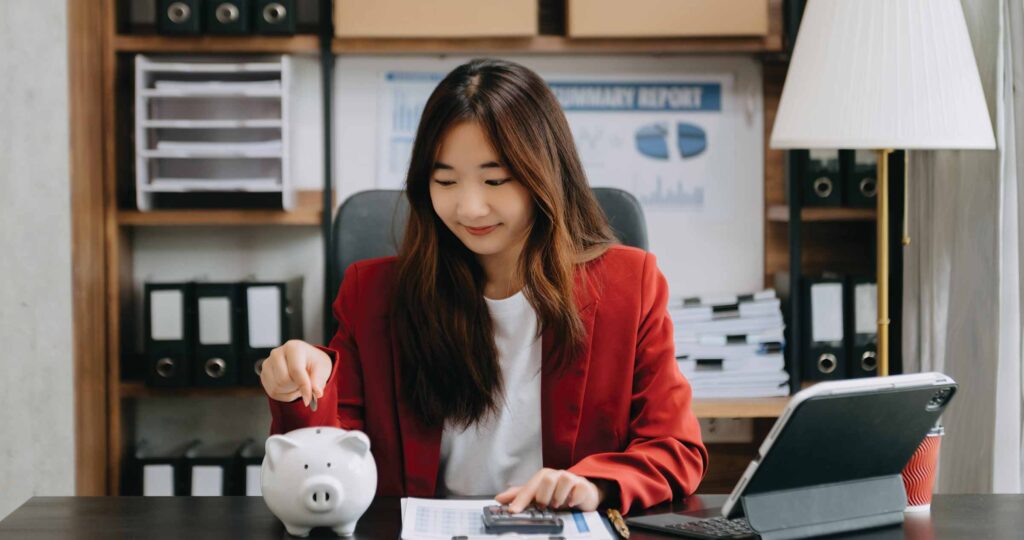 Have a well-defined savings goal
A clear savings goal is essential to financial success. Below are the steps on how to create a clear and achievable savings goals.
Define your savings goal. Set a particular savings goal to begin. Try saving six months of your pay in your savings account. A concrete goal makes financial goals apparent and measurable.
Sharing your objective can increase the likelihood of achieving it. Share your savings goal with loved ones. They'll support you and remind you of your commitment when you're tempted to splurge.
Ensure your savings goal is attainable and time-bound. Set a realistic goal based on your income and spending. Setting a goal timeline is also important. You may attain your goal in a year or two, depending on your circumstances.
Open a Dedicated Savings Account
To start saving money in Singapore, take the first step by setting up a dedicated savings account that provides a competitive interest rate. This move will support the steady growth of your funds over time. To maximise savings, research for banks offering savings with higher interest rates.
Implement the 50/30/20 Budgeting Model
Use a structured budget where 50% of your income goes to needs, 30% to wants, and 20% to savings. This approach helps you set aside a regular percentage of your earnings to your savings.
Manage Your Budget and Expenses
Use the top budgeting and expense tracking apps to assist you in keeping track of your everyday spending and creating an ideal monthly budget.
Automate your Savings
Most banks enable automated transfers to your savings account. The frequency and amount to transfer can be weekly, bi-weekly, or monthly. Pick a reasonable amount that fits your financial goals. This simple method makes financial planning and saving easier than ever by ensuring you save money regularly.
Set Bill Payment Reminders
Avoid missing bill payments by setting up reminders for your financial obligations. Timely payments help you avoid late fees and penalties.
Manage Your Grocery Budget Wisely
Avoid impulse buys by making a shopping list and sticking to it. Maximise grocery savings using discounts & promotions.
Be a Smart Shopper in Buying in Bulk Products
When buying in bulk, exercise caution and avoid falling into the "sale" traps. For instance, resist the temptation to purchase gallons of milk solely because it's on sale; focus on buying items you genuinely need.
Take Advantage of Credit Card Perks
Choose credit cards with cashback incentives, exclusive perks and daily spending savings. Use these credit card benefits to make your daily purchases more rewarding and affordable.
Maximise Credit Card Benefits with Prompt Payments
When you pay off your credit card amount quickly, many banks provide discounts and freebies. Keep in mind that you should only buy what you can afford. Maintain a spending limit and pay off your card amount immediately after each purchase. Therefore, you can maximise your credit card perks while practising good financial habits.
Save by Negotiating Fees
Negotiate with banks and service providers. Numerous companies listen to clients and change fees to keep business. Take advantage of this money-saving idea.
Reduce Dining Out
Cut back on dining out to save money. Save money by eating at home or at budget-friendly restaurants.
Practise Strategic Debt Repayment Approach
Pay off high-interest loans first and aim to pay off your credit card balance each month. This method reduces financial stress and saves money by eliminating interest payments.
Learn how to clear your credit card debt with a personal loan.
Choose Lenders Offering Competitive Interest Rates for Loans
When you need a loan, pick lenders with the best interest rates available. You can reduce the overall cost of borrowing by making this wise decision.
Need a quick cash today with competitive interest rates? Apply with Crawfort today and it takes 8 minutes to get approved.
Diversify your Income by Exploring Additional Income Sources
Find part-time work or side hustles to supplement your income. This can improve your financial stability and provide new growth opportunities.
The Bottom Line
Although saving money can be challenging, remember that there are a lot of ways that you can grow your savings easily. With these simple strategies, you can manage your finances, save more, and ensure your financial future. Moreover, please remember that it's not yet too late to start saving money in Singapore.