8 December 2023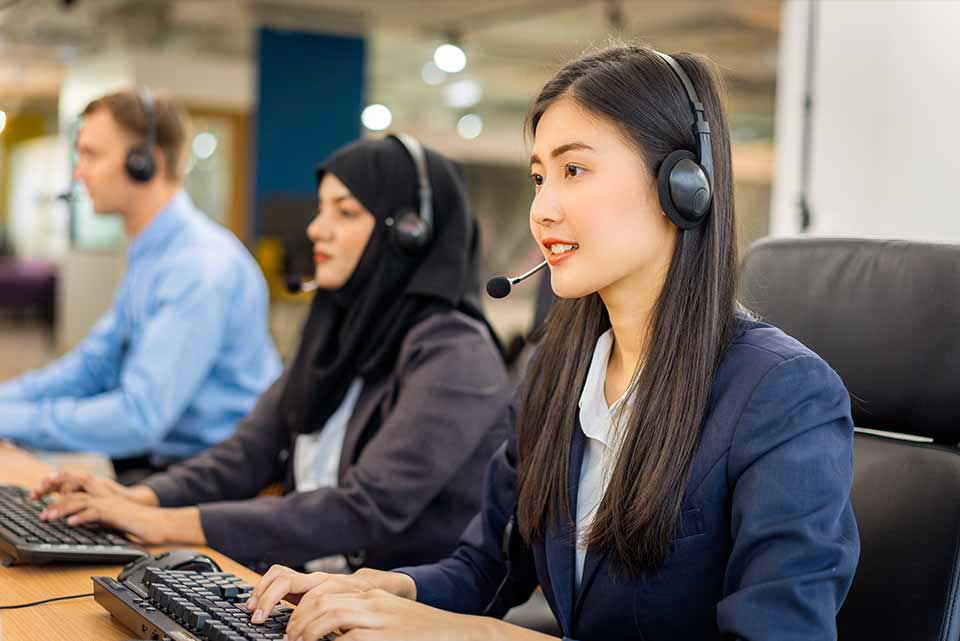 Unexpectedly, you might be looking for access to a 24-hour money lender in Singapore or a lender that can provide you with an instant cash loan. A sudden need for cash can arise at any time.  Your savings might not be enough to tide you over problems like car repairs or medical bills.
Besides, the busy lifestyle in Singapore also means that most of the time, you only have the weekends to settle your personal needs. So, you might be looking for the best licensed money lender  online or searching for a "licensed money lender near me" or "money lender near me" that's open on a Sunday or outside office hours that can cater to your needs.
In this article, we will discuss if about 24-hour money lender in Singapore. Moreover, find how to differentiate a licensed money lender from an unlicensed lender.
What Is A Licensed Money Lender Singapore?
A licensed money lender in Singapore is an approved lender under the Ministry of Law.
A money lender can provide instant loans to Singapore citizens, and Permanent Residents. Moreover, a lender can provide loans to foreigners with valid Employment Passes.
Legal moneylenders in Singapore are an alternative to consider when applying for urgent personal loans as the processes are generally quicker and less stringent compared to applying with traditional banks.
Since you may need an instant cash loan in unexpected situations, you might be wondering if there are any 24 hours money lenders in Singapore that you can go to, which brings us to the next point.
Are There 24-hour Money Lenders in Singapore?
There are no 24-hour money lenders in Singapore. If you happen to chance upon one, it's highly likely that it's an illegal money lender or one that's pretending to be a legal money lender. 
However, there are online loan application portals that are available 24 hours online money lender Singapore from licensed money lenders in Singapore. You can apply for the best personal loans there at any time.
When you apply for a personal loan with Crawfort, your loan can be approved within 8 minutes. Therefore, you will not wait for an hour or get your loan approved in two hours, but it only takes minutes to get your loan approved.
This may sound too good to be true, but Crawfort's new loan platform allows you to do that. You can submit a loan application at any time and place and get it approved as fast as 8 minutes.
The integration of MyInfo with Crawfort's system speeds up the application process by pre-filling certain information. Accurate information is retrieved from multiple government agencies and applied accordingly. This helps to eliminate any human error and speeds up your request such that it can be approved as quickly as possible.
With your submitted information, real-time data from credit bureaus, and in-house data that are collated over the years, Crawfort's proprietary algorithmic formula makes it possible for your application to be approved within 8 minutes.
Of course, this is also subject to Crawfort's operating hours, as you'll need to head down to the outlet for face-to-face verification before you can get your loan disbursed. 
While your loan can be processed and approved within 8 minutes, if you were to apply on a Sunday morning, the earliest you can receive your loan will be on Monday morning. You may check out Crawfort's operating hours here.
How Do You Apply For A Personal Loan With Crawfort?
You can apply for a personal loan with Crawfort in just 3 simple steps. 
Firstly, head over to crawfort.com/sg/  and fill in your details — your citizenship, monthly salary, and how much you'd like to borrow.

Then, log in via SingPass and your application will be pre-filled automatically with the data retrieved from various government agencies.

Next, upload the documents necessary for your loan application. Once that's done, submit your loan application, and you'll receive your application results through SMS within the next 8 minutes.
Once your application is approved, all you have to do is schedule an appointment on Crawfort's loan portal and head down to the office for a face-to-face verification. 
We'll go through the loan terms and contract with you in person and clarify any questions you may have. You can also opt to collect your approved loan in cash or have it disbursed into your bank account.
How To Differentiate Between Licensed Money Lenders And An Unlicensed Money Lenders in Singapore
Many illegal money lenders masquerade as legal money lenders that guarantee 24-hour loans. Do keep in mind that licensed money lenders are governed by Singapore's laws. Hence, there are regulations that Singapore licensed money lender have to abide by. 
Here are some ways to differentiate between a licensed money lender and an unlicensed money lender.
1. Terms And Conditions Of Your Loan Contract
Firstly, a Singapore licensed money lender has to go through the terms and conditions of your loan to you before you sign the contract. A loan contract stating all the terms and conditions is required by law. These include terms like your repayment period, payment methods, interest rates, and any details pertaining to the loan. 
On the other hand, unlicensed money lenders often don't provide contracts. They may even send PDF documents via SMS or WhatsApp to get you to pay a deposit before the loan is approved. 
Do not fall into that trap, as it's part of their loan scam. No fees are required to be paid before any loan approval by a licensed money lender. 
2. Licensed Money Lender Interest Rates And Late Repayment Rates
Under the Ministry of Law's regulations, licensed money lenders can only charge up to 4% interest rate per month for their loans. If a borrower fails to repay the loan on time, licensed money lenders can only charge a late interest rate of up to 4% per month.
3. Advertising Channels
Licensed moneylender in Singapore is only allowed to advertise their services through business or consumer directories, websites belonging to the licensed money lender, and advertisements placed within or on the exterior of their business premise.
Hence, any advertisements that you see via other channels can be from unlicensed money lenders or licensed money lenders that have violated the law. If you get an SMS offering you cheap, fast cash loans in Singapore — be wary. These are illegal money lenders trying their luck. Do not entertain the idea of borrowing from them just because they are convenient and are lending you a helping hand at the right time. 
What's more, dealing with illegal money lenders can be quite a headache. Want to learn how to deal with illegal money lenders in Singapore? Here's how. 
4. Loan Amount That You Can Borrow
You might be asking this question: "How much money I can borrow from a private money lender in Singapore?".  There's a limit on the amount that you can borrow for unsecured personal loans.  
| | | |
| --- | --- | --- |
| Annual income | Singapore Citizens and Permanent Residents | Foreigners residing in Singapore |
| Less than S$10,000 | S$3,000 | S$500 |
| S$10,000 – S$20,000 | S$3,000 | S$3,000 |
| S$20,000 and above | 6 times of monthly income | 6 times of monthly income |
Source: Ministry of Law
Hence, any money lender that offers an amount more than the limit set by the Ministry of Law is possibly an illegal money lender.
5. Blackmail Or Threats
Licensed money lenders don't intimidate, blackmail, or threaten to damage or take control of your property. Without a Writ of Seizure And Sale, a licensed money lender cannot seize any of your property. 
They also don't damage property, such as vandalising public spaces or even your property. 
What are the differences between a licensed and unlicensed money lender? We cover more here.
Find out how to settle your personal loan if you are unable to pay a licensed moneylender in Singapore. 
What To Look Out For To Avoid An Online Loan Scam
It's easy for illegal money lenders to put up scams online. All they need is a website and a fake address for them to get their business going.

While it can be hard to distinguish a licensed money lender from a loan shark, there are some telltale signs that you can watch out for to avoid being scammed. 
Here are some things you can keep an eye out for.
1. Remote Application And Loan Disbursement
It's common to have online loan applications from online money lender in Singapore  as more and more licensed money lenders go digital. 
There are private money lenders in Singapore that have a presence online, offering services that can be applied for online. 
But the increase in remote applications also gives unlicensed money lenders an opportunity to scam others.
A licensed money lender will do a face-to-face verification before disbursing your loan to you. On the other hand, for unlicensed money lenders, your application may be approved via email, SMS, or phone call without any contract. There may not be any face-to-face meetings, and they may even disburse your loan straight to you.
Hence, be sure to check and not fall for these types of scams. Remember also to check whether the licensed money lender you are dealing with is licensed. Ensure that the lender you're going with has a proper business address and application procedure. 
If going down to a physical outlet to sign a detailed loan contract isn't required, this is a huge red flag and a sign that you should cut all contact immediately. 
2. Fees And Interest Rates
An unlicensed money lender or loan shark may ask for upfront fees, processing fees, or admin fees before your loan will be processed. They may even say that you'll have to pay a fee before they're able to disburse your cash loan to you.
A licensed money lender will never ask you to transfer money to them before they disburse the loan. They will only charge a 10% admin fee after your loan is approved, which is deducted from your principal loan amount. 
Besides that, loan sharks or unlicensed money lenders also charge interest higher than 4% per month. They charge higher to earn a huge amount of money in a short period of time through the high-interest rates.
On the other hand, licensed money lenders are regulated by the Ministry of Law in Singapore. They can only charge at a maximum of 4% per month for both nominal interest and any late repayment interest.
Remember to check on the interest rates you're being charged with.
You can get the lowest interest rate with a licensed money lender in Singapore. 
3. Physical Addresses
A licensed money lender must have a physical address. You need to go to their office for verification and go through the loan contract and terms. 
Thus, if a money lender is unable to provide you with an address, the money lender is probably a loan shark.
You can also check the Ministry of Law website for the list of licensed money lenders in Singapore for their official addresses.
4. Advertising Means
Have you ever received SMS regarding loans? Well, these are probably from unlicensed money lenders or loan sharks. 
As businesses go digital, they also take the opportunity to keep up with the trends. They may use these tactics such as advertising via SMS, WhatsApp, flyers, and emails to entice people to borrow from them. 
But these are actually violations of advertising rules for licensed money lenders. Hence, the next time you ever receive this advertising, block and report the number immediately.
Licensed money lenders can only advertise via the 3 channels mentioned earlier. They are strictly regulated and can get their licence revoked if they advertise illegally. Hence, it's best to deal with licensed money lenders since they are mandated under the Moneylenders Act in Singapore.
Read more about the things you need to know about loan sharks in Singapore here. Also, learn about licensed money lender new rules here.
FAQs On Borrowing From Singapore Licensed Money Lender
Now that you understand more about licensed money lenders in Singapore, these FAQs can help clarify any doubts you have.
How Much Can Money Lenders Charge?
Licensed money lenders in Singapore can only charge a maximum of 4% interest rate per month. This is regardless of your income and whether your loan is secured or unsecured. 
For example, if you take a loan of S$10,000 and have repaid S$4,000. Only the remaining amount of S$6,000 can be used for the calculation of interest.
As for late interest fees, you can only be charged a maximum of 4% per month and can only be charged on the amount repaid late.
For example, if you take a loan of S$10,000 and make a late payment for the first repayment of S$2,000, the late repayment fee can only be charged on the S$2,000 since the remaining amount for repayment is not due yet.
Licensed money lenders can also only impose charges and expenses of:
Fees not exceeding S$60 for each month of late repayment

Fees not exceeding 10% of the principal of the loan

Legal costs ordered by the court for a successful claim by the licensed money lender for the recovery of the loan.
The total charges imposed, which include the interest, late interest, upfront administration, and late fee by a licensed money lender also cannot exceed an amount that's equivalent to the principal of the loan.
For example, if you take a loan of S$10,000, the total interest, late interest, 10% administrative fee, and monthly late fees of S$60 cannot add up to be more than S$10,000.
What Else To Take Note To Ensure That You're Dealing With A Licensed Money Lender 
Even if a money lender is licensed, look out for these occurrences as they may be in violation of the law:
Use of abusive language or threatening in any manner

Asking for your SingPass user ID and/or password

Retaining your NRIC or any personal ID documents

Asking you to sign on a blank or incomplete loan contract

Granting you a loan without giving you a copy of the loan contract 

Not explaining the terms and conditions 

Withhold any part of your principal loan amount for any reason
How To Lodge A Complaint Against A Money Lender?
If you would like to lodge a complaint against a money lender, you can report them to the Registry of Moneylenders with the money lender's business name, license, and contact number.
You may report it to the Registry at 1800-2255-529 or via their website.
All details will be kept confidential and will not be disclosed to the Singapore moneylender without your consent. In addition, to facilitate the investigation of your complaint, you may be required to attend an interview with the Ministry of Law officers to provide them with relevant information and documents relating to your loan transactions or dealings with the money lenders. 
What Can I Do If A Licensed Money Lender Singapore Is Harassing Or Threatening Me?
Any harassment or threatening behaviour is considered unfair practice and will be subject to regulation by the Registry of Moneylenders. You can also make a police report as such behaviours are taken seriously.
What Are The Supporting Documents Needed To Proceed With A Loan Application?
You'll need to provide the following documents:
Proof of identity: NRIC or passport

Proof of residence: Bank statements or bills

Proof of income: CPF contribution or payslips
Alternatively, you may also use your income tax statements or employment contract for your proof of income.
What Must A Money Lender Inform Me About Before Granting A Loan?
Before approving any loan, a legal money lender must inform you in writing about the terms of the loan and the following information:
Nominal interest rate

Late interest charges

Other permitted fees to be charged

Instalment details
All licensed money lenders in Singapore are required to provide you with a cautionary statement in writing before any loan is granted to you.  You should also be informed about where you can lodge a formal complaint if necessary. Moreover, you must be familiar with licensed money lenders new rules to protect your rights as a borrower.
Need to get an instant cash loan? With Crawfort's 24-hour accessible and fast online application, apply for a loan in just 3 simple steps and get approval in the next 8 minutes!