18 September 2020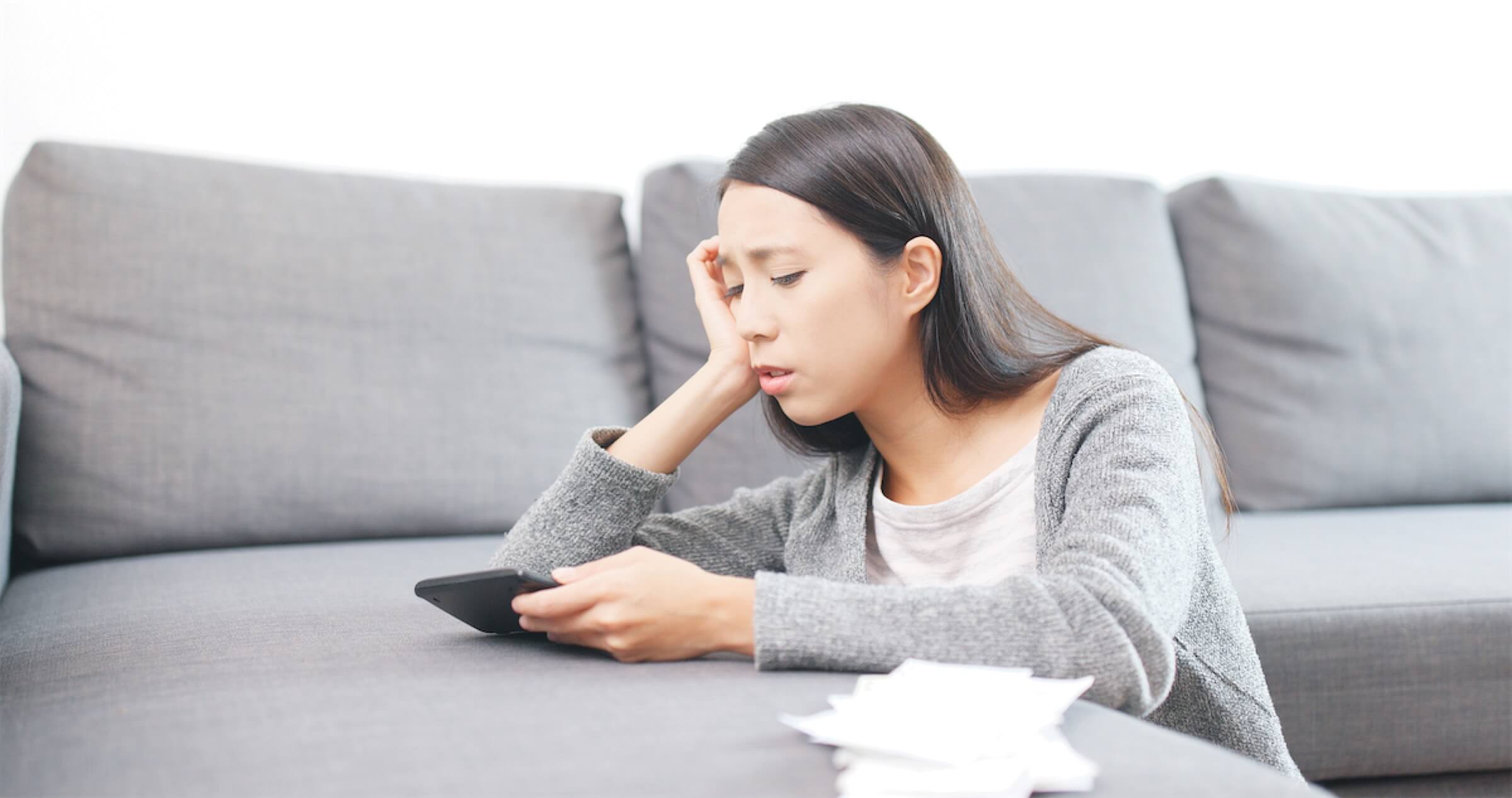 If you've ever found yourself in a tight financial spot and have considered borrowing from a loan shark in Singapore, think twice. There are many risks involved when you borrow money from an unlicensed money lender like a loan shark. This includes high processing fees and interest rates, and continuous harassment to you and your family.
What's more, there are other loan options out there you could consider instead. Borrowing money from a loan shark can land you in a very dire situation, and should never even be an option in the first place. 
1. Loan Sharks In Singapore Might Harass You
We've all heard of what loan sharks in Singapore are capable of. The blood-red paint splashed onto a neighbour's door, sometimes with a pig head hung on it, or the "O$P$" sign with a unit number written on lift walls. Loan sharks can become ruthless when they want their money back.
When you borrow money from a loan shark in Singapore, they will ask you for personal details such as the address of your place of work and even where your children go to school. All this information can be used to harass you and your family in future if you're unable to pay your loan back on time.
On the contrary, licensed money lenders in Singapore such as Crawfort will only require information such as your NRIC and your three-month official payslip when you apply for a loan.
Beyond their usual tactics of vandalism and harassing you at your home or workplace, loan sharks in Singapore have even resorted to new tactics like sending you or your relatives food and making you pay for it.  
These unlicensed money lenders would order large amounts of food and send them to debtors' or their relatives' homes, with the delivery men requesting payment for the food.
 When you're facing a financial crunch, the last thing you need is continuous harassment from loan sharks. It can disrupt your daily life, puts additional stress on you and your family, and can even ruin your relationship with family members.
2. You Might Not Be Able To Repay Your Loan To A Loan Shark In Singapore
Unlike banks and licensed money lenders, loan sharks in Singapore charge many fees such as processing fees, late fees, hidden fees, and any other fees that make it almost impossible to clear your debt.
Their very high interest and late interest rates will also cause your debt to quickly snowball. Some individuals have even resorted to borrowing from multiple loan sharks just to pay off the debt incurred by borrowing from other loan sharks. This causes the debt to further balloon, creating a vicious borrowing cycle that can last for years.
3. There Are Safer And Better Borrowing Alternatives 
Here are some legal borrowing options if you need funds to tide you through a difficult financial situation.
Borrow From Family And Friends
This might be the easiest and fastest option since there are no checks or loan approvals, unlike borrowing from a financial institution like a bank. 
Also, family and friends might be willing to help you out financially if you have legitimate reasons. However, note that you could risk complicating or even ruining the relationship if you're unable to pay them back.
Pledge Your Valuables At A Pawn Shop
When you pledge a valuable item such as a gold bracelet or a diamond ring at a pawn shop, a broker will lend you a sum of money based on a valuation of your item. The amount lent to you is normally about 60% to 80% of your item's assessed value. 
For example, if you pledge a bracelet that the pawnshop values at S$40,000, you might get a loan of S$28,000 (70% of the item's value). However, note that different pawn shops may value your pledged item differently. As such, you may have to check out different pawn shops to secure a good deal. 
Pawnshops require no assessment of your income since your valuable item will be used as collateral. However, your loan amount will be limited by the value of your pledged item.
Get A Personal Loan From A Bank
When you borrow from a bank, you're able to access a wide variety of loan options. More importantly, you can feel assured that you're borrowing through a highly regulated institution. 
However, note that most banks require you to have an income of at least S$30,000 to take up a personal loan with them. Some banks may still be able to grant you a loan if you earn less than S$30,000, but could charge you a higher interest rate. 
Borrow From A Licensed Money Lender In Singapore
Unlike loan sharks, licensed money lenders in Singapore operate based on strict rules and regulations set by the Ministry of Law (MinLaw).
For example, they cannot charge more than 4% in interest per month. This is unlike loan sharks who are known to charge interest rates of between 10% and 20%, with it increasing if you default on your payment.  
A licensed money lender will also not resort to harassment techniques like loan sharks, or approach your friends or family for payment. Additionally, before you take a personal loan, a proper contract will be given to you and the terms have to be explained.
Today, loan sharks in Singapore are getting smarter with their advertising techniques. If you ever receive an unsolicited text or WhatsApp message claiming to provide loan services, it's probably from an unlicensed moneylender. This is because licensed money lenders are not allowed to advertise beyond their business premises, directories, and their website.
Learn more about the differences between borrowing from a licensed money lender and a loan shark in Singapore, as well as how both operate. 
With the number of loan options at your disposal, it could be hard to make a decision. Here's a handy table listing out the pros and cons of borrowing from the loan shark alternatives we've looked at.
Loan Option

 

Pros
Cons
Family and friends

Legitimate borrowing channel

Cheapest and fastest option

No interest rates or approval processes

–

 

Risk of negatively affecting a relationship if you aren't able to repay the borrowed money 

 

Pawn shops

Legitimate borrowing channel

   

Benefits those who are asset rich but have limited income

–

 

Loan amount depends on the value of the pledged item

–   You risk losing your pledged item if you're unable to make a repayment in 6 months

Banks

Legitimate borrowing channel

     

Provides a variety of loans for different purposes

–

 

You may not be eligible for a personal loan if you're earning less than S$30,000 annually

–   Screening of loan applications is typically more stringent

Licensed money lenders

Less stringent than banks when assessing loan applications, with less scrutiny on credit history

Loan approval time can be faster than a bank

You can get a loan even if you earn less than S$20,000 annually

–

 

Usually not able to provide the very high loan amounts that banks can (For e.g. banks already have the financial muscle to provide home loans that are up to 80% of a property's value)
 All in all, loan sharks should never be the answer to your financial needs. Apart from the fact that loan sharks are illegal, you might find it impossible to repay your debt to a loan shark, and you and your loved ones could end up enduring a lot of harassment and misery.
Looking at taking a loan from a licensed money lender in Singapore? Here at Crawfort, you can get your personal loan approved within 8 minutes.