11 September 2020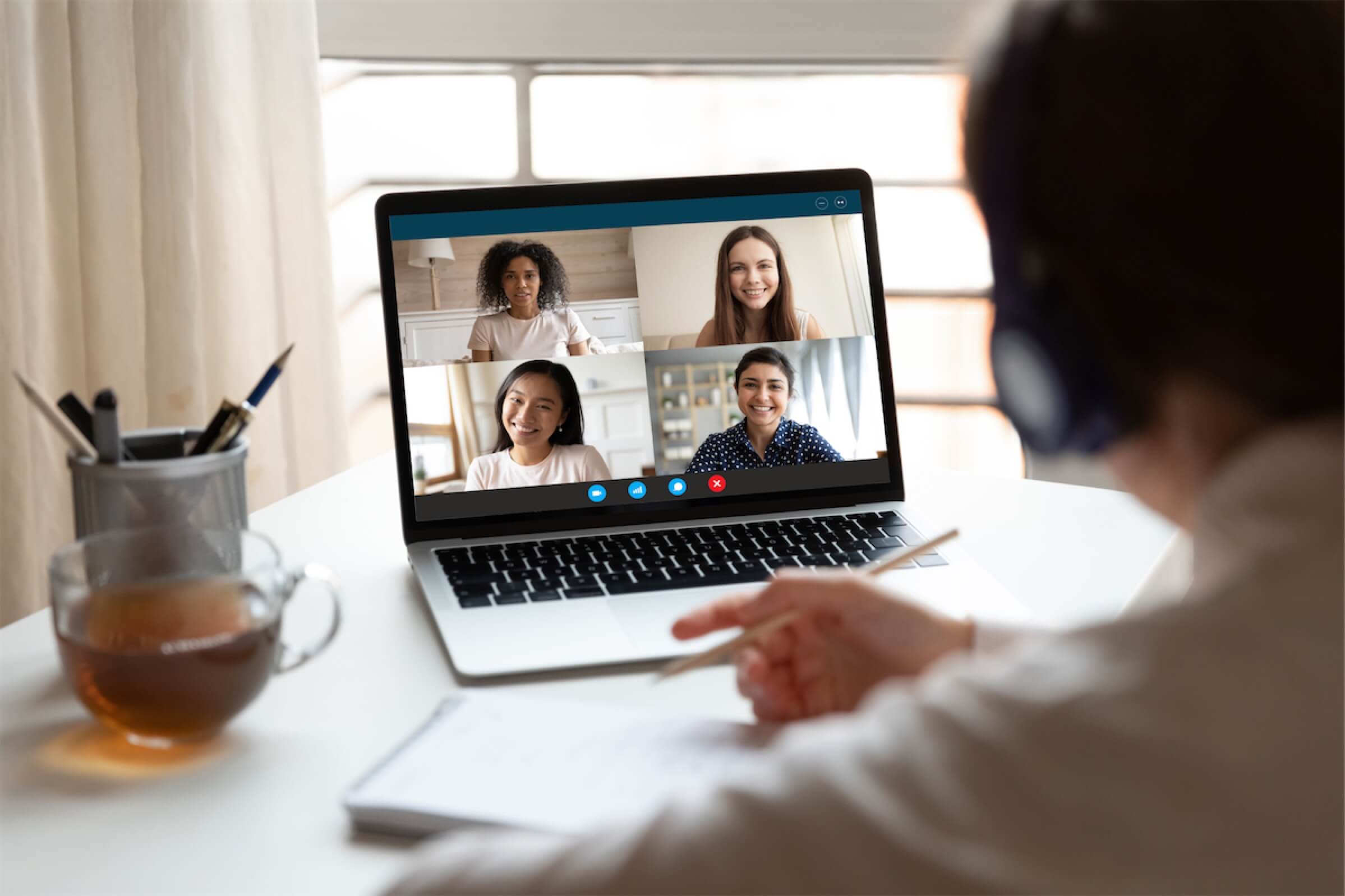 Maybe you've already been sitting on the idea of taking the plunge into the world of short-term courses. Whether it's learning a new design software or discovering a different industry, short-term courses are all the rage for both working professionals and students alike to upgrade their skills. But maybe you're hesitant because of many factors, including its strain on your wallet. Why not consider taking a personal loan in Singapore for it?  
Taking a personal loan in Singapore might be a foreign concept to you, but it's actually more common than you would think. With licensed money lenders in Singapore, taking a loan for your education has never been easier.
And you'll need to take note of one major adjustment: short-term courses are increasingly being shifted online. Remote learning is now the new normal. 
However, remote learning isn't as easy as just plopping down on your sofa with a laptop. Here are some tips to help you get started on your remote learning journey, and how taking a personal loan in Singapore can help.
Still hesitant if you should take up short-term courses? Perhaps this article will change your mind. 
5 Tips For A Better Remote Learning Experience 
Having a laptop isn't the only thing you need for remote learning. Here are 5 things you can do to get the most out of learning from home. 
1. Stock Up On Remote Learning Essentials
There are lots to prepare before you actually plunge into the actual learning. When it comes to remote learning, almost all of your classes will be conducted online using video conferencing software. Whether it's Zoom, Microsoft Teams, or Skype, you're going to need some digital reinforcements. 
Here are the first 3 steps you should take when stocking up on remote learning essentials: 
Step 1: Think About The Type Of Course You Want To Enrol In
What is something you've always wanted to study but never had the chance to? It could be diving into public policy, or learning how to code. 
Alternatively, think of the skills you lack that might help with your current job. 
Here's a table of the variety of short-term courses you could consider in Singapore: 
Where to enrol in short-term courses
Types of short-term courses available 
Pros and Cons

Local universities 

Wide range of subjects including: 

IT & Computing

Business & Management

Engineering

Design 

Social Sciences

Pros: 

Clear curriculum

Established tutors and lecturers

Cons: 

Less flexible

Slightly expensive 

SkillsFuture partners

Up to date with the latest industry trends such as 

Big Data Analysis 

3D Printing and Modelling 

Digital Marketing

Pros: 

Government-subsidised 

A wider range of courses

Cons: 

Courses you might want to take not optimised for remote learning, e.g. cooking

Online course providers 

Sites like Udemy, SmartAcademy, and Coursera offer more than 10,000 online video courses with flexible options

Pros: 

Flexible

Tried and tested by people worldwide

Cons: 

Lack of structure 

Possibly more expensive 
Step 2: Establish A Stable Wifi Connection 
This might seem like a no-brainer to you, but did you know that one of the most common problems of remote learning and working is unstable wifi connection? 
For the best remote learning experience, you should invest in a router that provides a consistent flow of connectivity throughout your home. 
Step 3: Get The Necessary Tools 
Of course, these depend on the short-term course you'll be taking. 
For example, if you've signed up for a beginner's graphic design course, buying and downloading essential design software such as Adobe Photoshop and Adobe Illustrator should be at the top of your list. 
If you have more experience in the graphic design realm, you might want to invest in higher-level design tools such as a Wacom tablet, or an iPad with the Procreate app. 
2. Set Up A Conducive Learning Environment 
Now that you have your learning essentials, it's time to focus on creating a great space. 
We've all been there — succumbing to our beds after promising to focus on work at home. That's why it's important to establish boundaries between work and rest in your home. And the same goes for studying. 
Instead of studying in the same room as your bed, consider setting aside an area in your living room or study as your designated workspace. Doing this will not only set up a clear line between study and rest but also give you a conducive learning environment away from distractions. 
If you can, set your table near a spot with natural light. Compared to fluorescent lighting, natural light has been shown to be softer on the eyes and can improve your sleep. 
Next on the agenda: furniture. 
You might think that any old chair is good enough, but we beg to differ. You'll be spending hours staring at a screen. Or crouched over your keyboard and tablet, which might lead to pressure on the spine and neck. 
In order to reduce the strain on your body, look into purchasing an office chair that has adequate back and neck support. Being physically comfortable in your workspace will also help you feel more at ease mentally, which does wonders for focused learning.  
3. Create A Checklist To Monitor Your Remote Learning Milestones
Remote learning also means you'll be in charge of your own schedule, assignments, and tasks. Without having to go to a physical class for lessons, it might be more tempting to procrastinate. This is why creating a checklist and a schedule can be helpful to make sure you stay on track. 
If you're working, set aside pockets of time for online lectures and assignments. For instance, you can set aside 2 to 4 hours on the weekends or an hour after work. 
Here's a pro-tip from us: set goals on what you want to achieve, and give yourself a deadline to complete them. For example, you might want to complete the Advanced Google Analytics Course and get the certification in 2 weeks. 
By doing so, you'll be able to accomplish your goals better and track your progress effectively. 
4. Take Periodic Breaks
It's easy to get caught up in wanting to quicken your learning process. But overworking yourself can be detrimental to your learning. 
Remember to give yourself breaks every hour or so in order to refresh your mind and increase your productivity. Breaks don't necessarily mean having to hop on social media. It could be something as simple as walking to the kitchen for a glass of water or taking a quick shower. 
These small activities can help to relax your muscles, and shake out any tension in your body from sitting at your desk all day. 
5. Don't Be Afraid To Ask For Help
So you've hit a dead-end. You've tried again and again to solve a problem, including scouring the web for solutions to no avail. 
Without meeting your classmates and lecturers in person, remote learning might sometimes feel a little isolating. 
But there's no shame in not knowing how to solve a certain issue, or needing extra clarification on a topic. Grit your teeth and get in touch with your lecturers for help! After all, they are here to facilitate your learning and will be able to answer your questions. 
But that's not the only option. You can also try looking for online forums and discussions created by students who have taken the same or similar courses. You'll find that many people before you have come across similar issues unique to the course you're taking. 
This will not only increase your chances of finding a solution but also help you get to know like-minded individuals, which can make your remote learning experience a little less lonely. 
Taking A Personal Loan In Singapore For Your Learning Needs
Remember the first tip? Getting the necessary equipment, whether it's a new desktop monitor, gadgets, software, or an office chair, requires funds that you might not necessarily have on hand. 
Taking out a personal loan in Singapore can help you get the funds needed to pay for these essentials, as well as to finance your short-term course. 
While a study or a student loan in Singapore can only be used for full-time courses, a personal loan is a great option to finance your short-term course. 
And the bank might be your first option. However, banks usually offer personal loans with monthly repayments and loan tenures of at least 1 year. At Crawfort, we provide short term loans and a flexible repayment schedule that's ideal for short-term courses. Plus, if you're working and have an annual income of at least S$20,000, you're eligible to loan up to 6 times your monthly income to finance your short-term course needs. 
Learn more about the differences between taking a personal loan in Singapore from a licensed moneylender and a bank here. 
You might have considered paying for your course fees with your savings as well. However, choosing to do so might leave you stranded in times of emergencies. Choosing to take up a personal loan in Singapore can free up any savings you might need for emergencies. 
If you're looking for a personal loan in Singapore to finance your short-term remote courses, Crawfort will be more than happy to help. Apply now.