28 February 2020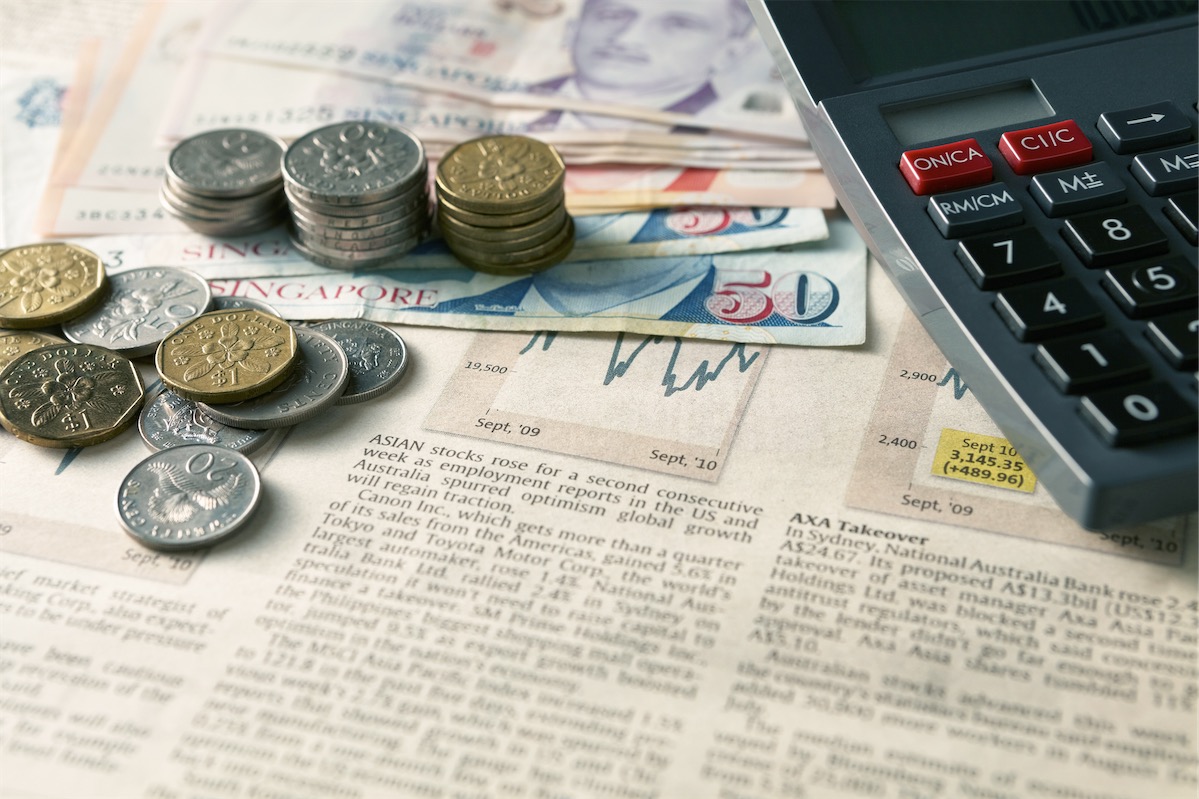 Getting married and buying a home are some of the most significant milestones and expenses you'll incur when adulting. The last thing you want is to be strapped for cash. When that happens, most people think of borrowing money to tide them through the rough patch. You're usually faced with two choices – should I borrow from a bank or a licensed money lender in Singapore? 
To help you make a more informed decision, we've compiled some key differences between getting a loan from a bank versus a licensed money lender.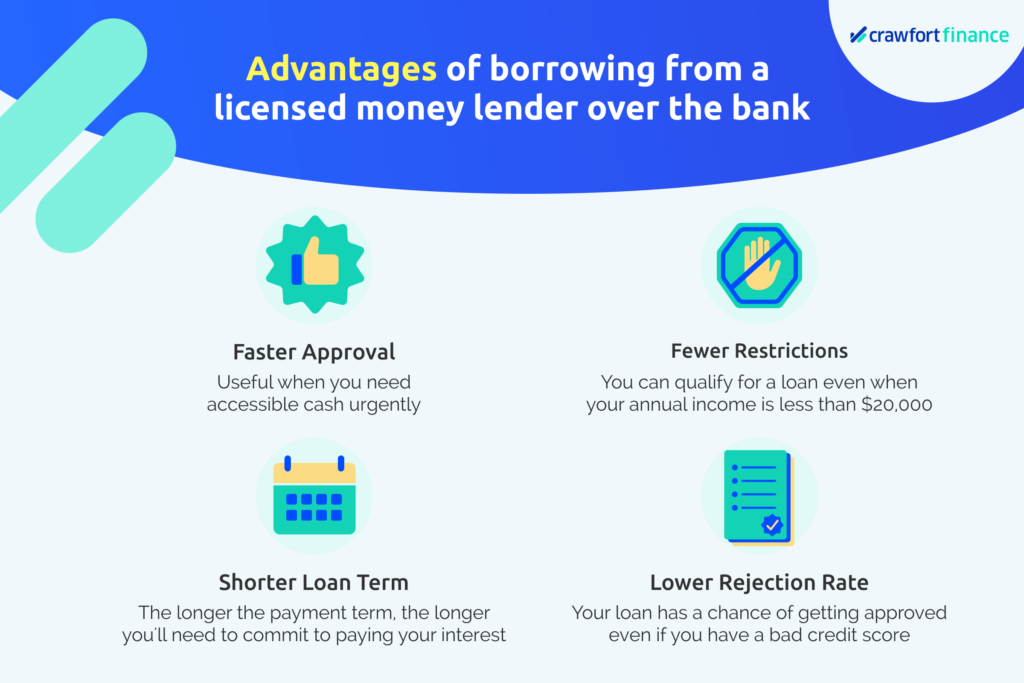 1. Licensed Money Lenders In Singapore Offer Faster Approvals Compared To Banks
Banks in Singapore implement many regulations for their loans, which may mean a higher rejection rate if you don't meet certain eligibility criteria.
Citizenship And Income Eligibility
Banks usually only extend loans to Singaporeans/PRs with an annual income of S$20,000, and foreigners with an annual income of S$45,000 and above. 
If your annual income falls below the requirements, chances are your loan will be rejected. It's almost impossible for you to find a bank that's willing to give you an unsecured loan if your annual income is less than S$20,000.
On the other hand, licensed money lenders in Singapore such as Crawfort offer more flexibility with how much you can loan.
Here's a simple table to show you how much you can get with a licensed money lender in Singapore based on your annual income.
Nationality
Annual Income
Eligible Loan Amount
Singaporean/PR
Less than S$20,000
Up to S$3,000
At least S$20,000
Up to 6 times your monthly income
Foreigners
Less than S$10,000
Up to S$500
At least S$10,000 and less than S$20,000
Up to S$3,000
At least S$20,000
Up to 6 times your monthly income
Credit Score Flexibility
This is another factor that heavily contributes to why licensed money lenders in Singapore are a lot faster than banks at approving loans.
Banks check your credit score and history thoroughly based on the credit report from Credit Bureau Singapore (CBS). They are very strict on assessing the borrower's credit. On the contrary, licensed money lenders are more flexible and forgiving when checking credit history.
If you have a history of late payments or non-payments, your credit history will likely be poor, and you'll be considered a high-risk borrower. It's almost impossible for you to get a loan from the bank if your credit score is bad.
Find out what else brings down your credit score here. 

The table below illustrates how the credit rating is done by CBS. The lower your score range, the higher your risk grade, and the higher the likelihood of you defaulting on payments. Learn more about what factors affect your credit score here.
Score Range
Risk Grade
Probability of Default
Min
Max
1911 – 2000
AA
0.00%
0.27%
1844 – 1910
BB
0.27%
0.67%
1825 – 1843
CC
0.67%
0.88%
1813 – 1824
DD
0.88%
1.03%
1782 – 1812
EE
1.03%
1.58%
1755 – 1781
FF
1.58%
2.28%
1724 – 1754
GG
2.28%
3.46%
1000 – 1723
HH
3.46%
100.00%
Source: Credit Bureau Singapore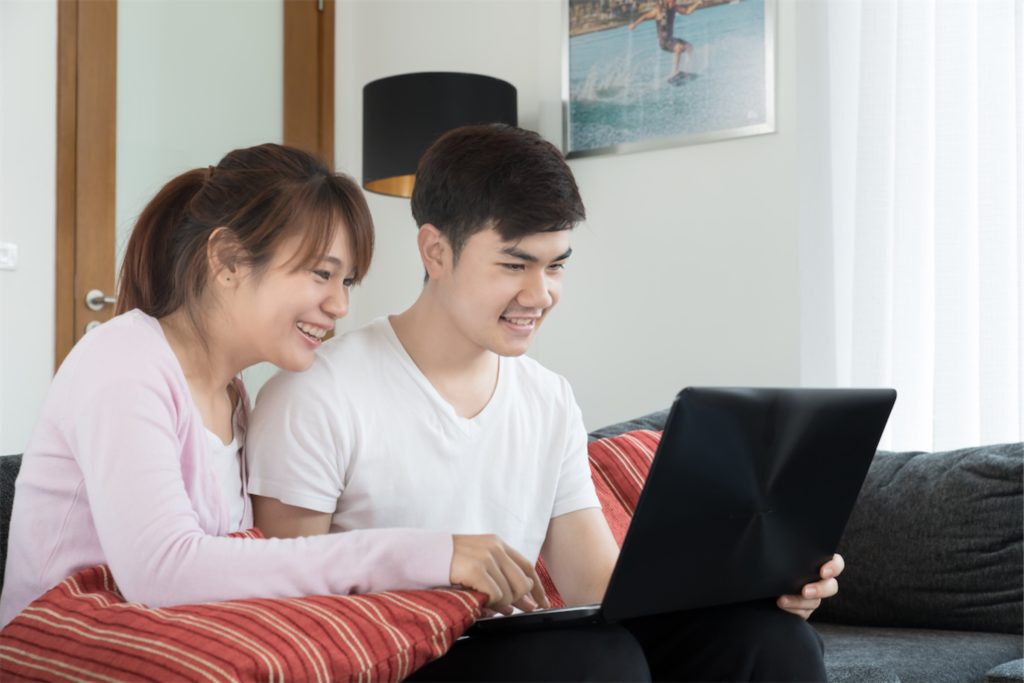 Licensed money lenders, however, are generally more forgiving when it comes to credit history as much. They refer to the credit report from Moneylenders Credit Bureau and are more open to providing loans for people who are unable to meet the bank's criteria. They will take into consideration your current income when deciding whether to provide you with a loan.

With all the regulations and checkpoints, banks can take quite a while to approve your loans. If you need accessible cash urgently, a licensed money lender in Singapore could be a more viable alternative. 
Faster Approval Process
Whether you're paying for your wedding, or footing an unexpected medical bill, you will need accessible cash within a short period of time.

As compared to banks, licensed money lenders can approve loans faster, allowing them to provide support to people who are in need of cash urgently. Generally, they have a simpler approval process, as they usually issue smaller loans compared to banks.

They also require lesser documents compared to banks. As long as you have the right documents, licensed moneylenders can offer same-day approval or even within minutes of your loan application. 
2. Licensed Money Lenders In Singapore Have Shorter Payment Terms
Though banks generally offer lower rates compared to licensed money lenders, you also have to consider their loan terms. A longer payment term will mean that you'll need to commit to paying your interest for an extended period of time.

On the other hand, licensed money lenders in Singapore offer shorter payment terms. It's useful to consider that the shorter your loan tenure is, the sooner you'll clear off your debt. The idea of finishing your repayment earlier is attractive, as no one wants to be in debt for life.
So, Is A Licensed Money Lender In Singapore The Same As A Loan Shark? 
That's what many people think when they hear the term "licensed moneylender". Aren't they just loan sharks?
Actually, no. Though loan sharks often offer comparably fast and easy personal loan services in Singapore, they are generally dodgy in legal formalities.

Fortunately, it is easy to differentiate a loan shark (unlicensed moneylender) from a licensed money lender in Singapore:
| | |
| --- | --- |
| Loan Shark | Licensed Money Lender |
| Demands an upfront, usually large amount of cash, as "processing fees" before giving out your loan | Deducts the processing fee from your loan, so you don't have to make any payments |
| Everything is done online. You likely won't get to see the lenders in person. | A professional loan consultant will explain the contract to you face-to-face clearly.  |
| No loan contracts | Will provide you with a copy of the signed loan contract |
| Approves your loan without looking through your documents | Will go through your credit history, and ask several questions before approving the loan |
Learn more about what differentiates licensed moneylenders from loan sharks here. 
Licensed Money Lenders In Singapore Are Governed By The Money Lenders Act
Licensed money lenders have to uphold responsibilities such as maintaining the confidentiality of borrowers, and will not resort to harassing the borrower for payments. In addition, they'll need to adhere to the stipulated fees, interest rates, and the lending limit, which are determined by the Registry of Moneylenders.

Similar to how banks work, they use legal methods of sending out notice reminders should you be late on your payment. You don't have to worry about extreme harassment such as red spray paints along the corridor when you borrow from a licensed money lender.
Find out more about what licensed moneylenders can't do when collecting debts here. 
Licensed Money Lenders In Singapore Operate Under Strict Rules
Licensed money lenders operate under very specific guidelines. Here are some  things that licensed money lenders in Singapore aren't allowed to do: 
They cannot charge more than 4% interest rate per month.
They cannot impose late fees exceeding S$60 per month.
They are not allowed to solicit clients for loans
They are not allowed to exceed a cap of 10% for the administrative fee. 
Also, licensed money lenders can only advertise their services on their own website and on the exterior side of the premises, such as the wall, door, shutter, gate, or window. And not via text or social media. 
If you've ever received a text message offering you quick and easy personal loans, be cautious. It's likely that it comes from a loan shark.

As a borrower, you have the option to choose between borrowing from the bank, a licensed money lender, or a loan shark. 
If you're looking for a personal loan urgently, Crawfort may be able to offer one that is tailored to your needs. Apply now.