17 July 2020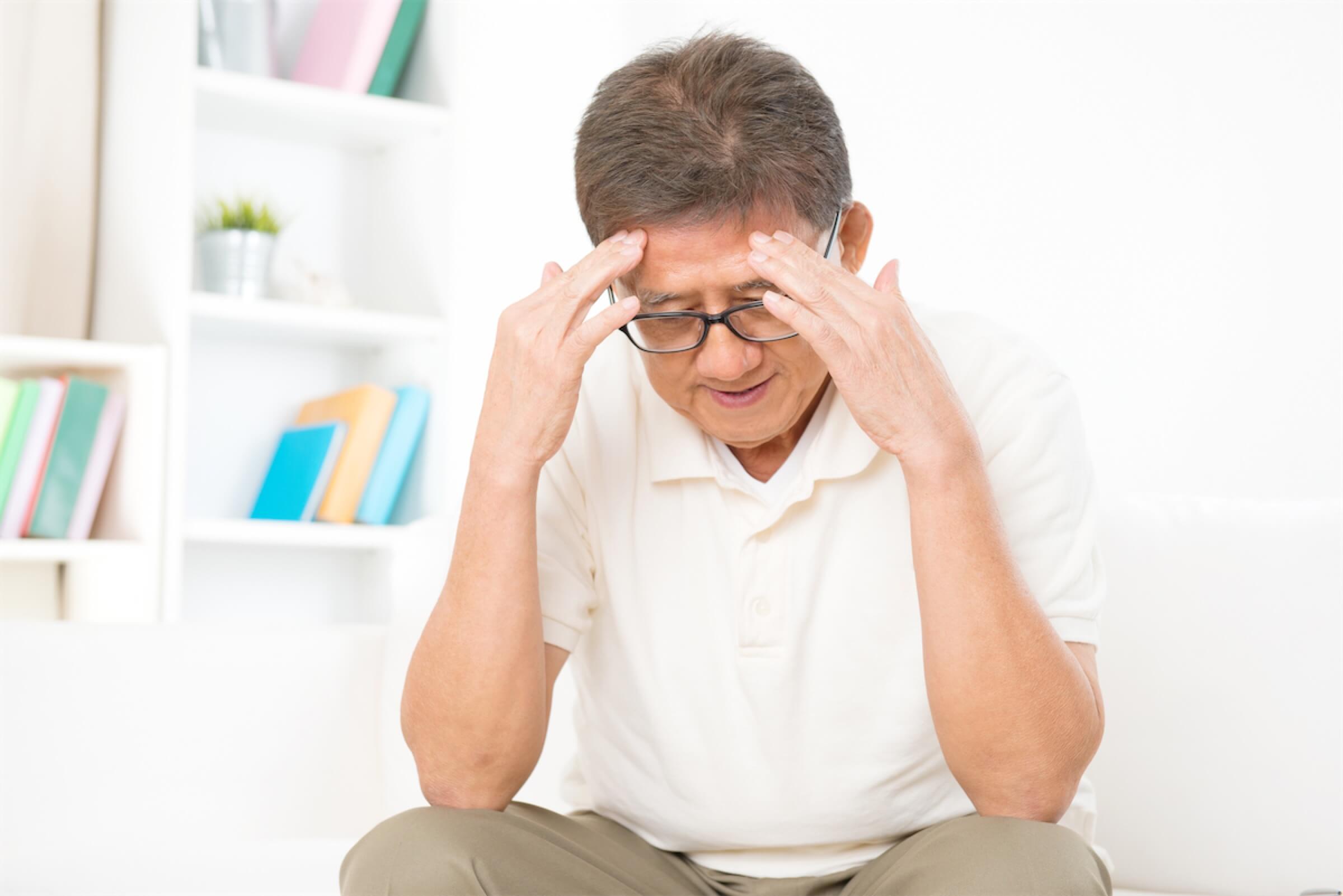 Filing for bankruptcy in Singapore can stir up feelings of stress, anxiety, depression, and failure. Let's face it, the process of filing for bankruptcy is also a tedious affair combined with the social stigma that comes with it.
So before you decide to file for bankruptcy, why not consider other alternatives that are more desirable without having to suffer from the negative downsides and limitations of bankruptcy?
When Can You File For Bankruptcy In Singapore?
Bankruptcy is when you owe more money than what you can actually repay. You can file for bankruptcy in Singapore when:
There are no possible alternative private arrangements to repay your debt.
It is not uncommon to consider filing for bankruptcy in these situations. However, besides the social stigma and pressure, here's why you might want to hold that thought.
Why You Should Avoid Filing For Bankruptcy In Singapore
Filing for bankruptcy in Singapore can lead to certain limitations and consequences—from hurting your job prospects to difficulty getting loans in future.
1. Your Job Opportunities Will Be Limited
Your name will go into the bankruptcy register. This register can be freely searched by your current and future employer, as well as the public. Potential employers may scrutinise your application due to this. In particular, you might have difficulty finding jobs in the public sector and certain jobs in the finance industry. 
On the other hand, if you're currently employed, your employer will be informed of your situation and this can affect your career prospects. With a stain on your record, you might even end up losing your job.
2. You Will Have To Apply For Permission To Travel Overseas
You'll only be able to leave Singapore after obtaining permission from the Official Assignee. If you do have to leave the country, applications have to be made 14 days before the trip. If deemed unnecessary, chances are it'll probably be rejected. That means no certainty of being able to travel for leisure. 
3. You'll Face Difficulty Getting Loans
Thinking of getting a car or house in the next few years? You'll first have to disclose your bankruptcy status to the lender. Do take note that you'll also most likely face difficulty in getting loans of more than S$1,000.
Being bankrupt also means that your creditworthiness will be affected and it may stay that way for a few years even after you're discharged from bankruptcy. 
Thus, chances that you can get approval for any loans for that car or house for the next few years will be low.
Not a bankrupt but still getting your personal loan applications rejected? Learn the possible reasons why.
4. You May Not Be Able To Manage A Business Or Be A Director Of A Company
If you're thinking of running a business to earn big cash and pay off your debts, you'll first need to get approval from the High Court. You'll also have to inform everybody with whom you're dealing with that you're bankrupt, which may not leave a good first impression.
In addition to that, you'll also need approval from the Official Assignee before taking the position of a manager or director of a company.
5. There Is No Automatic Discharge For Bankruptcy In Singapore
As there is no automatic discharge for bankruptcy in Singapore, you may not know how long it'll take to be discharged from bankruptcy.
To be discharged, you'll need to pay off all debts, or apply to the High Court to receive an Order of Discharge. 
The Official Assignee can also discharge your bankruptcy status with a Certificate of Discharge. However, you cannot apply for this certificate. 
Alternatively, you can make a proposal to creditors on how you'll pay off your debt.
For all of these, considerations will be taken and there is no guarantee of approval. 
Even if approved, your name will only be removed from the bankruptcy register 5 years after the date of discharge if you've cleared your debts. Otherwise, your name will remain on the bankruptcy register permanently.
6. Your Lifestyle Will Be Scrutinised
Ever felt like you're being watched? Being bankrupt may be similar. You'll have to disclose your financial details of how much you spend on yourself and your family every month. The Official Assignee will then work out how much you're entitled to for your day-to-day expenses, and the remaining will be left to repay your debt.
Be prepared to be checked on regularly by an officer. He/she will check on your spendings; thus, you might have to forgo even simple luxuries such as eating at a restaurant and taking taxi rides.
Declaring bankruptcy can be disruptive to your lifestyle, and you may have to live frugally for the next few years. 
Read this article to learn more about what happens when you file for bankruptcy in Singapore.
3 Alternatives To Filing For Bankruptcy In Singapore
1. Negotiate With Your Lender
Approach your lender and come to an agreement to resolve the debt. 
Depending on conditions such as the severity of the debt, how far the creditors have pursued you through legal means, there are 3 ways you and your creditors can go about this:
Private Arrangement
You can arrange a private agreement where you and your creditors settle the debts without the involvement of the High Court and without having to file for bankruptcy. 
You don't want to wait around for them to contact you. Be co-operative and contact them as soon as possible. Request for more time and ask to resolve the debt alternatively. Most of the time, they will help you restructure your payment schedule.
Voluntary Arrangement
A voluntary arrangement is when you apply to the High Court for an interim order. You'll have to disclose assets and liabilities and propose a plan to settle your debt. This is a formal agreement between you and your creditors to repay your debt.
If the proposal is accepted by your creditors and implemented successfully, you will be repaying your debts according to the proposed repayment plans and hence, will not have to file for bankruptcy.
Court Dispute Resolution
If your lenders have sued you under civil proceedings, consider resolving it through court dispute resolution. In such a process, you can negotiate for a settlement of the repayment of your debt. That way, you'll be able to avoid bankruptcy.
2. Go For Credit Counselling
If you feel like your debt problems are too much to handle and the monthly obligations are hard to keep up, consider going for credit counselling.
A credit counsellor will review your current financial situation, and provide options based on what is best for your situation. They may also enrol you in a Debt Management Programme (DMP) if that's what's best for your situation.
With the DMP, they will help to set up a repayment plan that all parties can agree on. They will also help to evaluate your finances every month and determine how much should be set aside for household or personal budget and for debt payment.
Read more about credit counselling and Debt Management Programme here.
Besides that, credit counselling will also give you a chance to learn and cultivate good financial habits!
Learn more about the services offered by Credit Counselling Singapore here. 
3. Apply For A Debt Consolidation Plan (DCP)
Another alternative is to apply for a Debt Consolidation Plan (DCP). If you owe debts of more than 12 times your monthly salary and can't manage your debt, this may be the option for you.
Don't qualify for the DCP? Here are a few alternatives to consider to consolidate your debt. 
This plan gives you an alternative to consolidate all your unsecured debt from different financial institutions with one participating bank. This makes it easier since you'll only have to make one payment per month to pay off your debt. Also, interest rates are also generally lower.
So, what's the difference between the Debt Consolidation Plan and the Debt Management Programme? Take a look below.
| | | |
| --- | --- | --- |
| | Debt Consolidation Plan (DCP) | Debt Management Programme (DMP) |
| Type of debt | Unsecured borrowing excluding renovation loan, education loan, joint account, medical loan | All unsecured borrowing |
| Amount of debt  | Debt that exceeds 12 times of monthly income | Minimum: S$10,000 & above |
| Interest rate | Lower than existing credit facilities' interest rates | Lower than existing credit facilities' interest rates |
| Tenure | Up to 10 years | 5-10 years |
| Credit facility access | 1 revolving credit facility | No |
| Nationality | Singaporean citizen & PR | All nationalities |
| Public Record | No | No |
Source: Straits Times Singapore
Going for one of these alternatives may be more advantageous because it does not come with the limitations, social stigma, and pressure that bankruptcy will impose on you. 
Every situation is different and you will have to find an alternative that is best suited to your case.
Need more information on Debt Consolidation Plans? Learn more here.
Thinking of getting a personal loan? Check out our guide here. 
Considering taking out a personal loan in Singapore and also financially ready for one? Get your loan approval in just 8 minutes with Crawfort!