30 March 2020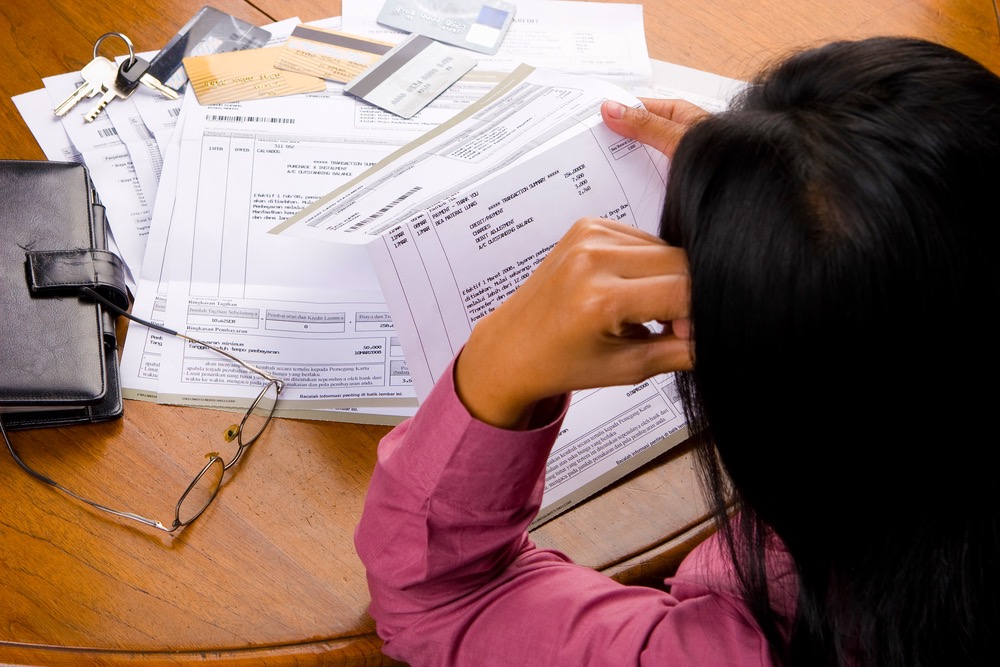 Whether you need a helping hand to achieve a resolution you've set for the year, or you're in urgent need of money, getting a personal loan in Singapore may come in handy. 
But before you apply for a personal loan in Singapore, here are some important things that you need to know.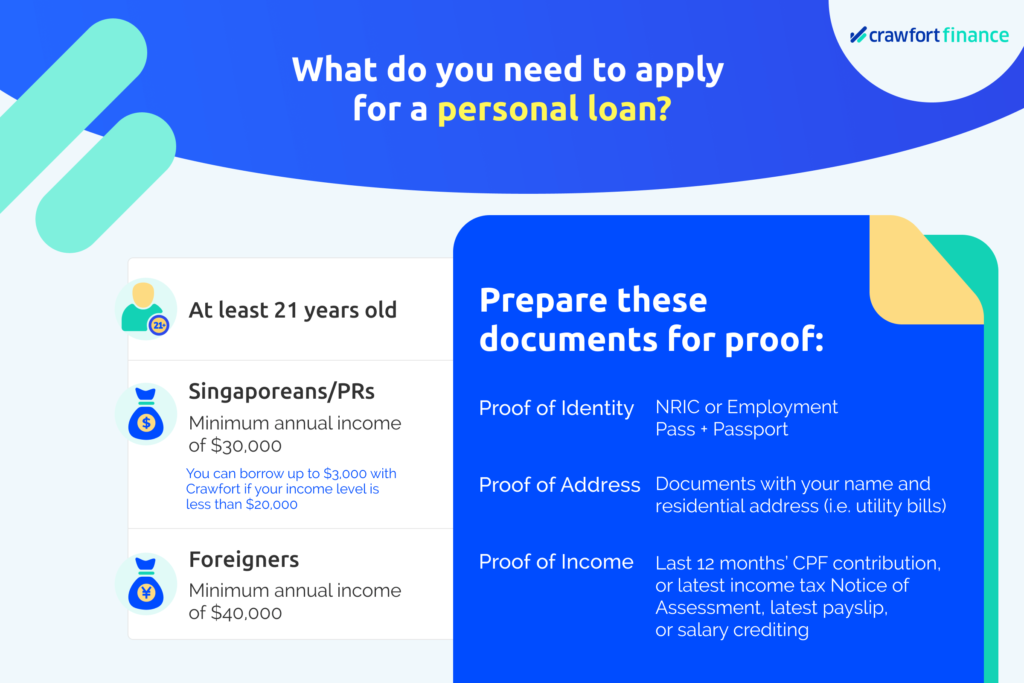 What Is A Personal Loan?
A personal loan is an unsecured amount of money that you can take to support your needs. It's "unsecured" because it's not bonded to a collateral — a house, for example. In other words, the lender doesn't possess the right to seize your assets when you're unable to pay off your debt. 
Conversely, the common "secured" loan is a mortgage loan. In this case, the lender — typically a bank — is capable of seizing your assets when you've failed to pay off your loan.
Should I Take On A Personal Loan In Singapore?
The next common question to follow is often whether or not you should take a personal loan. What do I gain from it? Will I be risking too much? 
Here are the pros and cons to weigh in this situation.
Pros Of A Personal Loan
Fast Availability
In the case of an emergency, a personal loan is one possible way for you to get money fast. Typically, you can get a loan approved within a day to a week of your application.
Unsecured
As mentioned earlier, an unsecured loan is a loan that doesn't require you to put in a collateral upon the agreement of the contract. This means that the lender cannot seize your assets when you default on your payments. Unlike a mortgage loan, a personal loan doesn't carry such a huge risk. 
Cons Of A Personal Loan
High-Interest Rates
A personal loan is typically charged at a higher interest rate than a secured loan. In some cases, its interest rate can be higher than some credit cards. 
Still considering if you should take a personal loan? Here are some other factors to think about. 
What Are The Types Of Personal Loan Available For Me In Singapore?
Depending on your own needs, various personal loan options are available for you. Before applying for these loans in Singapore, it's important to understand which one is suitable for you. 
Generally, there are 4 types of personal loan in Singapore. 
Personal Instalment Loan 
This is the most common type of personal loan in Singapore, which can be used for situations such as emergencies and weddings. It offers a lump sum of cash upfront and you're required to pay back the amount in instalments (e.g. weekly or monthly, depending on the repayment schedule you've chosen) over time.
Credit Line
A credit line, also known as a revolving line of credit, is a credit facility that allows you to draw money whenever you want. For an annual fee of around S$60 to S$120, the maximum amount that you can borrow from your line of credit usually depends on your monthly income. 
Balance Transfer
This type of loan allows you to transfer any outstanding loans such as your credit card bills you have on hand to one place. It's an excellent solution for you to consolidate your debt on a manageable platform, with a fixed monthly payment that you can budget for.
This debt refinancing programme offers you the choice to consolidate all your unsecured credit facilities from multiple financial institutions under 1 financial institution. 
However, certain types of unsecured loans are excluded from this programme. These include the following: 
Joint accounts 
Renovation loans 
Education loans 
Medical loans  
Credit facilities granted for businesses and business purposes
How Do Personal Loans Work? 
Applying for a personal loan means borrowing a lump sum first, and simply returning the same amount afterwards, right?
Think again.
It's commonly misunderstood that repaying your debt means you only have to pay back the lump sum you've initially borrowed. 
However, it's important to note that on top of the lump sum, there's also the interest and other possible charges that you have to pay. This total amount of money has to be paid within a period of time specified in your contract by your lender.
A majority of personal loans, such as personal instalment loans, come with fixed interest rates and repayment periods. This means that you'll need to repay your loan and interest in instalments over, for example, a few months or a few years. 
In the case of a credit line, you'll be charged interest based on the amount and loan duration once you draw money from it. Once you've fully paid the lender, they'll stop charging you interest. 
Most personal loans are also fully amortised. This means that the instalments encompass interest charges and the principal repayment. Amortised loans do not balloon at the end of the loan term, thus serving you a good cause. This allows you to budget your financial spending and plan ahead of your repayment.
You may want to compare the different interest rates of personal loans offered by various banks in Singapore here.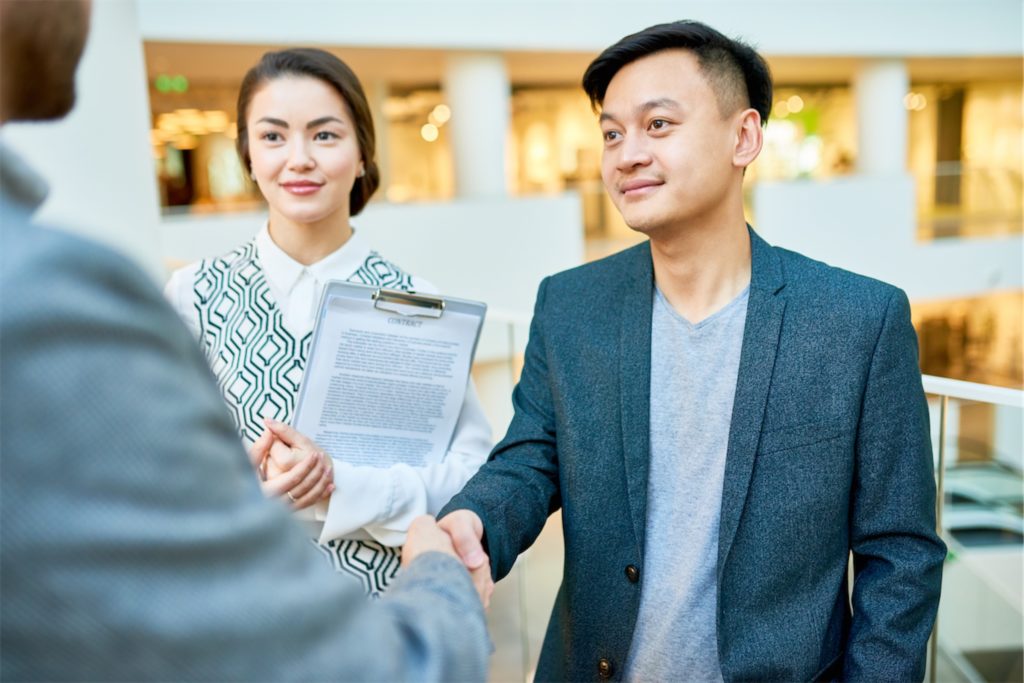 What Do I Need To Apply For A Personal Loan?
Firstly, you need to be at least 21 years old to qualify for a personal loan in Singapore. The age limit is generally 65 years old. When you apply for a personal loan, the lender will typically require you to submit relevant documents such as your payslip. 
How Much Can I Borrow?
The maximum amount that you can borrow generally depends on your annual income. Typically, banks in Singapore will require you to have a minimum annual income of S$30,000 to apply for a personal loan. 
Some may also offer personal loans to people who make less than S$30,000 yearly, though at a higher interest rate. 
If you are a foreigner, you'll need to have an annual income of at least S$40,000 to S$60,000. 
However, at Crawfort, we believe in supporting you by providing easier access to credit, especially when you can't meet the bank's criteria to get a personal loan. 
If you're a Singapore Citizen or Permanent Resident with an annual income of less than S$10,000, you can borrow up to S$3,000. Similarly, if you're a foreigner living in Singapore under the same income bracket, the maximum amount that you can borrow is S$500. 
With a higher income, you're entitled to a higher limit that you can borrow. 
If you're earning an annual income between S$10,000 and S$20,000, you can borrow up to S$3,000. 
If your annual income exceeds S$20,000, you get to borrow up to an amount that's equivalent to 6 times of your monthly income. 
Here's a table to illustrate the maximum amount that you can borrow based on your income level and citizenship.

Annual income
Maximum loan amount
Singapore Citizens and Permanent Residents
Foreigners residing in Singapore
Below S$10,000
S$3,000
S$500
S$10,000 to less than S$20,000
S$3,000
S$3,000
S$20,000 and above
6 times of monthly income
6 times of monthly income
Read here to find out more about the differences between borrowing from a bank and a licensed money lender. 
What Documents Do I Need For The Application?
Typically, these are the documents that you'll need to provide when applying for a personal loan in Singapore: 
Proof of identity: Singapore Identification Card (IC) or Employment Pass (EP) and passport
Proof of address: Documents showing your residential address (e.g. utility bills with your residential address)
Proof of income: Your contribution history statement to your Central Provident Fund (CPF) for the last 12 months, latest income tax Notice of Assessment, latest computerised payslip, or salary crediting into the lender's bank account (if you're applying at a bank) 
Ultimately, when it comes to taking up a personal loan, it's important to ensure that you can pay off your loan. Before you decide to apply for it, be sure to speak to various banks and financial institutions, as well as your peers to explore alternatives. 
And whether or not you wish to apply for a personal loan thereafter, it's always good to plan ahead and budget your spending.  
In need of cash urgently? Apply for a personal loan now with Crawfort.