31 March 2020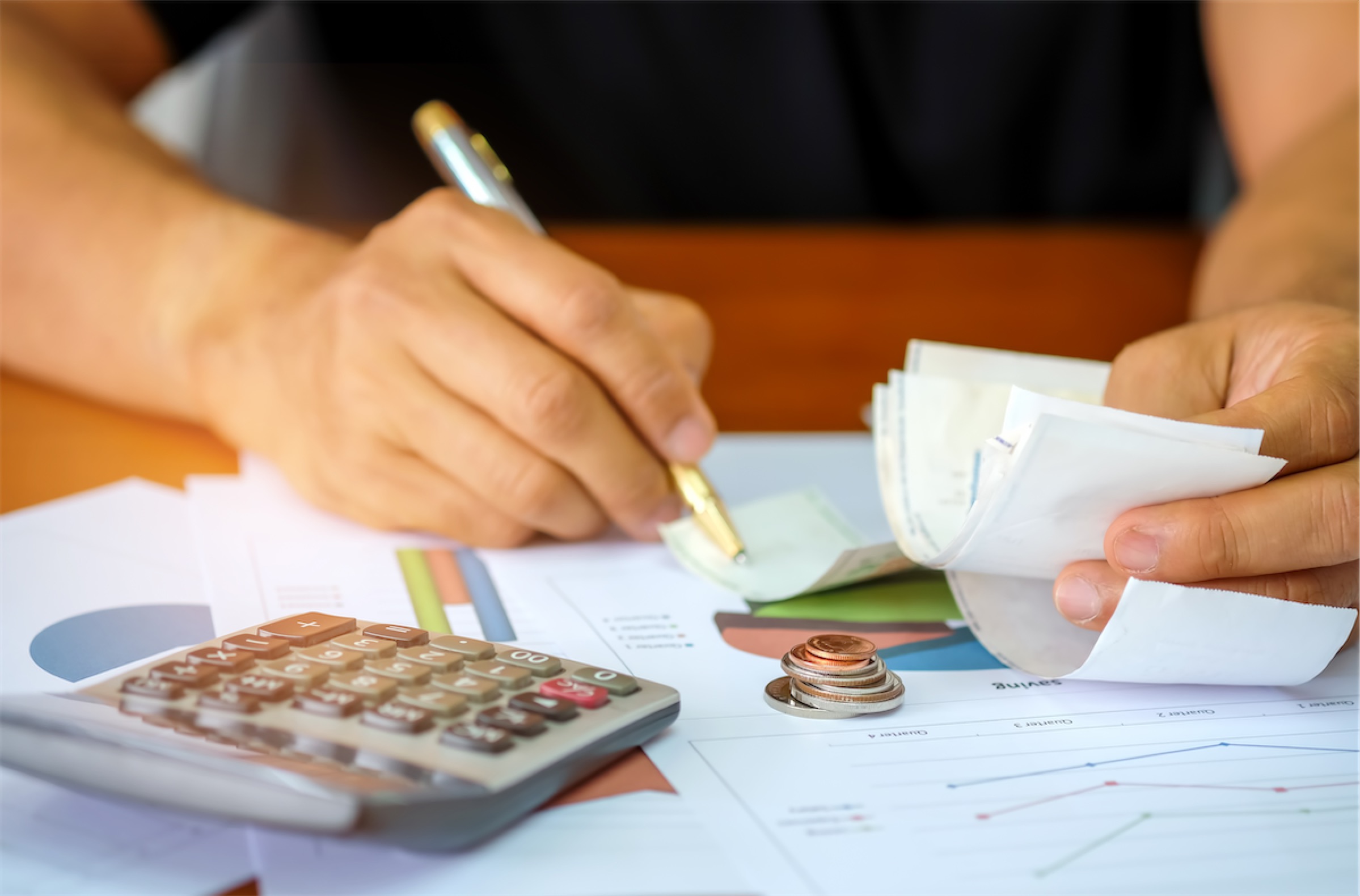 Have you ever found yourself stuck against a wall financially? When you have so many bills to pay, then suddenly, you or someone you know gets into an accident or gets sick. You are then overwhelmed with bills and the debt you need to pay, and the money you've saved or earned just isn't enough to cover everything. You get that sinking feeling like you're at the end of your rope. Everybody has been there. Luckily though, you can always take out a personal loan in Singapore.
While a personal loan is not a permanent solution, it's one of the ways to make the hard times easier for you, giving you a bit of breathing room until the brighter days come. 
Taking out a personal loan in Singapore isn't always the best solution, but it can make a huge difference when it matters.
Now, you can pretty much use the money from your loan any way you like. But generally, taking out a loan so that you can buy that designer handbag you've always wanted might not be the best idea. The interest you have to pay in the future might not be worth it. 
Personal loans are helpful, but they're not miracle workers.
But when is the right time to get a personal loan in Singapore? Here are some situations in which you can take one.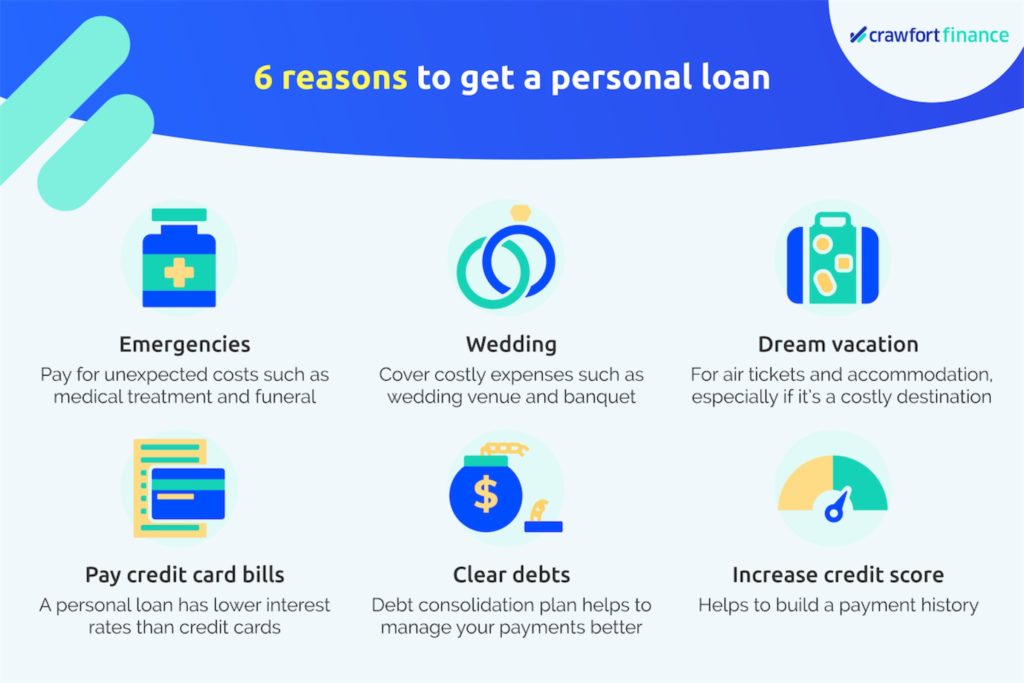 When A Personal Loan Can Come In Handy
During Medical Emergencies
One of the most appropriate times to get a personal loan are during emergencies. A sudden influx of medical bills can single-handedly put a dent on your finances, especially if your savings fall short of paying for the expenses. 
Personal loans can help cover the costs entirely or even partially, which can be enough to tide you over until the next paycheck, or until you or your family get back on your feet.
Sometimes, even when you do have insurance and CPF (Central Provident Fund) savings, the costs could still be too high to be covered by them. Taking a personal loan in Singapore can help cover the balance in the meantime.
Medical emergencies don't stop with just the initial bills, either. You'll need to cover the costs of diagnosis, lab exams, and of course, medication while you're recovering. A personal loan can help tide you over, giving you some peace of mind so you can simply focus on recovering from your sickness or injury.
Of course, in the worst-case scenario, some people might not make it even after medical treatment. In the unfortunate event that someone dies, a personal loan can help you cover the costs of a funeral, which can be very expensive.
Learn more about the types of personal loan that are suitable for emergencies here.
Paying For A Wedding
Celebrating your love with someone shouldn't have to cost a lot of money. Unfortunately, weddings in Singapore are expensive, and what makes things worse is that couples nowadays tend to go overboard with the expenses. 
But who can blame them? It's one of the most important moments of their lives, after all. Of course, getting a personal loan in Singapore can help you cover the expenses.
For instance, you can use a personal loan to help you cover the costs of renting out the wedding venue, catering, wedding packages, and in some cases, the dowry. 
Besides, using personal loans to pay for wedding expenses can be an alternative to credit cards. This is because using credit cards to pay for everything can be more expensive in the long run, especially if you fail to pay the minimum balance, leading the balance to snowball. 
Is your wedding expenses over the budget? Find out how you can reduce your wedding expenses here.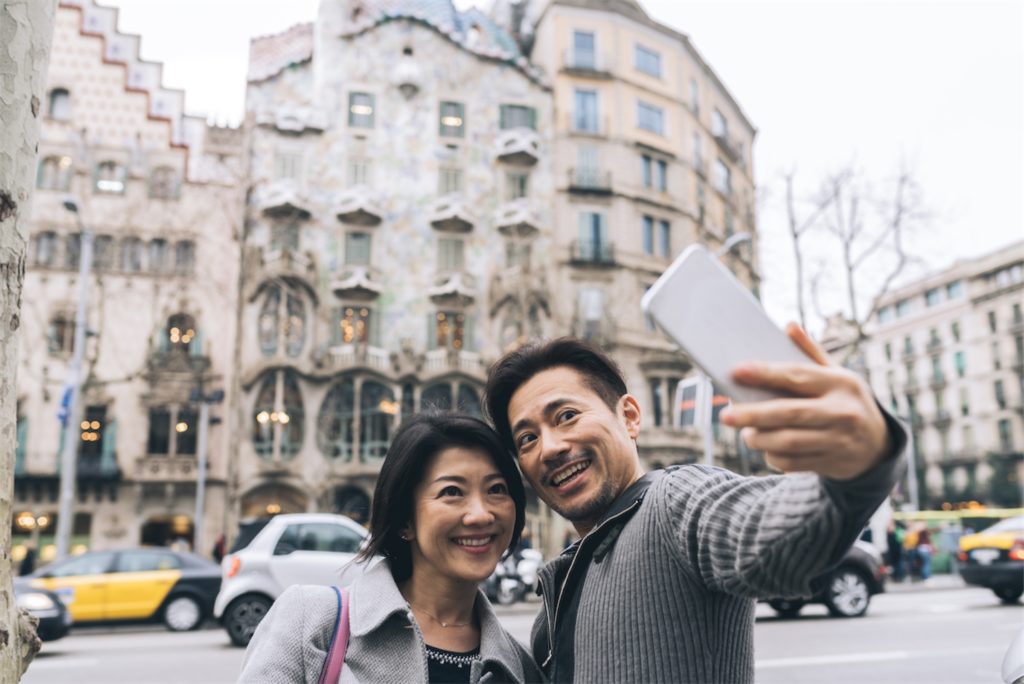 Paying For Your Dream Vacation
Speaking of weddings, you generally go on a grand trip for your honeymoon right after your wedding. Taking a personal loan in Singapore can also help you cover the expenses of such a trip. 
It doesn't even have to be limited to a honeymoon. You can go on your dream vacation, an emergency trip, or just a trip to somewhere nice with your partner on your anniversary.
Going for a trip soon? Here are 10 tips that can help you maximise the most of your trip. 
Pay Your Credit Card Bills
There are some personal loans with lower interest rates than the ones you get from credit cards. 
You can use this to your advantage by simply paying off your high-interest credit card bills using a lower-interest personal loan. This is a great way to manage your debt since you're not only buying yourself extra time to pay them off, but you're also reducing the strain interest rates have on your savings.
If you have more than 1 credit card, using a personal loan strategically can also help make things easier for you. 
What you can do is opt for a balance transfer, a type of personal loan in Singapore, to consolidate all your credit card bills. The balance transfer allows you to pay all your bills through it at low to 0% interest, so the only thing left for you to pay is the outstanding balance from all your credit cards. This makes paying your bills much more convenient for you.
Wondering what the types of personal loans available in Singapore are? Learn about them here.
Clear Your High-Interest Debts
Of course, the strategy of consolidating your debt isn't limited to just your credit card bills. You can use Debt Consolidation Plan, another form of personal loan in Singapore, to clear all your high-interest debts from unsecured loans across financial institutions. 
Basically, Debt Consolidation Plan allows you to move all of your debts into a single, low-interest account. This cancels out the higher interest rates, since you're technically paying for them through the plan. Since the interest rate is lower, it'll be much more manageable for you. 
Plus, all you have to do is to make one repayment every month, so it's a good way to help you manage your repayments, especially if you tend to miss out on payment due dates. 
Here are the eligibility criteria for Debt Consolidation Plan: 
| | |
| --- | --- |
| Citizenship | Singapore Citizen or Permanent Resident |
| Annual income | Between S$20,000 and S$120,000 with net personal assets of less than S$2million |
| Amount of debt | Exceeds 12 times of monthly income |
A Debt Consolidation Plan doesn't completely erase your debts, but it does make the entire repayment process much easier and more convenient. It can also buy you enough time if your previous debts are already way overdue.
Increase Your Credit Score
Another good way to use personal loans to your advantage is to use it to increase your credit score. By borrowing money and paying it back on time, you can improve your credit score with the Credit Bureau Singapore (and the Moneylenders Credit Bureau if you're borrowing from a licensed money lender). 
But What's A Credit Score? How Does It Work?
A credit score is basically a number (or a grade in the case of Singapore) assigned to you that signals your creditworthiness and is based entirely on your credit history. It takes into account the number of accounts you have, your total level of debt, and your overall repayment history. 
Lenders check your credit score and use it to evaluate the probability of you defaulting on the loan payments. They also use it to determine the amount of money they're willing to risk lending you. 
Essentially, the credit score system is a way for banks, financial institutions, and licensed money lenders to determine how trustworthy you are as a borrower. 
But How Does Taking Out A Personal Loan In Singapore Improve Your Credit Score? 
Well usually, the best way to increase your credit score is to pay your loans on time, and not let it go past the due date or even default on it. Now, how can you repay something that you haven't even borrowed yet? That's when you take out a personal loan.
A lot of people who want to increase their credit score simply take out a loan to pay it. Since it's a personal loan, you can use it any way you like. You can splurge a little, eat somewhere nice, or take a nice trip. 
You can even set the money aside, and then pay it back later without actually spending it. The important bit here is that you pay your loan and the interest on time to improve your credit score. 
Essentially, taking out a personal loan, and not just having credit cards, can help improve your credit score.
Ensure that you pay your loan on time. Otherwise, the whole thing will backfire. Paying your loans late, or even default on them, can lower your credit score. A low credit score means you're less likely to secure a loan, and the loan amount you're allowed to take can be much lower in future. 
Got a bad credit score? Find out how you can still apply for a personal loan. 
Ultimately, taking a personal loan in Singapore can come in handy in these situations. While it allows you to get quick cash, it also comes with a high-interest rate. Before you apply for a loan, ensure that it's within your means. 
Ready to apply for a personal loan? Apply now with Crawfort.