25 October 2023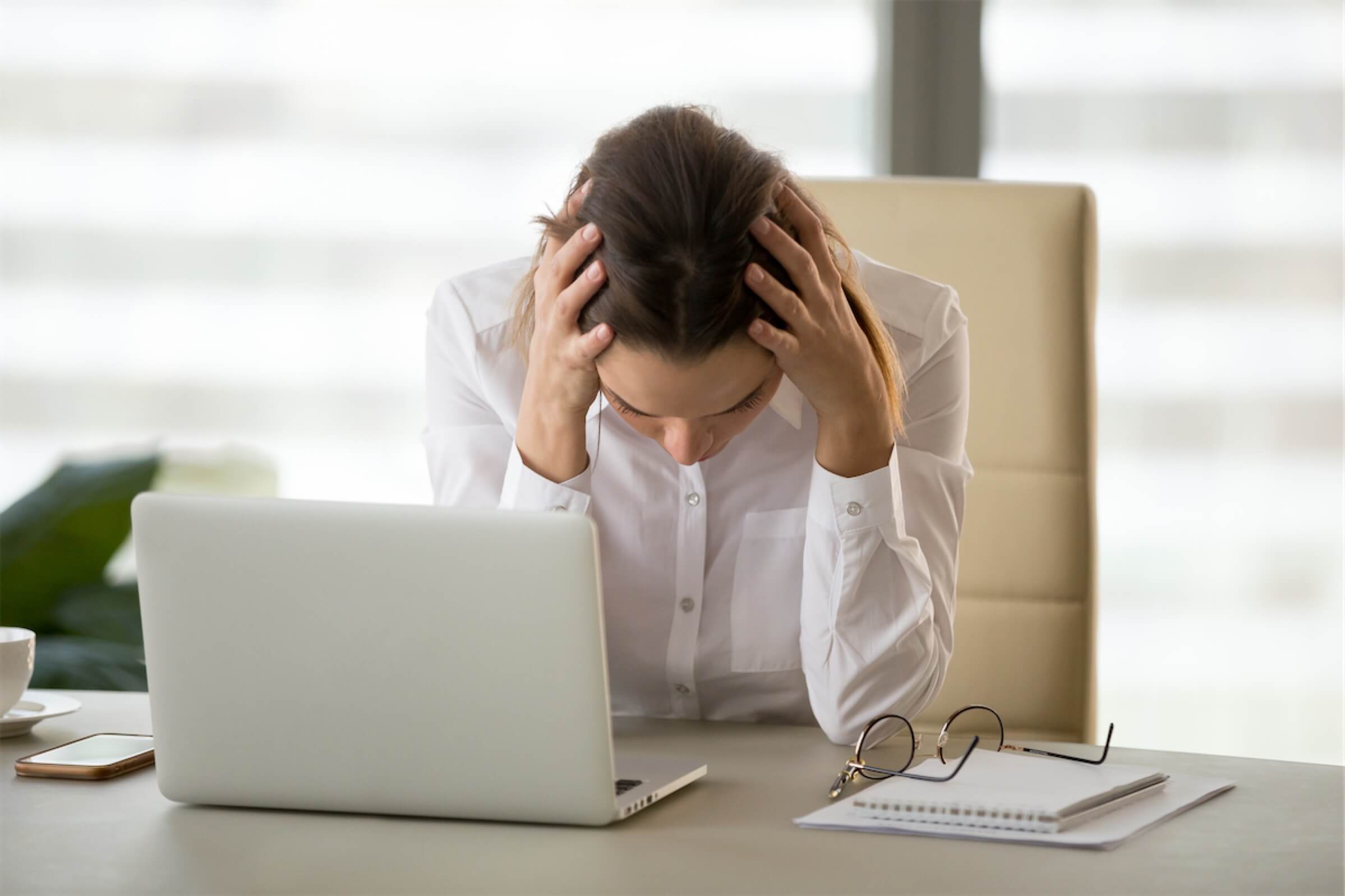 From January 2020 to May 2020, there have been 1,481 applications for bankruptcy in Singapore and 404 orders made — a significant number considering the short 5 months span. 
Bankruptcy, in short, is when you owe more than you can afford to pay. There are also a number of technicalities involved.
Filing for bankruptcy in Singapore is definitely not what many would consider when planning out their finances. Since this outcome might be unexpected, people who end up bankrupt rarely know what to do to get out of it or the consequences they may face. 
When entertaining the thought of filing for bankruptcy, people often look for advice on how they should go about resolving their debts. If you happen to land yourself in such a situation where you have to file for bankruptcy in Singapore, here's what you need to know.
Learn about your alternatives to filing for bankruptcy here. 
When Can You File For Bankruptcy In Singapore?
Bankruptcy is a legal status of an individual who cannot repay debts amounting to at least S$15,000. However, according to the new law on temporary measures for bankrupts to provide relief to debtors from creditors, the amount has been increased to at least S$60,000 until 19 October 2020 due to the COVID-19.
You can voluntarily file for bankruptcy in Singapore when: 
There is a low likelihood that you're able to repay your debts in full.

When there isn't any other alternative arrangement with your creditors to repay the debt.
In addition, it's also possible for your creditors to file for your bankruptcy if they do not think that you can repay the money that you owe them.
It's also noteworthy that you can be made bankrupt by the High Court even if you refuse to respond to your creditor's demands.
Find yourself struggling with debt? You can consider getting a personal loan with licensed moneylender Crawfort to consolidate your debt. It's still important that you're confident you can repay the personal loan in Singapore.
Learn more about the 2 types of personal loans you can take to consolidate your debt.
Alternatively, you may want to consider applying for the Debt Management Programme to manage your repayments. Learn more about it here. 
Requirements To File For Bankruptcy In Singapore
Besides having to meet the condition of being at least S$15,000 debt (increased to at least S$60,000 until 19 October 2020 due to COVID-19), you or your creditor can file for you to be declared bankrupt if you meet any one of the following conditions:
Live in Singapore

Have property in Singapore

Have been a resident in Singapore for at least 1 year

Have a place of residence in Singapore for at least 1 year

Have carried on business in Singapore for at least 1 year
If the bankruptcy application is made by the creditor, and you fulfil one of the following, you will be regarded as being unable to repay your debt:  
You fail to comply with a statutory demand to pay the debt for at least 21 days (currently increased to at least 6 months until 19 October 2020 due to COVID-19)

You fail to comply with a court-issued execution for repayment

You left the country to avoid repaying the debt

The Official Assignee (OA) certifies that you are unable to pay the debt
Also, note that there is a cost to file for bankruptcy. A creditor or debtor filing for the bankruptcy needs to pay a deposit of S$1,850 to the OA.
After the assessment, you can be declared bankrupt legally by the High Court within 4 to 6 weeks of the application. 
For successful bankruptcy applications, creditors will be able to recoup the full amount of the deposit. However, you won't have the deposit returned if you filed for bankruptcy yourself.
In the case of a rejected or withdrawn application, the OA will refund S$1,800 to you or the creditor. The remaining S$50 will go towards administrative costs.
What Happens If You File For Bankruptcy In Singapore?
While filing for bankruptcy isn't a desirable scenario to be in, it isn't the end. Here's what happens when you file for bankruptcy in Singapore. 
1. Your Debt Stops Accumulating
After you've filed for bankruptcy, your interests stop snowballing on your debts. As such, your debts are "frozen" at a certain amount.
Once you're declared bankrupt, the OA will decide on a reasonable amount of monthly contribution to make, taking into account your family's needs. Under the commitment of a debt repayment plan, repaying your debts becomes easier.
2. Creditors Cannot Carry Out Legal Proceedings Against You
After you file for bankruptcy in Singapore, creditors actually aren't permitted to commence any legal proceedings against you to recover debts before bankruptcy. 
Struggling with loan payments that you owe to a licensed moneylender in Singapore? Here's what you can do. 
3. You Have To Make Monthly Contributions To Your Bankruptcy Estate (To Pay Your Debt) 
Under the Bankruptcy Act, you as an undischarged bankrupt will also need to submit a Statement of Affairs, which is a record of your assets and liabilities. 
You also need to abide by the repayment plan determined by your OA to repay debtors. A portion of your salary will be automatically paid to creditors and a small amount will be given to you for daily expenses.
4. You Have To Surrender Your Assets To Your Official Assignee (OA)
Although you'll certainly get "help" to repay your debts, this begins with you having to surrender your assets. 
This includes anything of value to you ranging from your car, property overseas, to gifts you receive prior to your discharge from bankruptcy.
Nevertheless, there are protected assets that can't be taken:
Necessities for you and your family. For example, your HDB flat, monies in your CPF account, and the furniture you and your family will need.

The materials or tools of the trade you need to perform your job. 

Any property you hold as a trustee for someone else.

Life insurance policies held in express trust for your family.

The remainder of your monthly income after deduction of monthly contribution and any salary bonuses as part of your income.
5. Your Name Will Be Listed On The Bankruptcy Register
Bankrupts will have their name in the bankruptcy register, so anyone checking the records will be able to know that you're bankrupt. In addition, your employers will be notified. 
On a brighter note, you can have your name removed after a period of time depending on how you get out of your bankruptcy. For example, those who manage to repay their target contribution can have their names removed 5 years after being discharged.
6. You'll Have Limited Job Prospects
While you'll still be able to continue working, you may face difficulty landing a job, especially in the finance industry and public sector. Furthermore, it's unlikely that you'll be able to take up a managerial position.
7. You Cannot Travel Overseas Without The Official Assignee's Approval
Bankrupts need to inform the courts and seek approval from the OA if they want to leave Singapore. Apart from reasons relating to your job, this is rarely approved. 
A bankrupt who travels abroad without approval will be incarcerated upon return, for up to 2 years. In addition, there's a hefty fine of up to S$10,000.
Whether you're allowed to travel (as well as the permitted duration) will also depend on your categorisation as a bankrupt. 
As a bankrupt, you can have certain privileges depending on whether you fall under the Green Zone or Red Zone.
In general, bankrupts with satisfactory conduct are placed in the Green Zone, while those with unsatisfactory conduct are categorised under the Red Zone. Below are examples of privileges and withheld privileges for Green Zone and Red Zone bankrupts respectively.
Green Zone
Red Zone

Granting of a travel permit of more than a month to any country 

Being assessed for suitability to be discharged from bankruptcy after 5 years

No permission granted to manage a business or be a director

Being assessed for suitability to be discharged from bankruptcy after more than 5 years
Thinking of taking a personal loan in Singapore? It's important to make sure you're financially ready. If you are, Crawfort can have it approved in just 8 minutes.