9 October 2023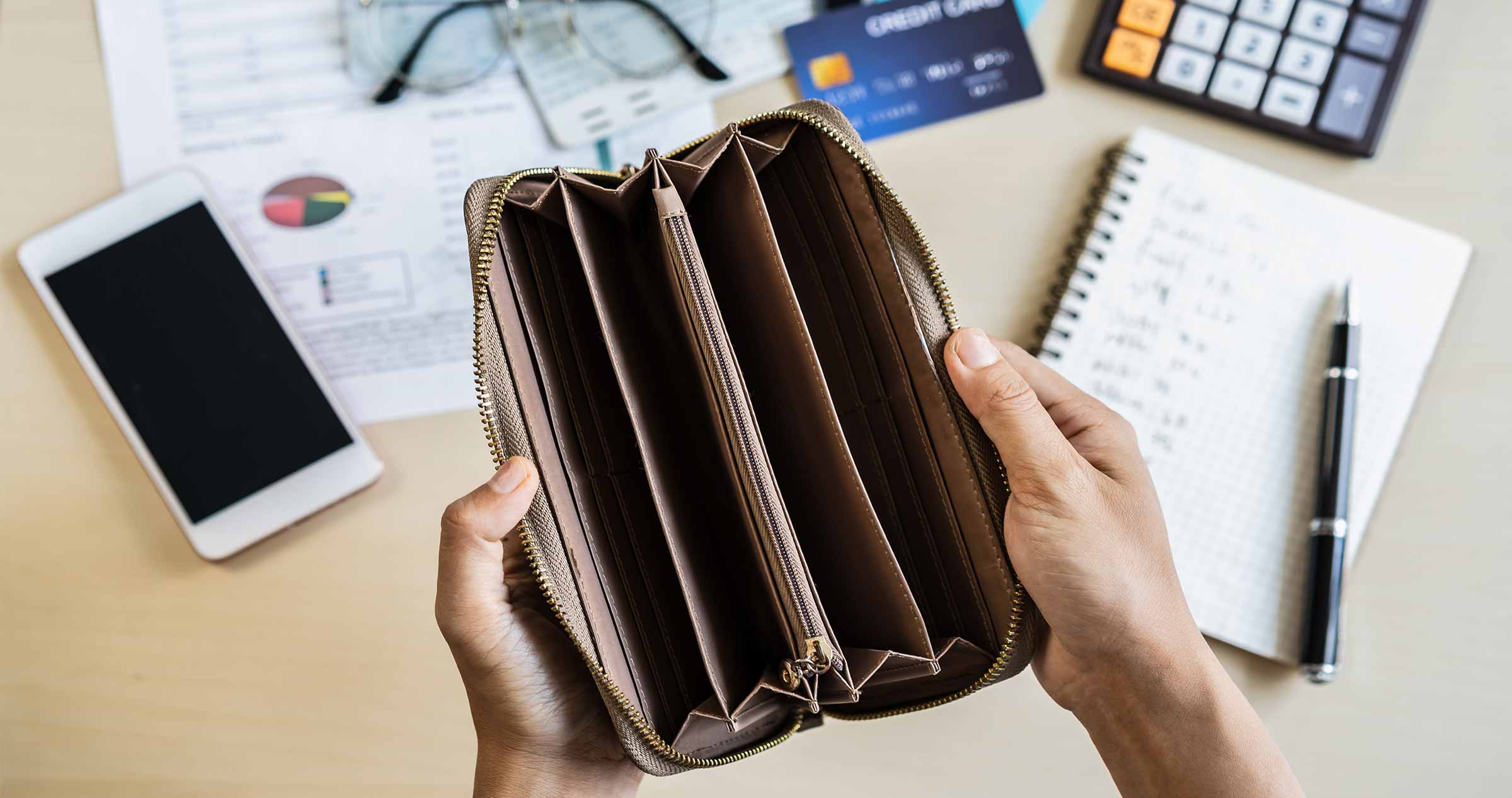 Life is full of challenges and unfortunately facing sudden financial trouble is part of it. You may be facing a sudden medical emergency, car repair or the need to replace a broken appliance which may require quick cash to cover these emergencies.
In these unexpected events having an emergency payday loan from a direct lender can be a quick financial relief.
With the aid of this guide, we want to provide you with a better understanding of emergency payday loans and how to obtain them from direct lenders with this guide.
What Are Emergency Payday Loans?
Emergency payday loans from direct lenders are short-term loans providing quick financial assistance to individuals facing unforeseen expenses.
These types of loans are meant to be repaid within the one-month period or on the borrower's next payday, hence the name "payday loans".
Emergency payday loans are often provided in small amounts and are typically capped according to the borrower's monthly salary. This will serve as a bridge to cover immediate financial needs until the next paycheck arrives.
One of the main features of emergency payday loans is their accessibility through direct lenders, including licensed money lenders in Singapore.
In contrast with traditional banks, direct lenders possess specific expertise in providing short-term loans to those who want urgent financial assistance.
Discover more about 2 types of personal loans in Singapore to consider in times of emergency.
Bank vs. Licensed Moneylenders: Where to Get Emergency Payday Loans
Please note that Singapore banks rarely provide payday loans. Instead, they provide personal loans that can be used for emergencies. The following things should be considered when choosing a bank or licensed moneylender when getting a loan for urgent financial needs.
|  Factors to Consider |  Banks |  Licensed Moneylender |
| --- | --- | --- |
| Approval Process | Can take up to two weeks | Within minutes |
| Minimum Age Requirements | At least 21 years old | At least 18 years old |
| Annual Income Requirements | From S$20,000 – S$60,000 | Less than S$10,000 |
| Interest Rates | Annual interest ranging from 3.5% to 11%. | Up to 4% monthly interest |
Approval Process
Bank approvals need extensive credit checks, income verification, and a lengthier wait time. Cash-strapped people may not want to wait two weeks for this process.
In contrast, licensed moneylenders have more flexible approval requirements. If you produce all the required paperwork, you may generally get approval in minutes and have the cash in less than 30 minutes or same-day approval.
Learn more about how long does it take to get a personal loan in Singapore?
Minimum Requirements
Banks typically require a borrower to be at least 21 years old. Moreover, annual income requirements for Singaporeans and PRs range from $20,000 to $60,000. Banks will most likely lend to borrowers with stable income and good credit scores.
On the other hand, licensed moneylenders have lower age requirements. They require a borrower to be at least 18 years old. Moreover, unlike banks, licensed moneylender have a lower income requirement. They can allow a Singaporean, PR or a foreigner to take out a personal loan even with less than S$10,000 annual income.
|  Annual Income of Borrowers |  Singaporeans / PRs |  Foreigners |
| --- | --- | --- |
| Less than S$10,000 | S$3,000 | $500 |
| More than S $10,000, less than S$20,000 | S$3,000 | S$3,000 |
| Above S$20,000 | 6 times your monthly salary | 6 times your monthly salary |
Source: MAS
They accept loan applications regardless of employment or credit history. However, those with poor credit may pay higher interest rates or have less favourable loan terms.
Interest Rates
Singapore banks provide personal loans with annual interest rates between 3.5%–11%.
On the other hand, licensed moneylenders can charge up to 4% per month (48% annually). Bank loans are cheaper, but a licensed moneylender can lend you a small amount that can be repaid with your next salary faster.
However, please note that moneylenders need to check your credit and borrowing history when processing your loan application.
If you have a track record of timely repayments, you may qualify for lower interest rates and higher loan amounts.
Comparing Emergency Loans from Different Direct Lenders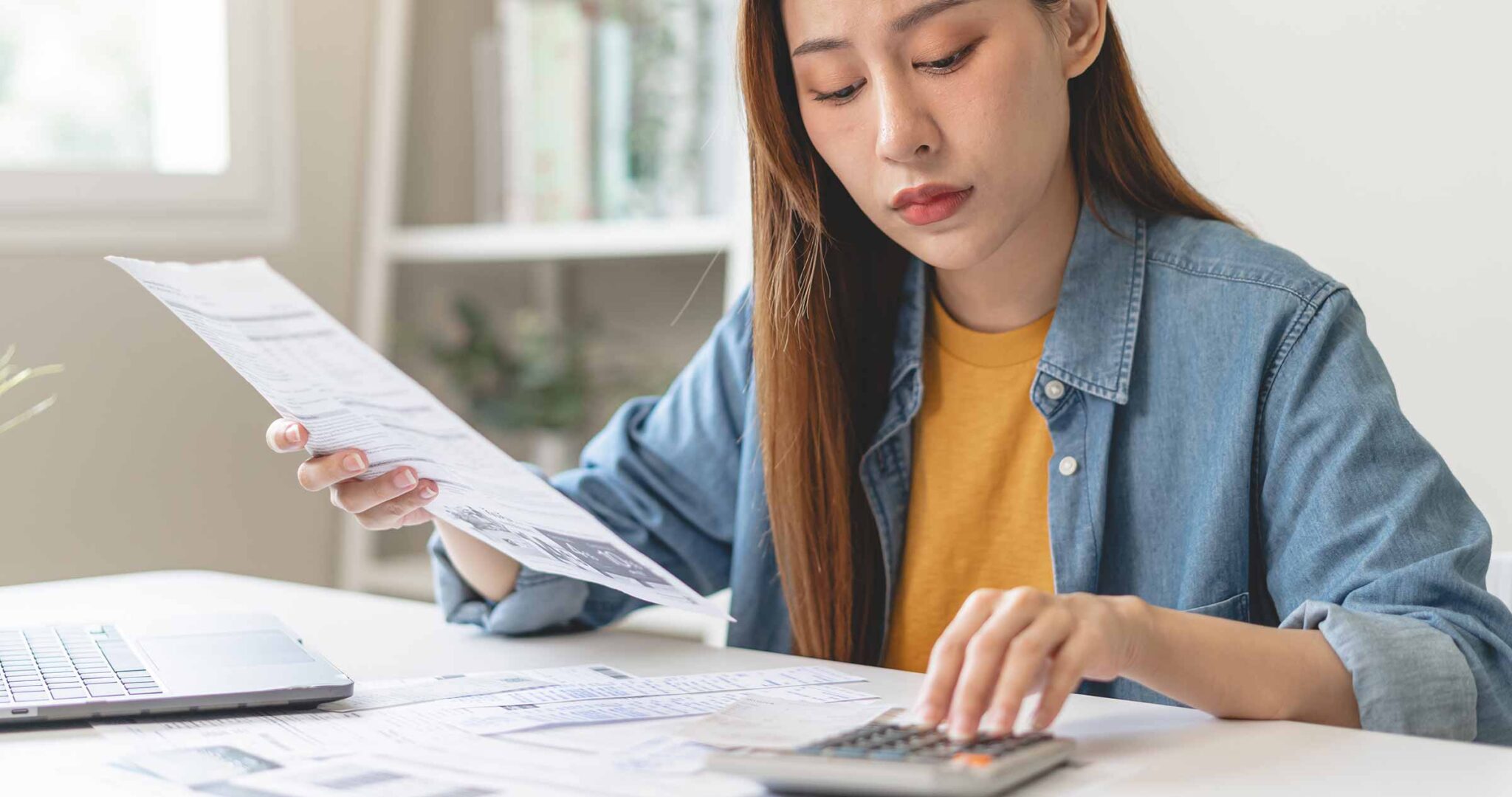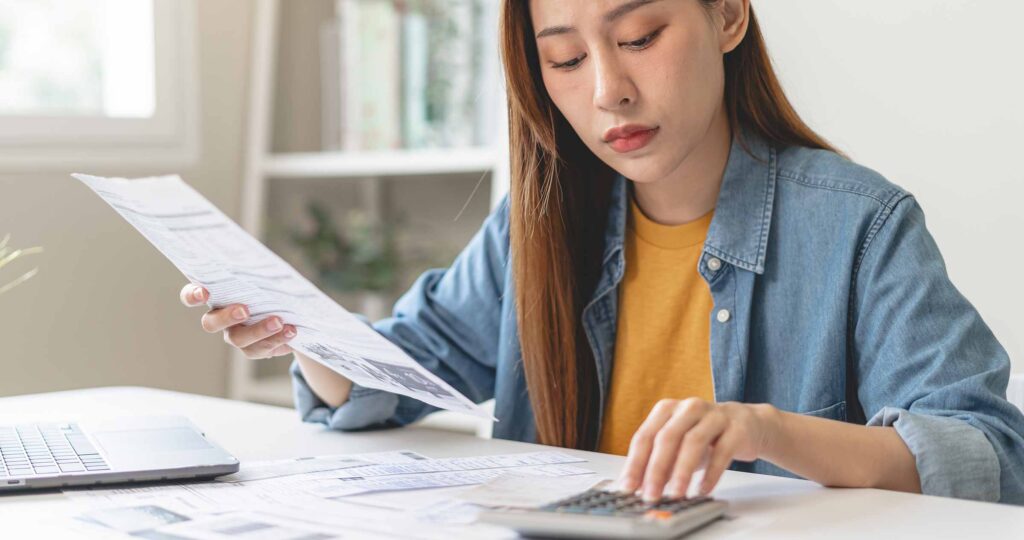 It's important to thoroughly analyse the conditions and costs of each choice before applying for a loan, whether it be a personal loan from a bank or an emergency payday loan from a licensed moneylender, in order to decide which best fits your requirements and financial objectives.
Make sure you've done your homework before making a decision.
How to Apply for Emergency Payday Loan from a Licensed Moneylender
If you have decided that an emergency payday loan from a licensed moneylender is best for you, here's how you can go about it:
Verify Lender's Licence
Check over the list of licensed moneylenders provided by the Registry of Moneylenders to ensure that a lender has a valid licence number. Avoid borrowing from unlicensed or illegal lenders as they may not adhere to legal lending practices and you will end up in a debt trap.
Contact the Lender
If you have further queries about your emergency payday loan application, you may reach out to the lender using the phone number provided in the registry. Moreover, this is your opportunity to gather information about their loan products and terms.
Reach out to the lender using the office landline provided in the registry. Confirm the lender's legitimacy and gather information about their loan products and terms.
Gather Documentation
Get the required paperwork ready before applying, such as identity documents (passports, NRICs, and work permits), proof of income (pay slips from the previous three months, bank statements, and commission statements), and extra documentation of your address if you're a foreign applicant (utility bills, rental agreement, and cell phone bills).
Online Application
Through their registered website, the majority of licensed moneylenders provide online application forms that you may complete in a matter of minutes. A loan officer will contact you when your application is filed to walk you through the next steps.
Face-to-Face Verification
In order to verify the information in person, you are required by law to go to the moneylender's office. Verifying your identification and going over the loan terms need this step.
Loan Approval and Signing
If your loan is approved, the loan officer will inquire about your next payday to schedule the repayment date.
Pay close attention to all the details, such as interest rates, late penalties, and the payback plan, before you sign the loan contract. If there are any questions, get answers before moving further.
Funds Disbursement
Upon signing the loan contract, you will received the funds that you need, either in the form of cash or credited to your bank account.
The Bottom Line
Emergency payday loans from direct lenders, such as licensed moneylenders, serve as a valuable financial resource for individuals facing unexpected expenses. While banks may offer personal loans, the stringent approval processes and longer waiting times can be impractical for urgent situations. When considering whether to obtain a loan from a bank or a licensed moneylender, weigh the factors of approval process, minimum requirements, and interest rates to make an informed decision.
If you choose to apply for an emergency payday loan with a licensed moneylender, ensure that the lender is licensed, gather the necessary documentation, and carefully review the loan terms before signing the contract. Reputable lenders with positive customer reviews, such as Crawfort, can offer you a quick and reliable solution to your financial emergencies.
Thinking of taking up a personal loan? Reach out to Crawfort today.