30 March 2020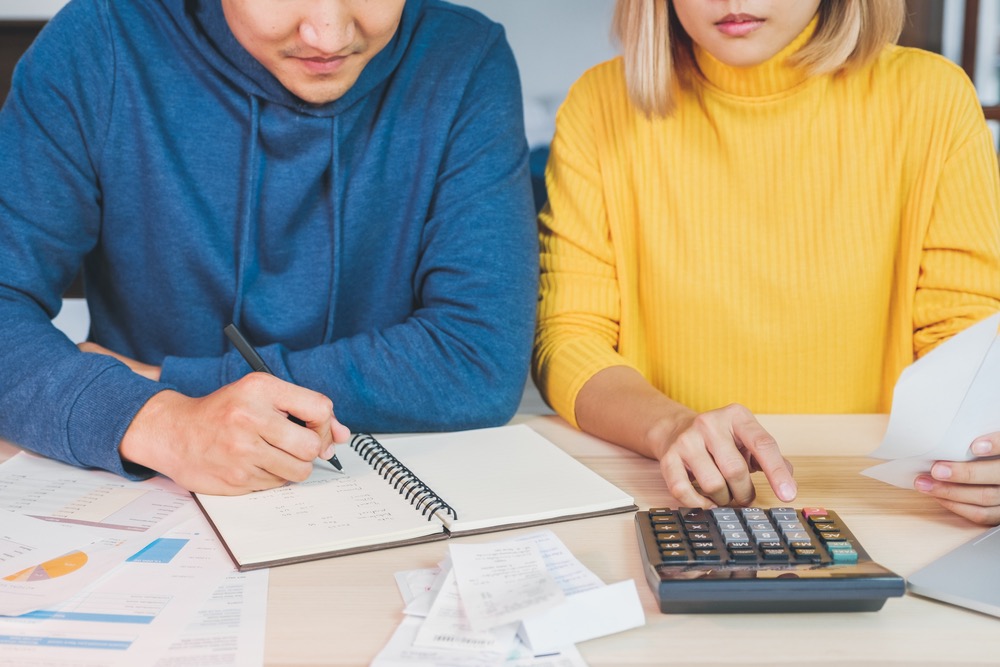 2020 is the start of a new decade and many of us are setting goals and striving towards them. A few things that can help you reach your goals include having sufficient money and knowing how to budget wisely. And taking a personal loan in Singapore might just be something worth considering. 
Before diving into applying for a personal loan, let's explore more about it, and whether or not it can cater to your needs and help you achieve your goals.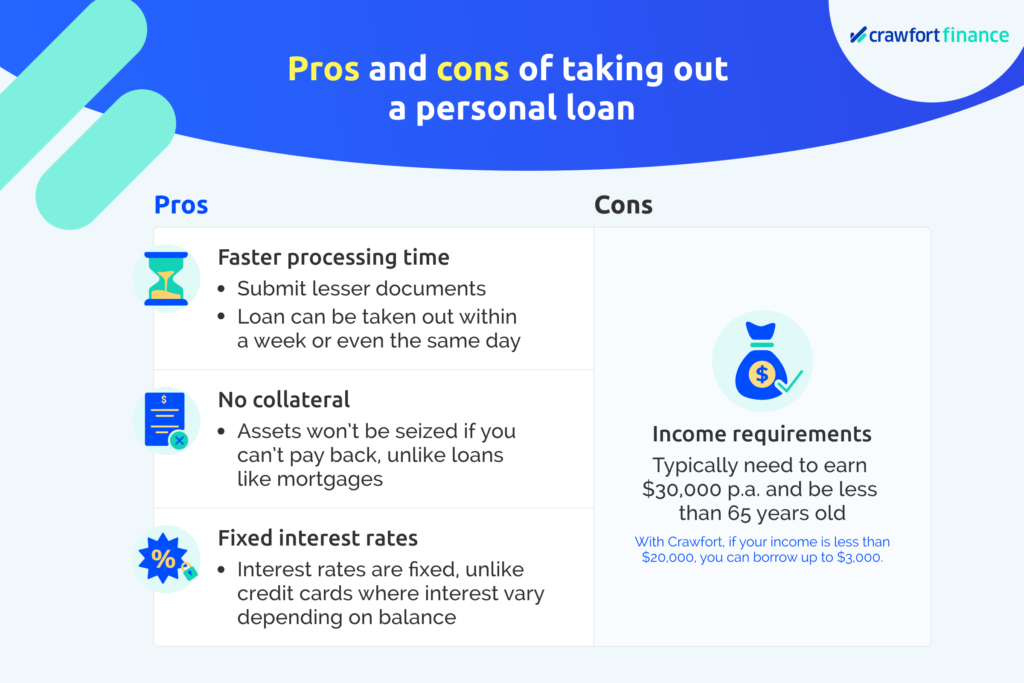 What Is A Personal Loan?
A personal loan is an unsecured amount of money. It's "unsecured" because it's not bonded to a collateral — a house, for example. 
This means that the lender doesn't possess the right to seize your assets when you're unable to pay back the loan.
Conversely, the common "secured" loan is a mortgage loan, in which the lender is capable of seizing your assets when you fail to pay your debt. 
Still unclear about what a personal loan is? Learn more about how it works here. 
Do You Really Need A Personal Loan?
It's good to consider taking a personal loan, particularly when you need to get a relatively large sum of cash urgently. Despite the need to pay it off over a period of time, it's still a viable alternative to meet your short-term needs. 
Before you apply for a personal loan in Singapore, it's important for you to be clear of the reasons why you may need it. 
Here are some common reasons in which a personal loan may come in handy. 
Medical And Family Emergencies
While it's always good to save up a good sum of money for a rainy day, accidents and other emergencies are often unpredictable. 
You may never know when you need that extra financial support for yourself or your family. Even after you've saved up some money, it may not be sufficient. 
Hence, in these scenarios, a personal loan can aid in cushioning these emergencies, and give you a longer buffer time to restructure your financial plans. 
Wedding And Vacations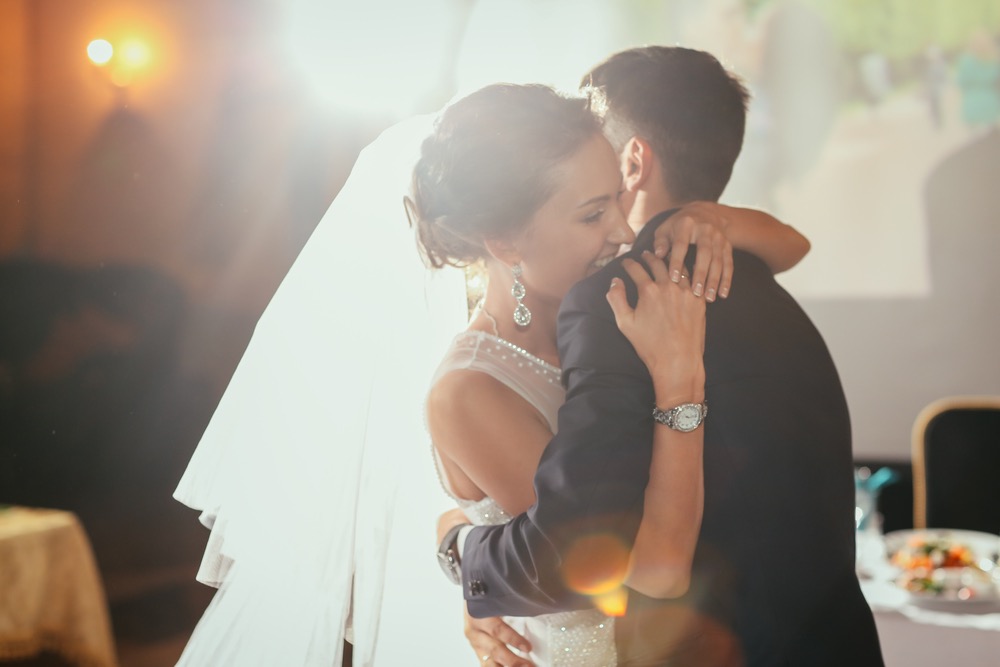 Besides emergencies, a personal loan can also be used to pay for the biggest events in your life. Whether it's to celebrate your special day with your partner or to go for a holiday, you can consider taking up a loan to pay for these expenses, especially given how expensive a wedding can be in Singapore. 
Debt Payments For Credit Cards
A personal loan is also a viable option to pay off your credit card debt. It's not advisable to do this in the long term though, so it's equally important to ensure that you spend within your means. 
Education Expenses: College Tuition And School Textbooks
On top of that, if you're a student, you may also adopt a personal loan that's catered to your needs. Whether or not you require extra cash for textbooks or tuition fees, a personal loan can help support your education. 
Consolidate Debts 
A personal loan, such as balance transfer and Debt Consolidation Plan, is also useful in consolidating your debt into one manageable account. Through these 2 types of personal loan, you can pay a fixed amount monthly at interest rates that are reasonably priced. 
Do take note that the personal loan interest rates and other terms are still subjected to your annual income and other supporting factors. Be sure to compare the interest rates and criteria of personal loans offered by various banks and financial institutions in Singapore. 
What Should You Take Note Before Taking Up A Personal Loan In Singapore?
Before you apply for one, it's good to understand what it entails. While a personal loan allows you to get quick cash, it comes with interest rates. 
Advantages Of Personal Loan
Here are some of the good things about taking a personal loan. 
Fast Processing Time 
It's a viable option for you to borrow money quickly, particularly in the case of an emergency. You can get a loan within a day to a week of your application. In addition, the documents you have to submit is also less as compared to applying for other types of loan. 
No Collateral
Unlike a mortgage loan, you won't risk losing an asset such as your house when you default on your payments. Since a personal loan is unsecured, it's not tied to an asset. 
Fixed Interest Rates 
The interest rates charged for the money you borrow are fixed. This is unlike credit cards, in which the interest rates can vary depending on your balance.
Disadvantages Of Personal Loan
However, like all things in life, personal loan comes with its drawbacks. 
High-Interest Rates 
A personal loan is typically charged with a higher interest rate than a secured loan. In some cases, its interest rate can be higher than some credit cards. 
Age And Income Requirements 
In general, you must be at least 21 years old and no older than 65 years old to take up a personal loan. 
Most banks in Singapore will also require you to have a minimum income of S$30,000 per annum. While some offer personal loans to people who make less than S$30,000 a year, they're subjected to a higher interest rate. 
If you're a foreigner, you'll need to have an annual income of at least S$40,000 to S$60,000 when taking a personal loan from a bank in Singapore. 
However, at Crawfort, even if you have an annual income of less than S$10,000, you can still borrow up to S$3,000. If you're a foreigner living in Singapore under the same income bracket, you can borrow up to S$500.
Here's a table to summarise how much you can borrow from a licensed money lender in Singapore, such as Crawfort. 
Annual income
Maximum loan amount
Singaporeans and Permanent Residents
Foreigners living in Singapore
Below S$10,000
S$3,000
S$500
S$10,000 to less than S$20,000
S$3,000
S$20,000 and above
6 times of monthly income
What Else Do I Have To Consider Before Applying For A Personal Loan?
Besides weighing the pros and cons, here are a few things that you should keep in mind when taking a personal loan in Singapore. 
Be Sure To Plan Ahead 
Before you apply for a personal loan, ensure that you're able to pay back your debt. 
Keep in mind that this debt doesn't only comprise the sum you've borrowed initially, but also the interest and any additional charges. Paying your debt on time helps you to maintain a good credit score. 
A credit score reflects the health of your financial state and the risks of lending you money as a customer. The better the credit score, the more trustworthy you are as a borrower. 
On the other hand, defaulting on your payments can negatively impact your credit score. When this happens, you'll have a lower chance of getting your loan applications approved in future. 
Got a bad credit score? Find out how you can still get a personal loan despite having a low score. 
Manage Your Finances Wisely 
Whether or not you've taken up a loan, it's important to manage your finances. Be sure to budget wisely and only borrow within your means. 
During the application, choose a repayment schedule that you can commit. Regardless of the instalment frequency (e.g. weekly, monthly, etc.) you've chosen to pay back your debt, be sure to manage your budget accordingly. 
This helps to ensure that you can pay back your loan in a timely manner.  
Explore Alternatives 
While a personal loan may seem like the best option you've got, you may also consider borrowing from your family and friends. Talk to them about your goals and plans, and reassure them that you're able to pay them back. 
Conclusion
Before you apply for a personal loan in Singapore, be clear of your motives for applying. It's also important for you to consider the pros and cons of taking a personal loan, as well as any other advantages and disadvantages based on your own circumstances.
As you go ahead with your plans, be mindful of your spending and borrowing, and only do so within your means. 
When in doubt, speak to your peers — whether they're a legal financial advisor or your family and friends. They might be able to advise you, and give you a helping hand when you need it.