24 July 2020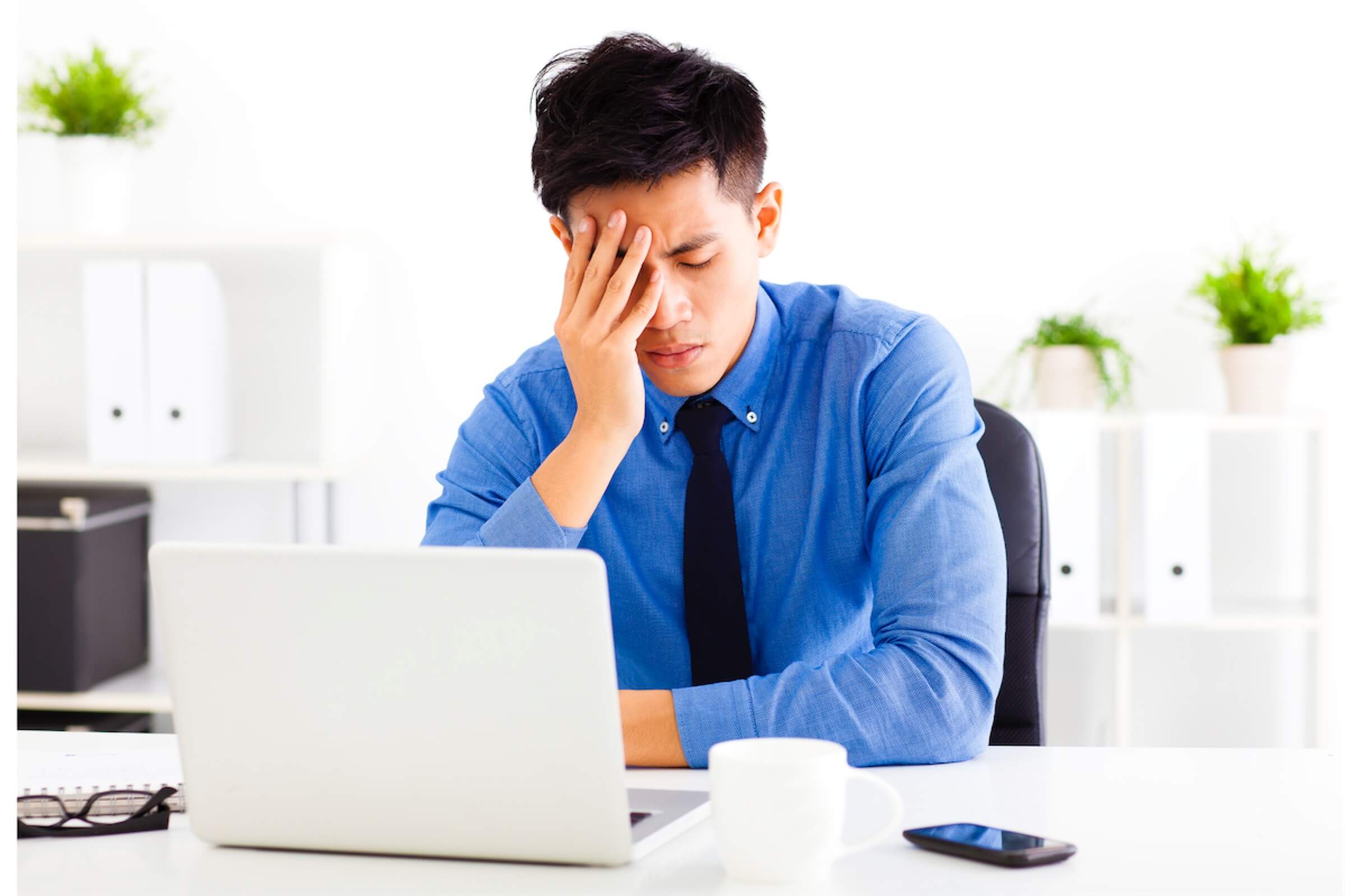 With the reputation that loan sharks in Singapore have, most of us wouldn't want to deal with them in the first place.  
But perhaps desperate times have called for desperate measures. You needed money during a time when no bank or financial institution was willing to offer you a loan. With limited options to finance your needs, you've decided to consider a money lender's offer.
But what if you ended up taking up a loan offer from a loan shark, also known as an "ah long"? 
There are many risks you expose yourself to when you borrow from a loan shark. 
Firstly, you pay exorbitant interest rates compared to any kind of legitimate borrowing. You may also be threatened and harassed to repay the money, or be pressured into taking up more loans to repay one loan with another.
Whether you've knowingly or unknowingly ended up "swimming with the sharks", stay calm—it's not too late to take action.
So how do you know if you are dealing with loan sharks? And what should you do if you're dealing with one? 
How To Know If You're Dealing With A Loan Shark In Singapore
Here's how you can differentiate loan sharks from licensed moneylenders, so you avoid falling prey to them. 
1. They Advertise Their Loans Through SMS, Flyers, And Emails
Since it's already 2020 and we're all living in the digital age, loan sharks in Singapore are also moving towards "modern tactics" such as social media, phone applications, emails, flyers, cold calls, and SMS to harass borrowers and solicit new ones.
In fact, there has been a rise in harassment cases in Singapore as loan sharks are going digital.
Keep in mind that these are all violations of advertising rules for licensed moneylenders. 
Licensed moneylenders can only advertise through business or consumer directories, their own website, or at their business premises (e.g. wall, door, shutter gate, window).  
Moreover, instead of remotely approving loans, licensed moneylenders need to verify your identity and particulars at their approved place of business.
Need to get a personal loan quickly for an emergency? You don't have to get it from a loan shark. Learn about your options here. 
2. Loan Sharks In Singapore Don't Provide A Loan Contract
A foolproof way of knowing if your money lender is a loan shark is if they don't offer you a loan contract. Or even if they do, they might ask you to sign a blank or incomplete loan contract. Also, loan sharks may not explain the terms to you. 
If you aren't assured about the terms and conditions or have insufficient detail, cancel your application and cut off contact with them immediately.
It is mandatory for licensed money lenders to issue you a loan contract. The terms and conditions are also supposed to be explained to you in detail.
3. They Charge You Interest Rates Exceeding What's Legally Allowed
Loan sharks typically get their funds from unidentified sources. They will then lend large amounts of money with the intention of earning through outrageous levels of interest in a short amount of time. These lenders may also call for debt repayment anytime. 
On the other hand, licensed moneylenders can only charge a maximum interest rate of 4% a month, regardless of your income or loan amount.
According to the Ministry of Law Moneylenders' Act, this cap applies to both the nominal interest (value of the loan), as well as for late interest (for late payment each month). Late fees are also capped at S$60 per month. 
Learn all about the differences between borrowing from a licensed vs unlicensed money lender in Singapore.
4. Loan Sharks In Singapore May Charge You A Loan Processing Fee Without Approving Your Loan
Another way to spot a loan shark?
They may request for a loan processing fee, also known as an admin fee, before approving your loan. These loan sharks may justify this as a mandatory processing fee for all borrowers or even as collateral.
This hidden charge is a red flag. Bear in mind that licensed moneylenders will never ask you to pay anything before you receive your loan.
5. They Use Threats And Abusive Language Against You
Use of threats and abusive language is one of the first and biggest signs that you're dealing with a loan shark.
Mdm Low is one of the many victims who fell prey to loan sharks as she mistook them for licensed moneylenders. When she wasn't able to pay them back on time, their tone would become harsh and they would scold her over SMS and WhatsApp. They also started threatening her family.
There are different forms of threats and harassment that begin before you decide to take a loan from loan sharks in Singapore, and they will definitely continue after you've borrowed from them. 
These "ah longs" may carry on with scare tactics for unpaid loans, or even intimidate you by mentioning names of your loved ones, and may harm them if you do not make repayments on time. 
How To Deal With Loan Sharks In Singapore
Loan sharks are everywhere and it's always best to avoid them.
However, if you've become entangled with them, here are some things you can do to help yourself. 
1. Check Whether They Are Registered Under Ministry Of Law's Registry Of Moneylenders
The Ministry of Law oversees all legitimate moneylenders and issues them licenses. Hence, if the money lender you're dealing with doesn't operate with a license number and a registered business address, chances are you're dealing with a loan shark.
However, there are black sheeps in every industry. Any money lender that harasses you is breaking the law. 
Learn all about what licensed moneylenders in Singapore can't do.
2. Report Them To The Authorities
Although loan sharks resort to intimidation or even violence, they are not above the law.
If you've been approached by someone you think is a loan shark, or find yourself in danger after engaging with one, lodge a complaint with the Registry of Moneylenders immediately and contact the police. You can contact the Registry of Moneylenders at 1800-2255-529.
You can also report the loan shark through the Singapore Police Force i-Witness reporting page. 
Today, it's become commonplace to receive SMS or WhatsApp messages from loan sharks. If you happen to find yourself in such a situation, block and report the number as spam immediately.
Beware of these predators, as once you take on services from loan sharks, your number will be circulated to a network of loan sharks. You could then end up in a vicious cycle of borrowing from others contacting you about their services, just so you can pay off existing debts.
Need help in managing your debt? You can apply for the Debt Management Programme. Find out all about it here. 
3. Stay Calm And Don't Yield To Threats And Harassment
It's important to remain calm and not yield to the threats of loan sharks. If you've already informed the authorities, it's best to leave things in their hands as they are better equipped to deal with loan sharks. 
You should also avoid showing loan sharks that their harassment and intimidation is working, as this could only make them braver and put you at more risk of getting into more trouble.
4.

Stop Making Further Payments To The Loan Sharks

After reporting your situation to authorities, it should be safer for you to stop making further payments for your debt. 

Loan sharks sometimes frighten borrowers by saying they'll be prosecuted and even sent to prison if they don't pay up. However, since loan sharks are transacting illegally, they don't have the right to receive payments or lend money in the first place.
5. Get Help From Social Service Agencies
If you're facing trouble dealing with loan sharks, you can also seek help from some of these social service agencies:
Thinking of going for credit counselling? Learn all you need to know about it here. 
Looking to take a loan from a licensed moneylender in Singapore? You can take out a personal loan with Crawfort.