Singapore's Fastest-Growing Microfinance Company is Now Here in the Philippines
A business built for the financial needs of Filipinos
Growing at the heart of the world's most progressive countries, our team is fully committed on working with the latest technology to make financial services easier and simpler for Filipinos seeking financial help.
9 years
Continuous, quick growth with excellent service
5 minutes
That's all you need to complete your loan application
98%
Customer satisfaction achieved
The Philosophy We Follow
Our Mission
To be the leading microfinance institution through digital technology, operational efficiency and service excellence.
Our Vision
Driving financial inclusion, enhancing lives.
We want to become the leading figure for digital micro-finance across Asia, and enhance people's lives through fast, easy access to credit.
Jeames Cheow
CEO & Co-Founder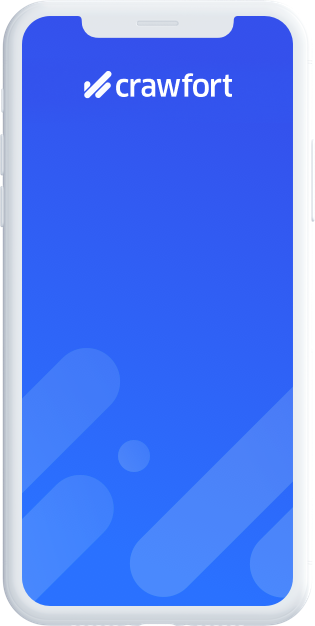 Don't Waste Another Day Worrying
Our plans are tailored to your needs. So you can worry less and enjoy more. These are our commitments to you.
We value your trust
We are coming to the Philippines with a stellar track record dating all the way back to 2011. We are proud to say that we have provided 200,000 loans in Singapore and was recently recognized in the 2019 Prestige Brand Awards.
We keep your convenience in mind
Every step of the application, from assessment to payment, can be done via mobile data or wifi on any internet-enabled device. While repayments can be done via ECPay or DragonPay, easy!
We keep your information safe
Your privacy is our top priority. We protect through high-tech encryption software so you'll never have to worry about your data going into the wrong hands. We got you covered.
Our Commitment to Responsible Lending
We tailor our loans specifically to your situation. This ensures that you won't end up with an excessive loan.
Our approach to ethical lending is simple:
Security
We keep your data secure through high-technology encryption software. Data captured by our system is translated into complex, unreadable codes to ensure utmost data privacy.
Legal
We ensure strict compliance with Philippine laws, more particularly the Truth in lending Act and other relevant legal provisions.
Personal
It doesn't matter if you're looking for a payday loan to cover your emergency needs, or an unexpected bill. We will only approve loans that will suit our customer's needs.
Decision-making
We always encourage our customers to seek independent legal and financial advice so that they can make better informed decisions before getting a loan.
Our Involvement with the Community
We want to give back to the public, especially the under-served.
That's why we focus on the development of underprivileged children and youths, as well as those with special needs.
These are the initiatives that we have participated in:
1000 Enterprises for Children-In-Need
We have been an active donor for Singapore Children's Society 1000 Enterprises for Children-In-Need (1000E) initiative since 2016. The 1000E is a fundraising project which hopes to encourage companies of all sizes to contribute to needy children.
Walk for Our Children 2018
We were the Presenter for Singapore Children's Society's 'Walk for Our Children' initiative in 2018, a fundraising event for children in need.
Walk for Our Children 2019
We were the Presenter again for Singapore Children's Society's 'Walk for Our Children' initiative in 2019.
Singapore Children's Society Charity Gala Dinner
We were the presenter for this crown jewel in the Singapore Children's Society's fundraising event line-up in 2019.
A New Vision
We are an active donor to A New Vision, a program that aims to help people blinded by cataracts to regain their sight.
Kampong Glam Constituency's Grocery Programme for the Needy
We contribute monthly groceries to the needy families staying around the area.
The Animal Project
We buy artwork from the Animal Project as corporate gifts. The Animal Project is a social enterprise which features animal-themes artwork made by people with special needs.
Complete Your Application in Just
5

Minutes
Receive Your
Money Latest by
Tomorrow